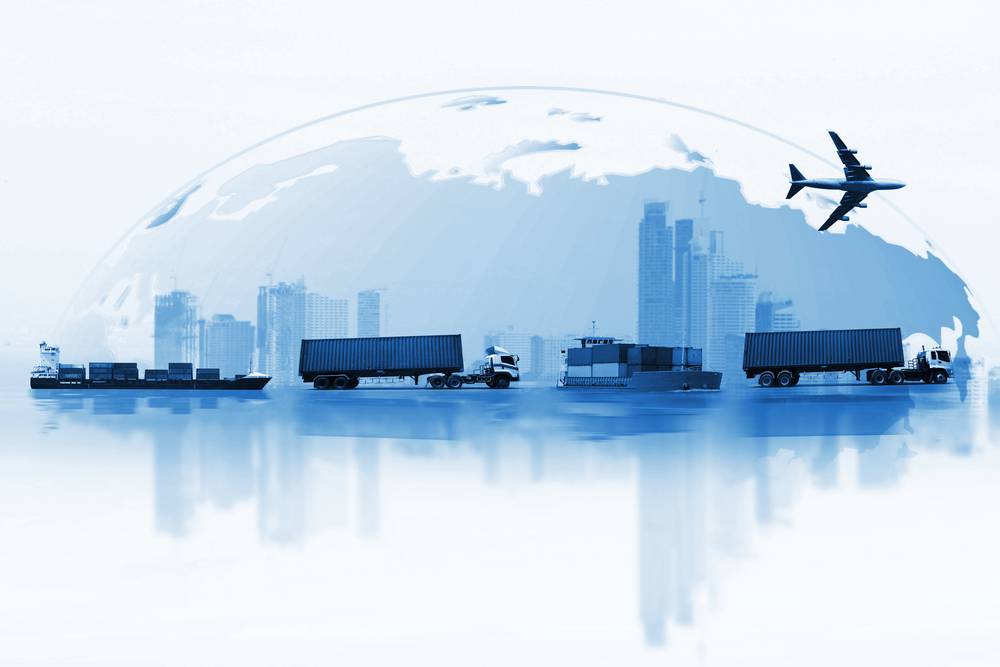 Project Exports Promotion Council of India (PEPC)
Home
»
Learn » Import - Export » Project Exports Promotion Council of India (PEPC)
Project Exports Promotion Council of India (PEPC)
To promote the export of projects from India, the Ministry of Commerce; the Government of India established the Project Exports Promotion Council of India (PEPC). The Council, which is headquartered at New Delhi undertakes the export promotion initiatives and provides mandatory technical information, guidance and support to Indian Civil and Engineering construction including the process engineering contractors and consultants. By promoting technology transfer principally in sophisticated technology fields the council will encourage Indian firms to jointly bid for mega projects. The current article provides a brief understanding of Project Exports Promotion Council of India (PEPC)
Know more about the Shellac Export Promotion Council
PEPC Services
Project Exports Promotion Council of India provides support to Indian Civil and Engineering (EPC) construction including process engineering contractors and consultants to set up overseas projects in any of the following modules of engineering service:
Civil Construction (Structures/Infrastructure)Turnkey
Process and Engineering Consultancy Services
Project Construction Items (Excluding Steel and Cement)
Products Covered under PEPC
The products covered under the Project Exports Promotion Council of India (PEPC) are explained in detail below:
Construction engineering products
Construction equipment and accessories
Builders' Hardware (Doors & Windows)
Sanitary and allied products
Electrical, Electro-mechanical and building automation systems
Building components construction material (marble, granite, tiles)
Glass and Glazing systems and Architectural products
Wood/Timber products
Engineering plastic-based systems
Construction Equipment and Accessories
PEPC Membership Benefits
The registered trader of PEPC can get the following benefits offered by the council.
The PEPC regularly collects, collates and disseminates technical and other information pertaining to overseas markets and new project possibilities worldwide to member companies through a monthly magazine: GPO (Global Project Opportunities)
The PEPC provides joint ventures, technical collaborations and strategic alliances to its members
The council is disseminating market information, trends and policy implications
The PEPC is publishing information on technical, commercial and technological developments pertaining to project exports sectors
PEPC member can participate in major international fairs and specialized trade shows across the globe, the council also organizing buyer-seller meets in India and abroad besides B2B meets in focus countries
The Project EPC is offering technical, marketing and export assistance to Indian exporters
The council conducts fairs, seminars, and lectures for exchange of information, knowledge, ideas, and strategies
The council is serving as a focal point between the industry members and government while focusing on the overall growth and development of the Indian project exports
As mentioned above, the PEPC is coordinating the promotion of technical and economic cooperation between Indian project exporters and foreign companies
The council has formed the Screening Committee to permit capable companies to undertake projects overseas.
PEPC Membership Registration
The applicants who wish to become a member of PEPC have to follow the guidelines explained here:
Membership Categories
The eligibility criteria for PEPC Membership are listed as follows:
Merchant Exporter
Manufacturer Exporter
Project exporters
Civil and Engineering construction
Process and engineering consultancy services
Project construction items (Construction Engineering Products/Construction Equipments & Accessories/Other Project Goods excluding steel and cement)
Documents Required
The following documents are required for PEPC Membership Registration:
For Merchant Exporter
A self-certified copy of the Import-Export Code number issued by the licensing authority concerned
Self Certified copy of annual turnover during the foregoing year
Documents in support of the mainline of i.e. Articles of Association etc.
Solvency Certificate from the banker
Particulars of PEPC members proposing and seconding membership of the company duly signed and stamped
For Manufacturing Exporter
If  the application is for registration as a Manufacturer, the applicant should also submit the following documents:
A certified true copy of the registration as Manufacturer granted by the State Directorate of Industries with whom the applicant is registered as an SSI unit
In case an applicant is a Non-SSI unit, a certified true copy of the product code or factory code allotment letter, issued by the DGTD/SIA, New Delhi
Certificate from Excise department indicating the production figures and excise duty paid documents may be acceptable to the PEPC for membership registration
Membership Fee Details
The requisite fee for the PEPC Membership Registration is tabulated here:
 

 

Membership fee

 

Construction / Turnkey Engineering Projects
Consultancy and Engineering services
Project Construction Items
The annual turnover for the preceding financial year

Amount

The annual turnover for the preceding financial year

Amount

The annual turnover for the preceding financial year

Amount

Up to  Rs.25 crores

Rs.50,000

Up to  Rs.5 crores
Rs.20,000
Up to Rs.50 Lakhs
Rs.7,500
Above Rs.25 crores
Rs.75,000
Up to  Rs.10 crores
Rs.30,000
Up to Rs.1 Crore
Rs.10,000
Above Rs.250 crores
Rs.1,00,000
Up to  Rs.25 crores
Rs.50,000
Above Rs.1 crore
Rs.15,000
Above Rs.500 crores
 Rs.1,25,000
Above Rs.25 crores
Rs.75,000
Above Rs.10 crore
Rs.25,000
Above Rs.250 crores
Rs.1,00,000
Above Rs.20 crore
 Rs.30,000
Above Rs.500 crores
Rs.1,25,000
Above Rs.25 crore
 Rs.35,000

Admission fee 

(one time)

(For New Members)

Equivalent to one year's membership fee as applicable
Equivalent to one year's membership fee as applicable

Rs.5,000

Web Promotion Charges
Rs.5,000
Rs.3,000
Rs.1,000
GST
As applicable
Note: Annual subscription fee applicable from Financial Year (April to March) based on the annual turnover of the company for the preceding financial year
Application Procedure for RCMC of PROJECT EPC
To become a member and to procure RCMC of PROJECT EPC, the applicant needs to furnish the Membership Application Form duly completed. The application form is enclosed here for reference:
Membership cum rcmc application (1)

Fee Payment
The membership registration payment should be made in Demand Draft, Cheque in favour of PROJECT EPC. The particulars of bank details are as under:
Name of  the Council
PROJECT EXPORTS PROMOTION COUNCIL OF INDIA
Name & address of the Bank

IDBI Bank Ltd., Surya Kiran Building

19, K.G. Marg,

New Delhi-110001

Bank Account number
S/B A/c. No.0132013027100
IFSC Code
IBKL0000011
MICR Code
110259001
Permanent Account Number (PAN)
AAATP8323M
GST Number
07AAATP8323M1Z7
The completed PEPC membership application form along with the supporting documents and requisite fee needs to be sent to the regional office of Project Exports Promotion Council of India for verification.
Get RCMC
RCMC will be issued from the Regional Office of Project Exports Promotion Council Of India situated at New Delhi.
Note: Clearance for the approved list will be given as per the PEPC Screening Committee Guidelines after submission of the Screening Committee Application. The Screening Committee is a statutory committee set up by the Government to appraise and approve the project exporters in terms of the technical, financial or managerial competence against pre-set norms to permit capable companies to undertake projects overseas.
Post by Renu Suresh
Renu is experience content writer specialised in compliances and company rules.