IndiaFilings
»
Learn » Business Startup »
Moti Mahal Restaurant Franchise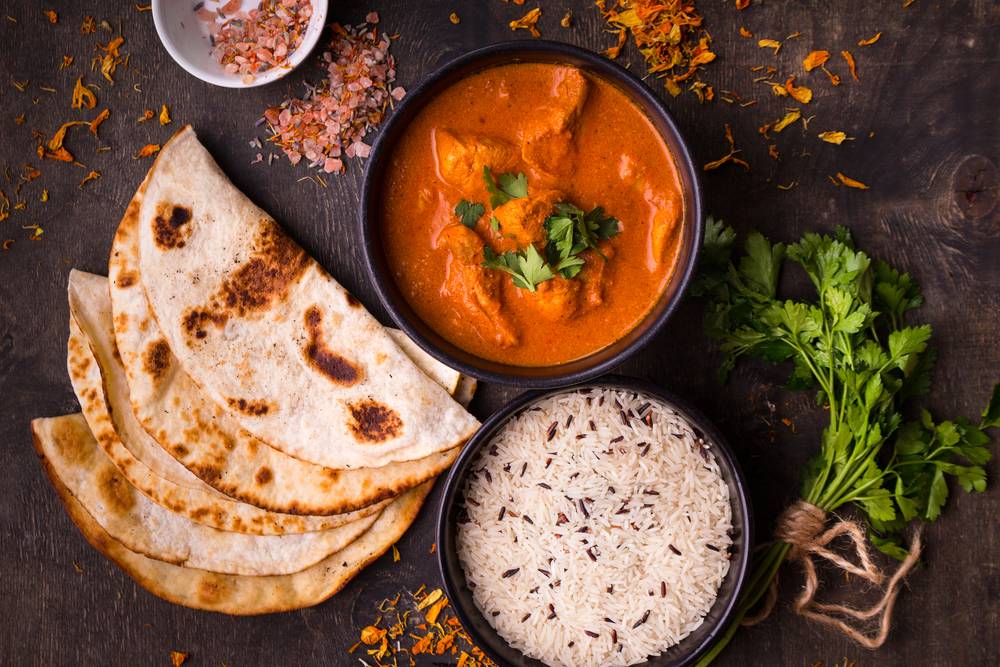 Moti Mahal Restaurant Franchise
Moti Mahal Cook stories of delicacies, Tandooring the entire nation's taste buds
The Food Industry in our country is changing day by day, and the Moti Mahal Group not only understands these trends but put them to good use. Now as the tastes and the lifestyles change the Moti Mahal Group introduces Moti Mahal  Restaurant Franchise Business model. Moti Mahal is a Legend and undisputed leader in Indian and Mughlai food. Successful restaurants are now operating in food courts, movie theatres, small markets and plush residential colonies. Moti Mahal Deluxe began its successful journey in the hospitality food industry more than five decades ago. Now it offers to take young entrepreneur on this prosperous path to grow together with them. In this article, we look at the investment and eligibility for starting a Moti Mahal Restaurant Franchise in detail.
Know more about Elements of Franchise Agreement
Inaugural Days of Moti Mahal Restaurant
The inception of this unique, authentic, excellent dining experience dates back in Peshawar in British India during the 1920s. The creator Shri Kundan Lal Gujral introduced the most iconic cooking means of the today – Tandoori cooking and Tandoori Chicken. Moti Mahal is the most favoured Indian fine dine restaurant specialising in original and authentic Tandoori and Curry Recipes. The sumptuous fare of kebabs and curries comprises a mouth-watering range of dishes.
Mission & Vision
The Moti Mahal Restaurant mission is to set up outlets with the least amount of expenditure and deliver extensive menus and multiple revenue sources while maintaining the highest standards of efficiency and quality that customers will buy.
Objectives of Moti Mahal Restaurant
To have our outlets throughout' India, USA, Middle East, Europe, Australia and South East 

To increase the number of customers per outlet from a projected 200 to 400 per day

Increase the number of revenue streams from 1-3 in 6 months; the current revenue streams are Outlet Sales;

Future programs will be Online Sales to registered and repeated customers that include Entertainment and Cultural Revenue Streams.

Establish efficient Indian foodstuff distribution chain throughout its points of presence in these countries.
Why Moti Mahal Restaurant Franchise?
Being a partner with Moti Mahal Delux Group is a golden opportunity for a new entrepreneur.
Worldwide Growth
When you own a Moti Mahal Group Restaurant, You are a part of the world's largest chain of fine dining restaurants and one of the most loved brands of worldwide.
Proven Business Model
The Moti Mahal franchisee will get unparalleled support, almost 100 years of experience and the goodwill of the Moti Mahal Group; everything you need to run a successful restaurant.
Moti Mahal Foods
Foods are the biggest asset of Moti Mahal Restaurant. Moti Mahal is the undisputed leaders in North India Cuisine, having created much of the north Indian Menu as the world knows it. Any enthusiastic entrepreneur can be a part of Moti's success.
Power of Six
With Mothi Mahal Group, the entrepreneur can choose from six different, successful brands. Pick the brands that fit your aspirations, location and budget.
Moti Mahal Support Network
Drawing from the experience of Moti Mahal's restaurants worldwide, our network is world class. The franchisee will never have an issue that Moti Mahal cannot resolve!
Statistics
Almost 100 years of experience

100 + restaurants worldwide

5000 + employees

1000000 + happy customers
Locals of Operation Moti Mahal Restaurant
Moti Mahal Restaurant Franchise is presented in five countries across the world, By 2025 Moti Mahal project to be on every major continent of the world:
Brands of Moti Mahal
Moti Mahal Delux Group of Restaurants proudly showcases brands under its banner: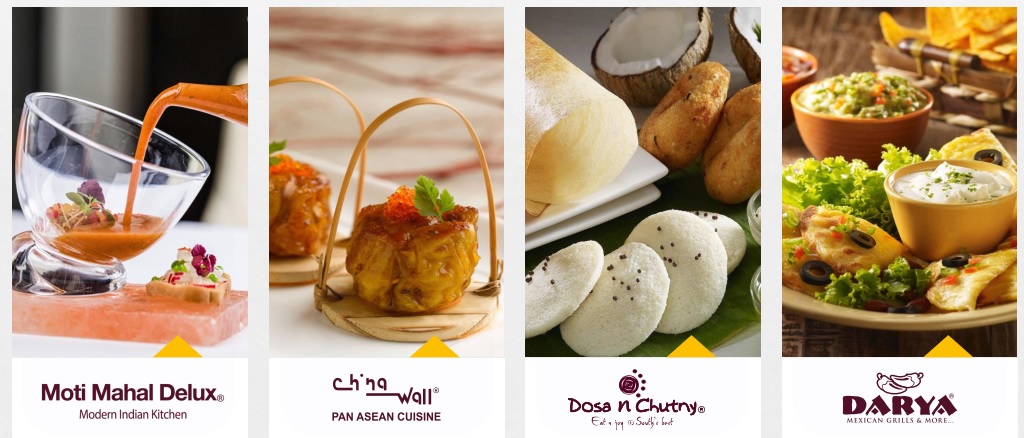 Moti Mahal Delux – The Modern Indian Kitchen
The pride of India, Moti Mahal has been bestowed with the origin of tandoori cuisine. Escalating from age-old artisanal cooking to modern kitchen art, it carries the legacy of its eminent taste nearing a century.
China Wall – Pan Asian Cuisine
China wall is a modern Asian Bistro and Teppanyaki grill from the house of the Moti Mahal Group of Restaurants best described as a contemporary modern radical interpretation of Asian cuisine. The restaurant showcases super innovative presentation with the latest technology of molecular gastronomy credited for its introduction and popularisation in India by Ashim Gujral.
Dosa n Chutny – Eat n Joy at South's best
Dosa n Chutny as the name goes strikes a perfect balance when it comes to creating their culinary jewels. It provides crispy steaming hot dosas or feather light idlis, soul smoothing sambar.
DARYA – Mexican Grills and More…
For the freshener of flavours that explode on the taste buds, Darya promises a genuinely Mediterranean romance amidst the epitome of classy interiors and wooden adornments.
Options for the Entrepreneur
Moti Mahal Restaurant franchise fall into a different classification based on menu style, preparation methods and pricing. The entrepreneur willing to establish a venture in association with Moti Mahal Restaurant Franchise is provided with three start-up options, which are as follows:
Quick Services Restaurants – Food Court Kiosk
Food will be ordered from counter typically pre-plated as per personal choice.
Fine Dine Restaurants
Higher end fancier restaurants with a formal atmosphere. Offers wine list with sommeliers to help people with the exotic menu and wine pairing.
Casual Dine Restaurants
Casual Dine Restaurants are family-style restaurants that serve moderately priced food in a relaxed and serene atmosphere. It provides with or without a full bar with the limited wine menu.
Criteria for Infrastructure
Let us now examine each Restaurant regarding the requirements, be it infrastructural.
Food Court Kiosk Business Model
Food Court Kiosk can be established in a premise, the square feet of which merely need to be in the range between 400 to 900 square feet and the kitchen area should be in the field of 300 square feet to 500 square feet. The preferred location for establishing the kiosk is:
Malls

Business Centers

Multinational Office Buildings

High Street
Fine Dine Restaurants Business Model
Fine Dine Restaurants can be built on a premise with square feet between 3000 to 4000 square feet. The preferred location for installing the Fine Dine Restaurants is given below:
Malls

High Street

Hotels

Shopping Complexes
Casual Dine Restaurants Business Model
Casual Dine Restaurants can be situated in an area between 1500 to 2500 square feet. The preferred location for establishing the Casual Dine Restaurants is given below:
Malls

High Street

Hotels

Shopping Complexes (preferably metro cities)
Financial Requirements
Aspiring entrepreneurs are required to invest the below-mentioned sum in launching a Moti Mahal Restaurant Franchise.
| | | | |
| --- | --- | --- | --- |
| Fee | Food Court Kiosk | Fine Dine Restaurant | Casual Dine Restaurant |
| Franchise Fee | As per location | As per location | As per location |
| Royalty Fee | 6 % | 6 % | 6 % |
| Investment Plan | 18 to 20 lakhs | 60 to 80 lakhs | 40 to 50 lakhs |
| Extras | Working Capital and Rental Deposit | Working Capital and Rental Deposit | Working Capital and Rental Deposit |
| Return on investment | Within 1 to 1.5 years | Within 2 to 2.5 years | Within 1.5 to 2 years |
Note:
Investment plans will vary based upon the size of the location

The above-given figures are for services in India only. Internationally the statistics will change based on geographical conditions and country for which franchise is required.
Contract Agreement
For officially nominate the entrepreneur as a Franchisee for Moti Mahal Restaurant, a contract agreement will be signed by Moti Mahal Group. After receiving this agreement letter, the new entrepreneur can operate his / her franchise. This initial contract will be for a term period of one year. It can be renewed after that by mutual consent.
Be a Part of Moti Mahal Group
If an entrepreneur has the "Passion for Tandoori" like Moti Mahal has and having a vision that matches Moti Mahal Restaurant goals, the entrepreneur should choose the option from the business models that best fit his/her aim. If you wish to seek this excellent opportunity drive and passion for opening your own Moti Mahal or China Wall or Dosa N Chutny or Darya restaurant, the first step is to apply Online.
Kindly be ready with your duly filled Moti Mahal Restaurant Franchise Application Form.
Herewith we have attached National Moti Mahal Restaurant Franchise Application Form:
National Moti Mahal Restaurant franchise Application Form

Application form for International Moti Mahal Restaurant Franchise is enclosed here:
International Moti Mahal Restaurant franchise Application Form

Step 1: Visit the homepage of Moti Mahal Delux Hospitality.
Step 2: From the main page click on Request Info option, the new page will appear.
Step 3: Provide all mandatory details and attach the Moti Mahal Restaurant Franchise application form.
By clicking on submit, your application for opening new Moti Mahal Restaurant Franchise will be forwarded to the head office. On receiving your request, Moti Mahal team will get in touch with you to complete the formalities.
Support from Moti Mahal Group
Pre-opening deliveries from Moti Mahal Group
Site identification and leasing assistance

Feasibility Report

Architectural and interior support for designing a modern, efficient restaurant layout

Contract support for cost-effective investment

Accounting software for efficient point of sales and material management system for efficient inventory management

Menu planning with an emphasis on local flavours and pricing policy

Staff recruitment process

Liaison with vendors, product specifications and purchase contracts

Licensing formalities

Procurement of service, cooking and kitchen equipment

Training and support system with latest techniques of cooking and hospitality management

Standard operating manuals for service and production

Press conference for launch Moti Mahal Restaurant Franchise
Post opening deliveries from Moti Mahal Group
Onsite training by Moti Mahal corporate team of chefs and managers

Safety and hygiene practices

HR support system

Marketing and creative support

Promotional activities like food festivals

Periodic audits of quality, customer satisfaction, hygiene and maintenance

Loyalty programmes, planning and implementation

Product and service research and development
For Moti Mahal Restaurant Franchise Inquiry
To get more information about the franchise, you can drop a mail to [email protected] or make a call to head office.
Franchise Hotline: 9811006680
Address for Contact:
Moti Mahal Delux Hospitality
 Head Office: 1, Ishwar Nagar East,
3rd Floor, New Delhi-110065
Corporate Office: H-9/A, 3rd Floor
Kalkaji Main Market, New Delhi-110019
Mobile Number: +91 9811000858, 91 9811006680
Telephone: 011-26443396 F: 011-46516417