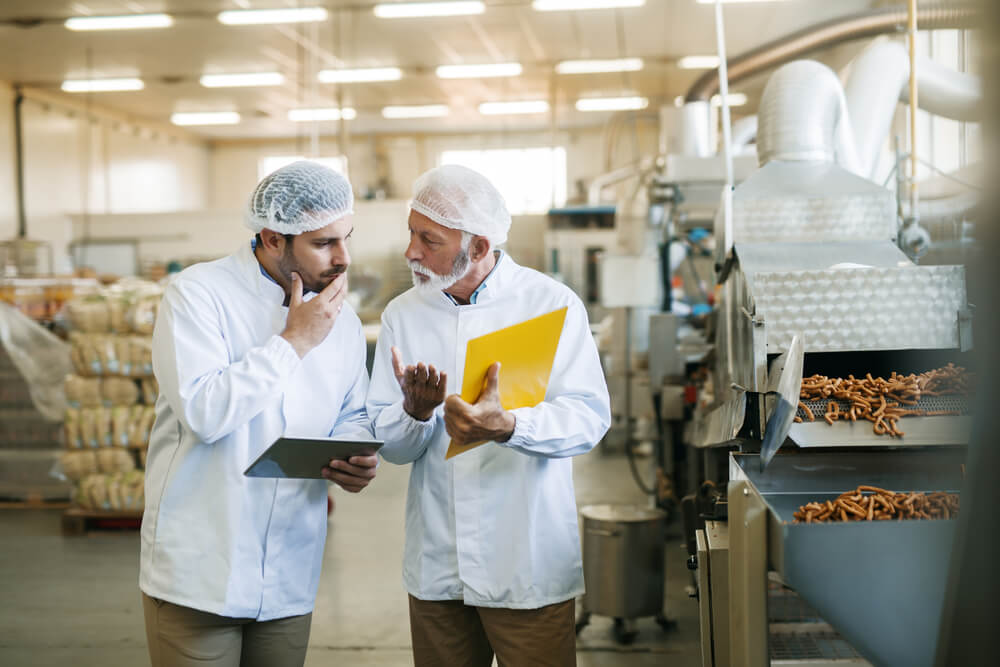 Food Fortification Resource Centre
Home
»
Learn » FSSAI » Food Fortification Resource Centre
Food Fortification Resource Centre
Fortification is the process of addition of key minerals and vitamins like zinc, iron, iodine, Vitamins A and D to foods like oil, milk, rice, salt and wheat to improve its nutritional content. The Food Fortification Resource Centre (FFRC) is a Resource and Support Centre to promote large-scale fortification of food across India. It is a resource hub which provides information and inputs on standards and food safety, technology and processes, premix and equipment procurement and manufacture, quality assurance and quality control for the fortification of foods.
Role of FFRC
FFRC is a support centre that promotes the fortification of food in the country. It is a resource hub that shares information and inputs on the standards and food safety, equipment procurement, technology and processes, quality assurance and quality control for the fortification of food. It aims to motivate the food industry to adopt food fortification as a norm. The initiative helps to fight malnutrition through fortification of food.
Vision of FFRC
The portal serves as a platform for interaction between all the stakeholders like development partners, central ministries, fortification pre-mix makers, processors and food manufacturers.
It provides information related to the fortification of food like the latest technology, scientific evidence, national and international experience, government orders and circulars with the success stories of different states and the industry.
Mission of FFRC
The mission of FFRC is to address the deficiency in minerals and vitamins in the country. It aims to build a healthy nation. To achieve this, a strategy has been adopted by scaling up fortification in the safety net programs and is made available for all in the open market.
Purpose of Fortification of Food
Micronutrient malnutrition is a serious health risk. It is important to have nutritious food and a lack of balanced diet can cause health issues. Fortification of food helps address this problem. It helps with the diversification of diet and also helps in supplementation of food. India has a significant burden of micronutrient deficiencies which are caused by folic acid, iron, iodine and Vitamin A. It often leads to anaemia, night blindness and other birth defects. Fortification can help address this problem.
Objectives of FFRC
To address the deficiency of minerals and vitamins in the nation
Educate people about the benefits of fortified foods
Provide technical support to small scale manufacturers of food to enable them to produce fortified foods
Sensitise states about fortification of food and to promote them in the programs to curb micronutrient deficiencies
Build capacity and train for large scale fortification of food
Provide technical, financial and scientific support to promote large-scale fortification of food
Provide communication material for fortification
Benefits of Fortification
Fortification is one of the safe methods of improving nutrition among people. It ensures that the food does not pose a health risk and is safe for consumption.
Nutrients are added to staple foods which is an excellent method to improve the health of a large part of the population.
It does not change the characteristics of the food in terms of aroma, texture or taste.
It is a cost-effective method and needs no changes in the eating patterns of people.
Advantage for Retailers
Logo – All the fortified products have a logo (+F logo) which endorses fortification and quality of the product
Cost – Fortification cost is low and the products carry values
Health – An opportunity to promote health through which the business transaction can be improved
Food items covered under the program
Milk
Wheat flour
Rice
Edible oil
Double fortified salt
Procedure of Endorsement for Fortification and Use of +F Logo
To use the +F logo, the guidelines from FSSAI has to be followed. The Food Business Operators (FBOs) registration in the Food Licensing & Registration (FLR) portal.
Step-1:
Login to the Portal – https://foodlicensing.fssai.gov.in/index.aspx
Register or Login with the existing username
Step-2: Access "Click to Endorse Fortified Products"
Step-3: FBO can access the License/Registration Certificate Number
Step-4: The list of commodities will be displayed. FBO has to enter the required details in this page
Step-5: Product details with Fortified logo will be provided as endorsed with license number.
On filing the submission of the self-compliance certificate, the endorsement certificate will be provided.
To feature the photo of the product in the FFRC website, FBOs should send the photo to the email: [email protected]
The notification and the procedure can be accessed here:
Food_Fortification_Regulation_Procedure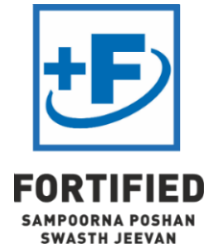 Partners of FFRC
Ministry of Health and Family Welfare, Government of India
Department of Food and Public Distribution, Government of India
Tata Trusts

Working with industries and government bodies in the field of healthcare and nutrition

Global Alliance for Improved Nutrition (GAIN)

Swiss foundation with a vision of a world without malnutrition

PATH

PATH is an international health organisation which drives transformative innovation to save people across five platforms-vaccines, drugs, diagnostics, devices, and system and service innovations

World Bank Group

It is an international agency working in India since 1949 to end extreme poverty within a generation and to promote shared prosperity

Nutrition International

A global initiative working in India since 1988 with cutting-edge nutrition research

World Food Programme (WFP)

Part of United Nations and fighting hunger worldwide
The method of analysis of fortificants in food products can be accessed from below:
methods_analysis_food_fortification

Contact
Food Fortification Resource Centre.
Address: 4th Floor, FDA Bhawan, Near Bal Bhavan, Kotla Road.
Email: [email protected]
Phone: 011-23235180
Post by Arnold Thomas
IndiaFilings is India's largest online compliance services platform dedicated to helping people start and grow their business, at an affordable cost. We were started in 2014 with the mission of making it easier for Entrepreneurs to start their business. We have since helped start and operate tens of thousands of businesses by offering a range of business services. Our aim is to help the entrepreneur on the legal and regulatory requirements, and be a partner throughout the business lifecycle, offering support at every stage to ensure the business remains compliant and continually growing.