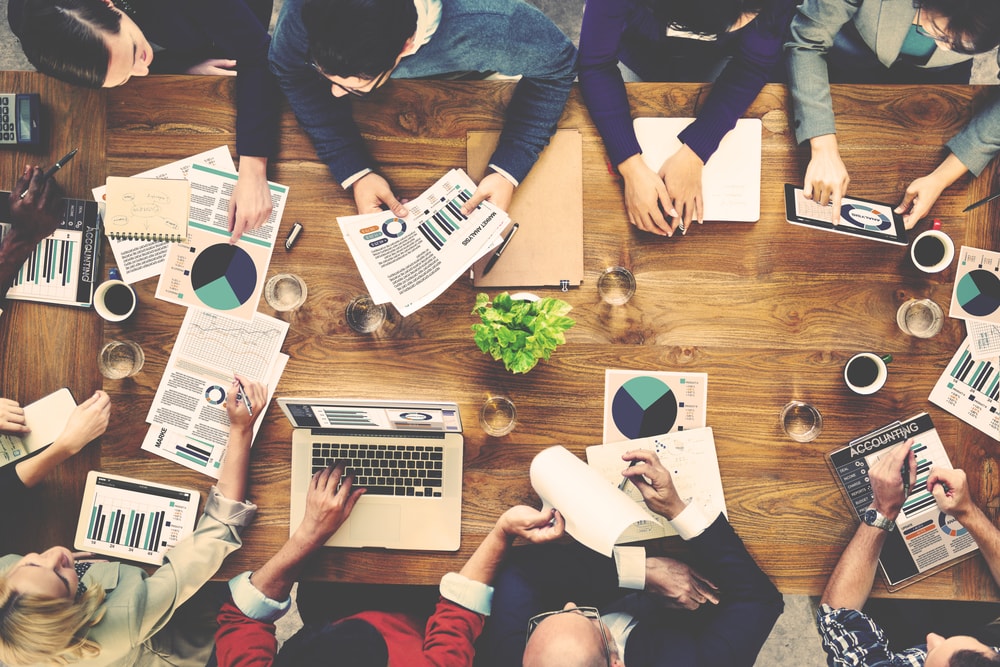 Sectoral Working Groups under GST
Home
»
Learn » GST » Sectoral Working Groups under GST
Sectoral Working Groups under GST
Sectoral Working Groups was established by the GST Council to create a smooth rollout and transmission period for GST. After the rollout of GST, Sectoral Working Groups will help the GST Council address GST related problems faced by each of the sectors represented by them. Sectoral Working Groups consists of Senior Officers of the Central and State Government. Some of the  major objectives of Sectoral Working Groups are:
Interacting and examining representations received from trade and industry associations/bodies of their respective sector.
Highlighting to the GST Council specific issues for the smooth transition of the respective sector to the GST regime.
Preparing sector-specific draft GST guidance.
Click here to read on GST Refund for Exporters – Duty Drawback Scheme
No.

Sector

Central Government

State Government

Name & Designation

Name & Designation

1
Banking, Financial & Insurance
Upender Gupta, Commissioner, GST Policy Wingh, CBEC
Dhananjay Akhade, Jt. Commissioner, Maharashtra
2
Telecom
Amitabh Kumar, Jt. Secretary (TRU-II), CBEC
Sh. Mukesh Kumar Meshram, CCT, Uttar Pradesh
3
Exports (incl EOUs and SEZs)
Dr. Tejpal Singh, ADG, DGEP, CBEC
Amitabh Jain, Principal Secretary, Chhattisgarh
4.
IT & ITes
M. Vinod Kumar, Chief Commissioner, CBEC
Ms. Smaraki Mahapatra, CCT, West Bengal
5
Transport & Logistics
J.M. Kennedy, ADG, DRI, CBEC
Ms. Sujatha Chaturvedi, Pr. Secretary, Bihar
6
Textiles
Yogendra Garg, Commissioner, CBEC
Ms. Mona Khandhar, Secretary (EA), Gujarat
7
MSMEs (incl. job work)
Manish Sinha, Commissioner, CBEC & GST Council
H. Rajesh Prasad, Commissioner, VAT, Delhi
8
Oil & Gas (upstream & downstream)
P.K. Jain, Chief Commissioner, (AR), CBEC
Anurag Goel, CCT, Assam
9
Gems & Jewellery
Reyaz Ahmad, Director (TRU)
Dr. P.D. Vaghela, CCT, Gujarat
10
Services received and provided by Government
D.P. Nagendra Kumar, Pr. Commissioner, CBEC
Arun Mishra, Additional Secretary (CT) Bihar
11
Food Processing
Ajay Jain, Chief Commissioner, CBEC
Khalid Anwar, Sr. Jt. CCT, West Bengal
12
E-commerce
R. Sriram, Commissioner, CBEC
Ritvik Pandey, CCT, Karnataka
13
Big Infra (Airport & Sea ports including Maintenance, Repair & Overhaul, Power Sector, Housing and Construction)
Sandeep Prakash, Commissioner, CBEC
J. Syamala Rao, CCT, Andhra Pradesh
14
Travel & Tourism
Smt. Sungita Sharma, Pr. Commissioner, CBEC
Raghwendra Kumar Singh, CCT, Madhya Pradesh (Indore)
15
Handicrafts
Pradeep Goel, Commissioner, CBEC
Ms. Sangeetha P. CCT, Chhattisgarh
16
Media & Entertainment
M. Srinivas, Commissioner, CBEC
Omnarayan Chainsukhji Bhangdiya, Addl. Commissioner, Sales Tax, Maharashtra, Pune
17
Drugs & Pharmaceuticals
A.R.S. Kumar, Commissioner, CBEC
Dr. M.P. Ravi Prasad, Joint CCT, Karnataka
18
Mining
S.N. Singh, Chief, Commissioner, CBEC
Praveen Gupta, Secretary (Finance), Rajasthan
Click here for registering Public Limited Company or Private Limited Company
Post by IndiaFilings
IndiaFilings.com is committed to helping entrepreneurs and small business owners start, manage and grow their business with peace of mind at an affordable price. Our aim is to educate the entrepreneur on the legal and regulatory requirements and be a partner throughout the entire business life cycle, offering support to the company at every stage to make sure they are compliant and continually growing.