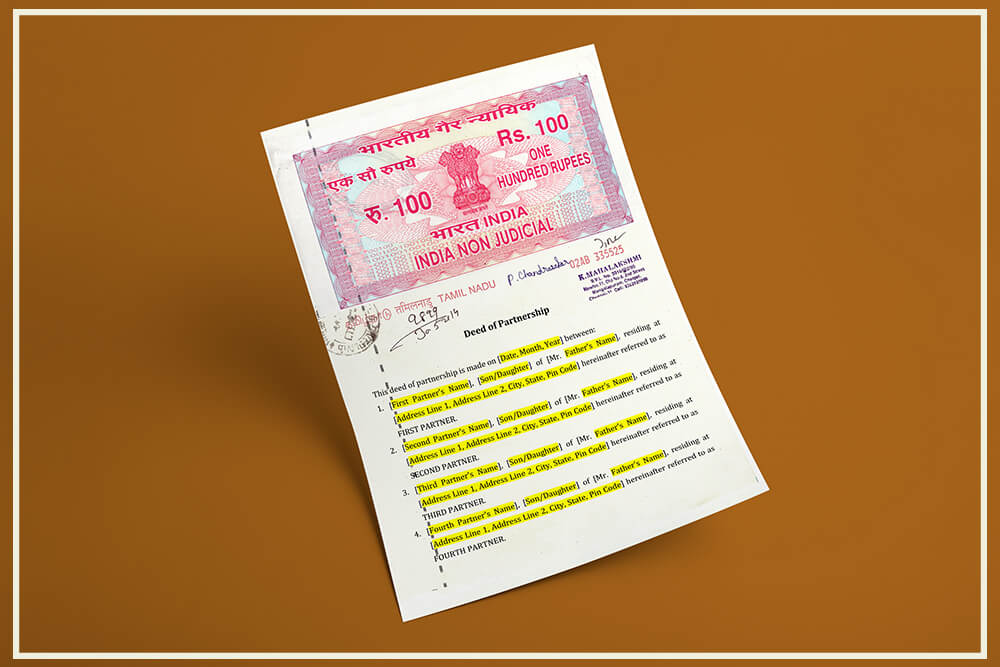 Partnership Deed Format
Home
»
Learn » Bar license » Partnership Deed Format
Partnership Deed Format
What is a Partnership Deed?
A partnership deed is a written legal document signed by two individuals coming together, who decide to run a business, regardless of the profits or losses that have incurred. A partnership deed documents help to ensure that both parties do not disagree, conflict over the partnership norms. It is also known as a partnership agreement, the partnership added is registered under the Partnership Act, 1932. The partners can make changes in the terms of the Partnership deed format if they wish to.
Why is a Partnership Deed needed? 
A partnership deed format briefs the legal possibilities of the partners of the firm. Here we have listed down the importance of a partnership deed: 
 It regulates the rights, duties, and liabilities of each of the partners. 

Very helpful to avoid misunderstandings between the partners as all of the terms and the conditions of the partnerships are specified in the deed. 

 In case of any dispute amongst the partners, it will be settled easily as the partnership deed will be readily referred to. 

The confusion between the partners concerning the compensation of the profits and loss sharing with the partners. 

 

Mentions the role of each individual partner

The partnership deed will also contain the clauses that clarify what should be the remuneration that is to be paid. 

Also, registration of a Partnership will make the firm eligible for obtaining PAN, applying for a bank loan, opening a bank account in Partnership Firm name,

obtaining GST registration

 or IE Code or FSSAI license in partnership firm name, and more.
Hence, it is always better to execute a Partnership deed.
Download Partnership Deed Format
You can also download the Partnership Deed Format in the following formats.
Executing a Partnership Deed
A partnership agreement must be printed on a Non-Judicial Stamp Paper with a value of Rs.100/- or more based on the value of properties held in the partnership firm. The partnership agreement is usually signed in the presence of all the partners and each of the partners would retain a signed original for his/her records. Once the document is signed by the Partners, the document is witnessed and the signed partnership deed is held by each of the Partners is duplicate or triplicate.
Post by IndiaFilings
IndiaFilings.com is committed to helping entrepreneurs and small business owners start, manage and grow their business with peace of mind at an affordable price. Our aim is to educate the entrepreneur on the legal and regulatory requirements and be a partner throughout the entire business life cycle, offering support to the company at every stage to make sure they are compliant and continually growing.