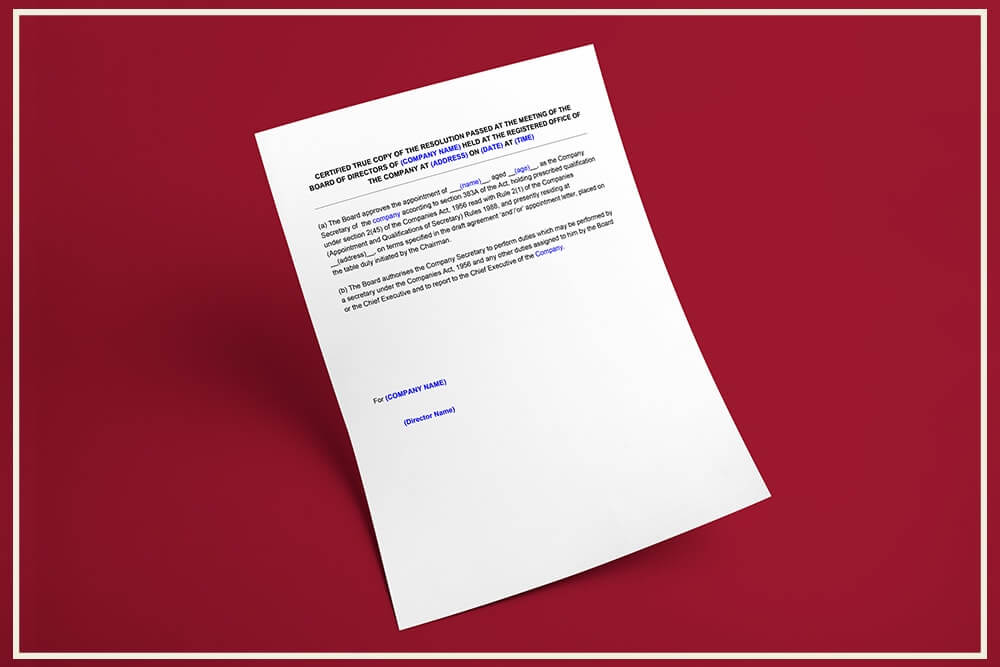 FSSAI Nomination Format
Home
»
Learn » Bar license » FSSAI Nomination Format
FSSAI Nomination Format
Food Safety & Standards Authority of India or FSSAI is responsible for regulating all food businesses operating in India. As per FSSAI regulations, all food businesses in India are required to be registered under FSSAI. During the FSSAI registration process, FSSAI Nomination Form IX is required to be signed by the Proprietor or Partner or Director of the entity applying for FSSAI Food Product Approval or FSSAI Food Business License. Through the FSSAI Nomination Form IX, the owner of a food business in India can nominate an employee of the business to be in charge of establishment or branch or the unit and make him/her responsible and liable for food safety or any contravention of the FSSAI Act and rules/regulations.
Download FSSAI Nomination Format
You can also download the FSSAI Nomination format in the following formats.
FSSAI Registration
FSSAI Nomination Form IX is required while applying for FSSAI registration in India. According to the FSSAI regulations, any food manufacturing or processing or packaging or distributing entity is required to obtain a FSSAI License or Registration. In addition to FSSAI registration, a food business might also require GST Registration, if the annual sales turnover exceeds Rs.20 lakhs in most of the States in India.
Creating FSSAI Nomination Form IX
The FSSAI Nomination Form IX is a mandatory attachment while applying for FSSAI Food Product approval or FSSAI Food Business License. The document must be printed on letterhead of the business and signed by the promoters of the FSSAI registration applicant. In addition to the promoters, the person nominated on behalf of the business to be responsible for complying with all FSSAI requirements must also sign the document, accepting his/her acceptance of responsibility.
It is not necessary to appoint an employee of the company as a nominee using FSSAI nomination form. A promoter of the business (Proprietor, Partner or Director) can nominate him/herself as the person liable for food safety as well. However, in such cases, the promoter would be held liable for ensuring food safety and making sure all FSSAI rules and regulations are followed at the place of business.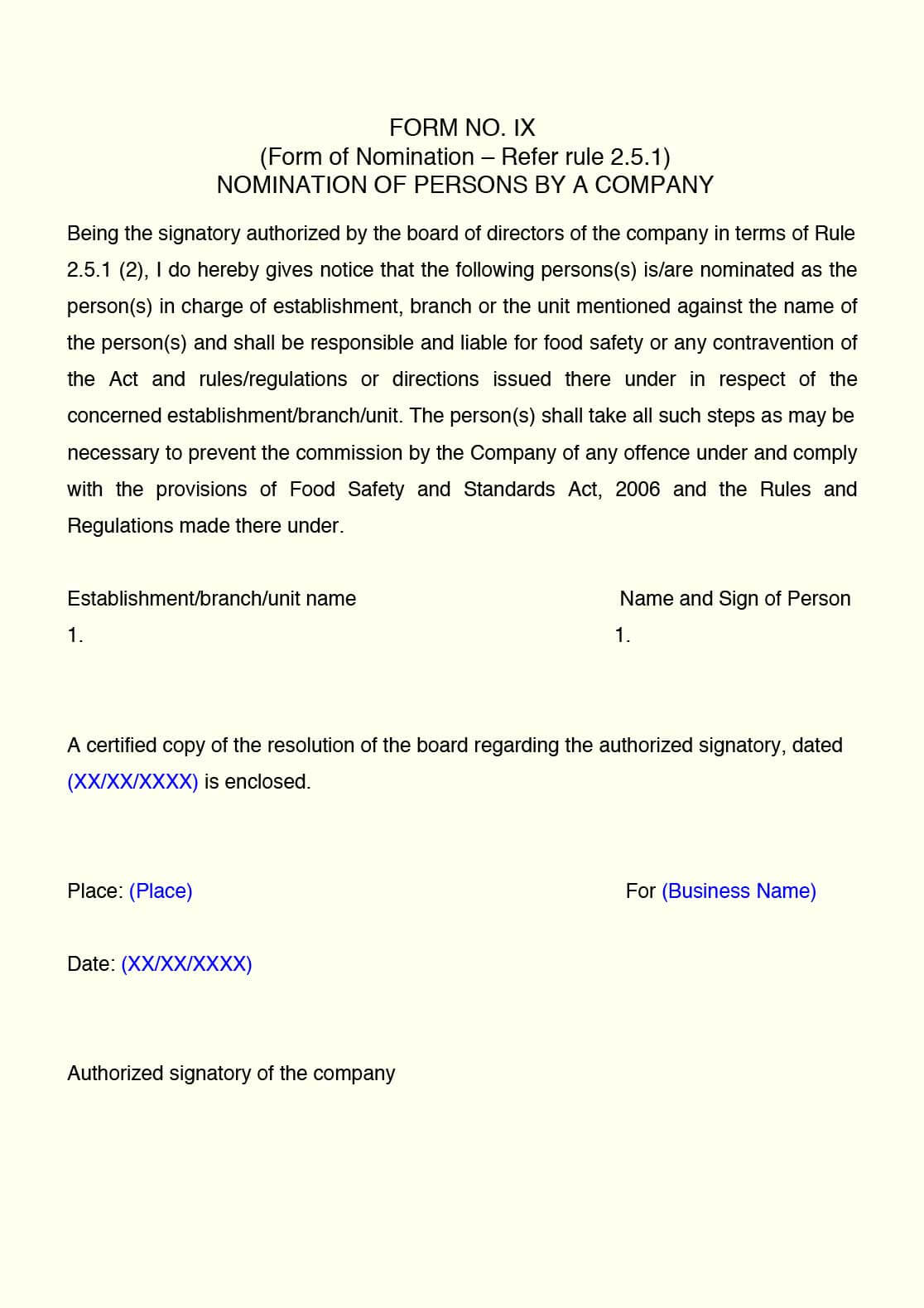 Post by IndiaFilings
IndiaFilings.com is committed to helping entrepreneurs and small business owners start, manage and grow their business with peace of mind at an affordable price. Our aim is to educate the entrepreneur on the legal and regulatory requirements and be a partner throughout the entire business life cycle, offering support to the company at every stage to make sure they are compliant and continually growing.