IndiaFilings
»
Learn » MSME »
Benefits of Udyam Registration for MSME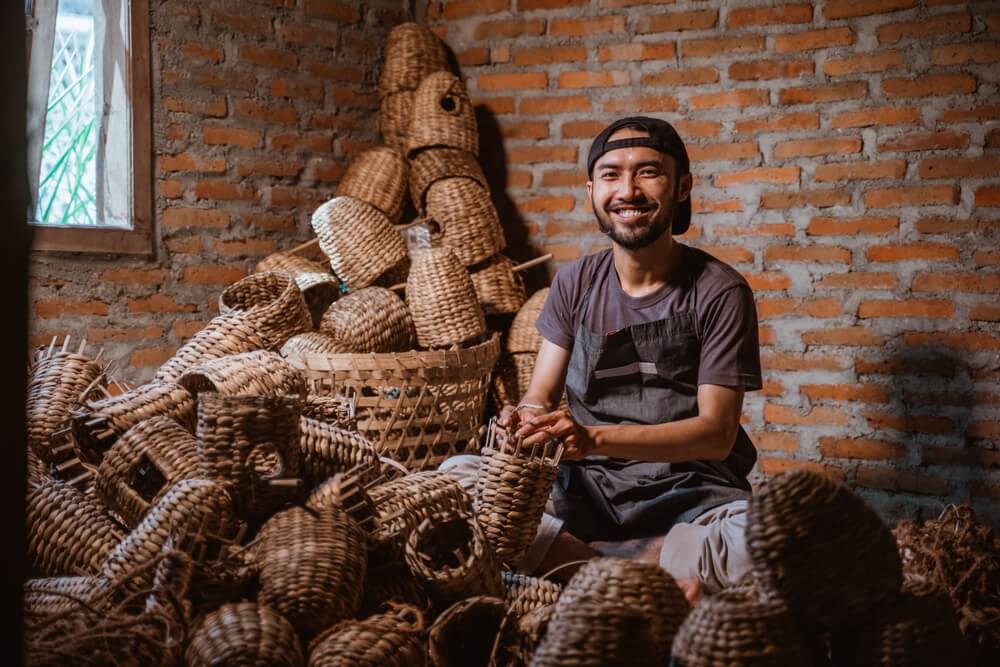 Benefits of Udyam Registration for MSME
Micro, Small, and Medium Enterprises (MSMEs) are the backbone of India's economy, contributing significantly to employment generation, industrial growth, and exports. Recognizing their importance, the Indian Government has implemented various measures to support and promote these enterprises. One such crucial measure is the MSME registration, which formalizes their status and opens the door to many benefits. In this article, we will delve into the extensive advantages of MSME registration to businesses across India.
What is Udyam Registration for MSMEs?
Udyam Registration, also known as MSME Registration, is like a special card given by the Government to small and medium-sized businesses in India. This card has a unique number and a certificate that says the company is a micro, small, or medium enterprise. It's a way of officially recognizing these types of businesses.
Before, it used to be called Udyog Aadhaar registration, but since July 2020, it's been changed to Udyam Registration. This new system is designed to make things simpler and better for small businesses. It's like the Government's saying, "We see you and we support you!" This registration helps businesses become part of the country's economy more easily.
Register Now!
Key Features of Udyam Registration
The Udyam Registration for enterprises offers several notable features:
Accessible to All: Udyam Registration can be obtained by any individual for their enterprise. The process can be initiated through the official Udyam portal.
Fully Paperless and Digitalized: The Udyam Registration process is entirely paperless and digital. Applicants are not required to upload any documents during the process.
No Registration Fees: The registration process is free of charge. No fees need to be paid to any entity for obtaining Udyam Registration.
Issuance of Udyam Registration Certificate: An e-certificate named the "Udyam Registration Certificate" will be provided upon successful registration. This certificate will contain a dynamic QR Code, allowing easy access to enterprise details.
Penalty for Misrepresentation: Deliberate misrepresentation during the Udyam Registration or updating process can result in fines as outlined in section 27 of the MSME Act.
Integration with Tax Systems: The Udyam online system is seamlessly linked with the Income Tax and Goods and Services Tax Identification Number (GSTIN) systems. Enterprise investment and turnover details are automatically fetched from government databases.

Exports Excluded from Turnover Calculation: Notably, turnover calculation excludes export-related figures.

Eligibility for Priority Sector Lending: Enterprises with Udyam Registration qualify for priority sector lending from banks.
Benefits of Udyam Registration for Entity
The Benefits Offered to MSME Business in India is explained in detail below:
Financial Benefits for MSME 
Collateral-Free Bank Loans
The Government of India has ushered in a significant advantage for small and micro-business sectors by providing access to credit without the need for collateral. This initiative assures much-needed funds for enterprises operating in these sectors. This scheme applies to both existing businesses and new ventures. To ensure the effective implementation of this Credit Guarantee Scheme for all Micro and Small Enterprises, the Government of India, in partnership with SIDBI (Small Industries Development Bank of India) and the Ministry of Micro, Small, and Medium Enterprises, established a trust known as The Credit Guarantee Trust Fund Scheme.
Benefits of Priority Sector Lending for MSMEs
 The Reserve Bank of India outlines precise guidelines for Priority Sector Lending (PSL). Within this framework, several categories are identified under the priority sector: agriculture, Micro, Small, and Medium Enterprises (MSMEs), export credit, education, housing, social infrastructure, and renewable energy. Notably, the MSME sector holds a significant position within Priority Sector Lending. This classification means that bank loans extended to MSMEs following RBI guidelines receive the distinction of priority sector lending.
Patent Registration Subsidy
 The current regulatory framework extends a valuable privilege to Udyam Registered MSMEs: a substantial 50% subsidy on patent registration fees. This enticing incentive drives small businesses and enterprises to remain dedicated to innovation, thereby nurturing the continuous development of novel projects and advanced technologies. Accessing this subsidy necessitates submitting a formal application to the relevant ministries, unlocking a path to innovation-led growth.
Overdraft Interest Rate Exemption
Businesses and enterprises registered as MSMEs under Udyam can capitalize on a favorable privilege: an exemption of 1% interest on OverDraft (OD). This provision, contingent upon the specific schemes offered by diverse banks, plays a pivotal role in fortifying the financial security of small-scale businesses, particularly during challenging market conditions where stability is paramount.
Eligibility for Industrial Promotion Subsidy
Enterprises that secure the coveted MSME registration are positioned to avail themselves of subsidies designed to bolster Industrial Promotion, as sanctioned by the Government. This subsidy-centric approach uplifts and empowers businesses by reducing financial constraints and amplifying their growth potential.
Protection against Delayed Payments
A common predicament encountered by MSMEs revolves around the issue of delayed payments, which can severely disrupt their operational continuity. To shield registered MSMEs, the Supreme Court has mandated a safeguarding mechanism: purchasers of goods or services from registered MSMEs must ensure that payments are made on the agreed-upon date or within 15 days from the moment of goods/services acceptance. Should the buyer deviate from this timeline, surpassing a payment delay of 45 days following approval, they are held accountable to compensate for their delay. This compensation takes the form of interest, calculated at a rate three times higher than that specified by the Reserve Bank of India.
Reduced Electricity Expenses
 Enterprises equipped with the esteemed MSME Registration Certificate are entitled to a tangible benefit: reduced charges on their electricity bills. This advantage mitigates a significant financial burden and empowers businesses to escalate production capacities and seamlessly accommodate a heightened influx of orders. This concession is particularly valuable as it addresses concerns associated with electricity costs and maintenance expenses. Micro, small, and medium enterprises can readily secure this advantageous arrangement by promptly submitting an application to the electricity department with their registration certificate.
Reimbursement for ISO Certification Costs
Any micro, small, and medium enterprise with valid registration can seek reimbursement for the expenses incurred in acquiring an ISO certification. This initiative motivates entrepreneurs to pursue ISO certification for their businesses, enabling them to engage in international trade through high-quality exports.
Tax Benefits offered to MSME
Impressive Tax Advantages
 Depending on their industry, MSME business owners can harness remarkable tax advantages through the excise exemption scheme. Furthermore, during the initial stages of their business operations, these entrepreneurs can secure direct tax exemptions. These privileges give entrepreneurs a conducive environment to cultivate their ventures without the burden of extensive tax obligations.
Operational Benefits
Simplified License Approvals
MSME registration translates into streamlined processes for acquiring licenses, permits, and registrations. This operational simplification minimizes bureaucratic complexities, propelling businesses toward operational efficiency and swift compliance.
Effortless Government Tender Applications for SMEs
Registered MSMEs, operating under the umbrella of Udyam, enjoy the distinct advantage of smooth participation in government tenders. Additionally, they are granted exemptions during the application process, an arrangement designed to bolster their competitive edge in public procurement.
Government Initiatives and Schemes
Benefits from the Central Government
 The central Government has orchestrated various strategic programs tailored for the growth and sustenance of MSMEs. This comprehensive support ecosystem encompasses schemes like Atma Nirbhar Bharat, which advocates self-reliance, Quality Management Standards, Quality Technology Tools, backing for women entrepreneurs, the aspiration for "zero effect and zero defect," and numerous other progressive initiatives. These collective endeavors orchestrated by the central Government engender an environment conducive to MSME expansion, empowering these enterprises to thrive and make meaningful contributions to the Indian economy.
Top 4 Government Loan Schemes for MSMEs:
MUDRA Loans for Small Businesses
This pioneering scheme furnishes financial assistance to small businesses, nurturing their expansion and growth trajectories. MUDRA loans accommodate a diverse range of funding needs, effectively catalyzing the entrepreneurial journey of MSMEs.
MSME Business Loans in 59 Minutes
This innovative initiative is tailored to expedite the process of loan access. Eligible MSMEs are granted loan approvals within a remarkably swift span of 59 minutes. This efficient approach streamlines the pathway to funding, effectively addressing a critical aspect of business development.
Credit Guarantee Fund Scheme for Micro and Small Enterprises
This strategic scheme assumes the role of an enabler, amplifying credit access for micro and small enterprises. By extending collateral-free loans, the Credit Guarantee Fund Scheme offers the added assurance of partial repayment to lenders in the event of defaults. Consequently, this arrangement bolsters the credibility and creditworthiness of MSMEs.
Emergency Credit Line Guarantee Scheme
In response to the unprecedented challenges posed by the global pandemic, this scheme has been introduced to provide a safety net for MSMEs. By guaranteeing emergency credit lines, this initiative is designed to alleviate financial stress during periods of adversity.
Global Exposure and Subsidies
Global Business Opportunities
A prominent feature of MSMEs' journey is the opportunity to participate in international fairs and trade shows. These platforms serve as avenues for showcasing products and services to a diverse and expansive global audience, fostering the expansion of business horizons beyond national boundaries.
Gaining Subsidies and More
Registered MSMEs are poised to harness various advantages, including subsidies extended by the National Small Industries Corporation (NSIC). Moreover, these enterprises can access credit ratings that contribute to enhanced financial resilience. The Industrial Promotion Subsidy (IPS) eligibility further reinforces its financial robustness and growth trajectory.
To access the benefits tailored for your micro, small, or medium-sized enterprise, you need to get Udyam Registration.
Simplify Udyam Registration with IndiaFilings
At IndiaFilings, we make this Udyam registration process super easy. Don't wait – start now and get your Udyam number to access all the advantages waiting for you.
Register Now!