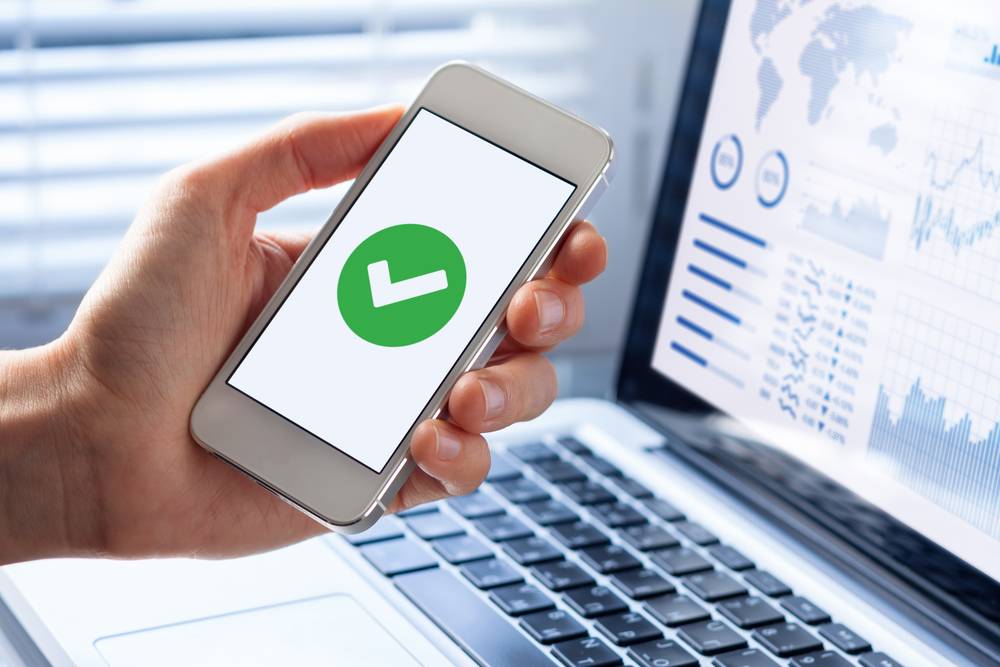 Tracking GST Payment Status
Tracking GST Payment Status
GST payment can be done online or offline through authorised banks. Prior to making a GST payment, the taxpayer must login to his/her GST account and generate a GST payment challan. The procedure for generating GST challan and making GST payment is covered in other articles, In this article, we look at the procedure for tracking GST payment status on the GST portal. Keeping a track of the payment is essential at different levels as it gives the users a record of the complete transaction. To keep a track of the complete payment, follow the steps below. In case you have not received credit for GST payment made after 24-48 hours, you can raise a ticket for GST payment problems.
STEP 1: Access the GST Portal. The GST Home page is displayed
STEP 2: Click the Services> Payments > Track Payment Status option.

STEP 3: In the Enter GSTIN field, enter your GSTIN.
STEP 4: In the Enter CPIN field, enter your CPIN.
STEP 5: In the Type the characters as displayed below field, enter the captcha text.
STEP 6:  Click the TRACK STATUS button. The payment status is displayed. To view the challan, click the VIEW CHALLAN button.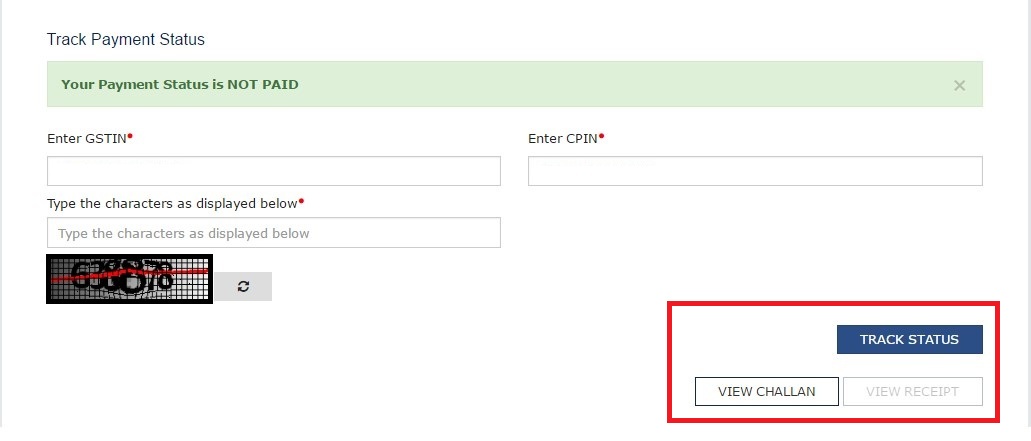 GST Payment Challan Status
Once the details are entered in the field and the 'Track Payment Status' is clicked, the status of the challan is displayed. There are two statuses:
Failed Payment
If the status of Challan is FAILED/ NOT PAID and mode selected is E-Payment, taxpayer can click on the VIEW CHALLAN button. To make the Payment again for the Failed challan, select the Bank, agree with the Terms and Conditions and click on the MAKE PAYMENT button
Paid Challan
If Payment status is PAID, then the VIEW RECEIPT button is enabled and Taxpayer can view the receipt and also download the receipt after clicking on the VIEW RECEIPT button. In case of any other Status of challan (other than PAID), Taxpayer will be able to View the Challan.
Know more about procedure for making GST Payment.