IndiaFilings
»
Learn » Real Estate »
RERA Registration – Benefits, Documents, Procedure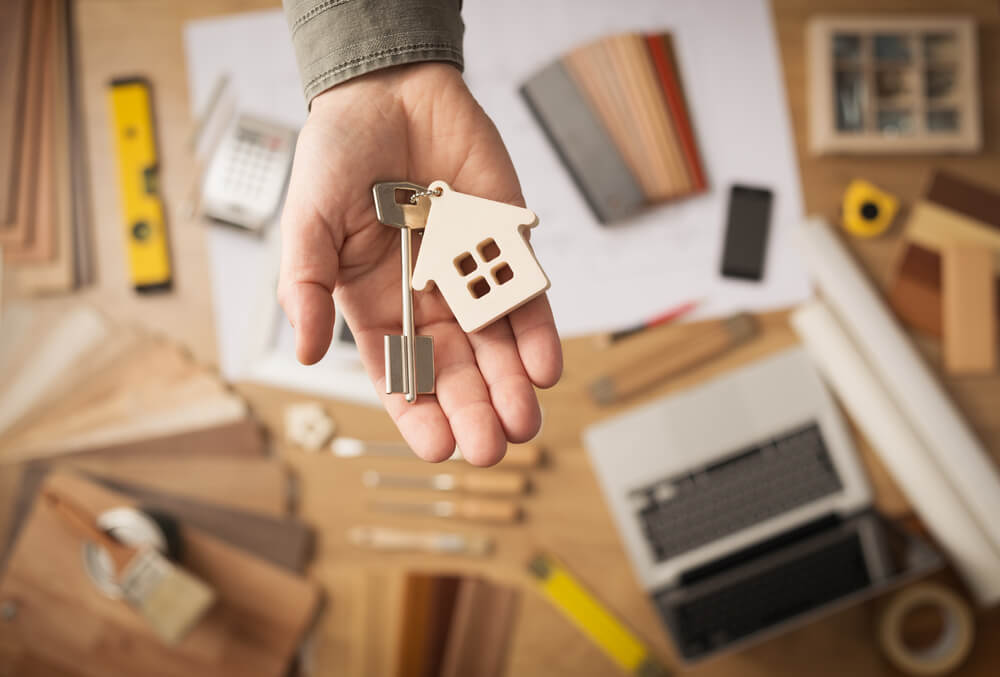 RERA Registration – Benefits, Documents, Procedure 
RERA (Real Estate Regulatory Authority) registration has become a vital aspect of the real estate sector in many countries, including India. It was introduced to address the long-standing issues and challenges homebuyers and investors face in the real estate market. RERA aims to bring transparency, accountability, and efficiency to the real estate industry, protecting buyers' interests and promoting fair practices. This article will delve into the benefits of RERA registration, the essential documents required, and the step-by-step procedure to obtain RERA registration.
RERA Registration
RERA Registration is a mandatory registration governed by the Real Estate (Regulation & Development) Act. RERA, which stands for Real Estate Regulatory Authority, was established to address the existing issues in the real estate sector. RERA registration is compulsory before advertising, marketing, booking, selling, offering for sale, or inviting individuals to invest in any plot or building. This registration aims to fulfill the following responsibilities:
Ensuring transparency

Promoting accountability by minimizing the risk of fraud

Safeguarding the interests of both the promoter and the purchaser
The RERA Act is enforced at the state level, and the authorities responsible for its implementation oversee the following:
Registration and necessary approvals for commercial properties and residential flats under RERA

Regulation of sale and purchase transactions involving real estate properties.
Role and RERA Registration Requirements of Real Estate Agents   
A "real estate agent" is an individual who represents and assists others in real estate transactions, earning fees for their services. Real estate agents include property dealers, brokers, and middlemen. Their primary tasks involve facilitating introductions and negotiating deals for the lease or sale of plots, land, buildings, and apartments. In India, the Real Estate Regulatory Authority (RERA) Act mandates that all agents must acquire RERA registration.
Click here to learn more about Tamilnadu RERA – Real Estate Agent Rules
Applicability of RERA registration
Applicability for RERA registration is as follows:
Promoters, projects, and real estate agents are subject to RERA registration.

Commercial, residential, and plotted developments fall under the purview of RERA.

Any builder intending to develop a commercial or residential property on land measuring more than 500 square meters or with the number of proposed apartments exceeding eight must obtain RERA registration.

Agents involved in selling and purchasing properties are required to obtain the RERA registration certificate.

RERA registration is required for real estate projects where the total development area exceeds 500 square meters or the number of apartments exceeds eight, including all phases.

RERA registration is mandatory for real estate agents selling or transferring plots, apartments, or buildings in RERA-registered projects.

Individuals or entities engaged in advertising, marketing, booking, selling, or inviting individuals to purchase plots, apartments, or buildings covered under the RERA Act must have RERA registration.

The RERA registration certificate remains valid throughout the state.

The applicability of RERA extends to all parties involved in the transaction.
The checklist also includes the types of properties and their respective area considerations.
Advantages of RERA Registration for Real Estate Agents
Obtaining RERA registration offers several benefits for real estate agents under the RERA Act. RERA registration is mandatory for agents dealing with real estate projects that require RERA registration. Here are the advantages of having RERA registration:
Legally Authorized: RERA registration grants legal authorization to advertise, market, book, sell, offer for sale, or invite individuals to purchase plots, apartments, or buildings covered under the RERA Act.
Enhanced Credibility: RERA registration enhances the credibility of real estate agents among prospective buyers and sellers. It signifies compliance with regulatory standards, instilling confidence and trust in the agent's professionalism.
Consumer Protection: RERA registration ensures consumer protection by promoting transparency and accountability in real estate transactions. It establishes a framework for fair practices, preventing fraudulent activities and providing recourse for grievances.
Access to RERA Projects: Only registered agents can deal with real estate projects registered under RERA. Agents gain access to a broader range of projects by obtaining RERA registration, expanding their business opportunities.
Compliance with Regulations: RERA registration ensures adherence to the regulations set forth by the Act. Agents can stay updated with the latest rules and obligations, minimizing non-compliance risk and associated penalties.
Professional Recognition: RERA registration reflects professionalism and dedication to the real estate industry. It distinguishes registered agents from unregistered ones, boosting their reputation and standing in the market.
RERA registration is crucial for real estate agents as it fulfills legal obligations and establishes industry trust, credibility, and professionalism.
Validity of RERA Registration
The registration of a real estate agent remains valid for five years unless it is revoked before the expiry date. During this period, the registered agent must maintain proper books of accounts, records, and financial accounts per the regulatory requirements. These measures ensure transparency and accountability in the agent's business operations.
Renewal of License
Under the provisions of the Act, a real estate agent's registration can be renewed upon submission of an application by the agent. This renewal process allows the registered agent to extend their license beyond the initial registration period.
Documents required for RERA Registration
The documents required for RERA registration depend on whether it is for a promoter or a real estate agent. Here is a list of the documents required for RERA registration:
Documents required for Promoter Registration:
Identification and address proof of the promoter

Photographs

PAN Number

Email id

Commencement Certificate along with the Sanction Plan

Layout Plan

Location details of the project

The proposed course of action for the project's execution, Availability of parking spaces within the real estate project, Legal documentation confirming the promoter's ownership of the land where the project is planned, Details of any previous project experience of the promoter, including project name, status, and any instances of delays in completion.
Additional Documents Required for Promoters who are Companies:
Certificate of Incorporation.

CIN / TAN number.

Memorandum of Association and Articles of Association.

The audited balance sheet of the preceding three financial years and the Audited report and director's report.

Particulars of directors or any other authorized person

Documents required for Real Estate Agent Registration:

Identification and address proof of the applicant.

Photographs.

Particulars of the real estate agent company, including its name, registered address, bylaws, Memorandum of Association (MOA), Articles of Association (AOA), and type of company.
Please note that these are general requirements, and specific state regulations may require additional documents for RERA registration.
Procedure to Obtain RERA Registration
 The procedure to obtain RERA registration may vary from state to state. Generally, the process involves the following steps:
Filing the RERA Registration Form: The applicant must apply the prescribed form (which varies by state) to the respective state authority. The application should include all the required details and documents.
Submission of Requisite Documents: The applicant must submit the completed application form and the necessary documents. The applicable fees can be paid through a demand draft, a banker's cheque drawn on a scheduled bank, or online payment as specified by the real estate regulatory authority.
Verification by the Authority: The authority will review the application and accept or reject it within 30 days of receipt. If no response is received within this period, it will be considered acceptance by the authority.
Issuance of Registration Certificate: Upon acceptance, the authority will issue a registration certificate to the promoter or the real estate agent. This certificate confirms their registration under RERA.

It is important to note that the specific process and requirements may differ among states. Applicants are advised to refer to the official website of their respective state's RERA authority for detailed information and guidelines regarding the registration procedure.
What Penalties are Applicable under the RERA Act?
Under the RERA Act, the following penalties are applicable:
Penalties for Default by Agent: If a real estate agent fails to comply with any provision of the Act, they may be liable to pay a fine of Rs 10,000 per day, which can extend up to 5% of the cost of the plot, apartment, or building.
Punishment for Unfair Trade Practices: If an agent engages in unfair trade practices, they may be imprisoned for up to 1 year.
Which RERA Projects are Not Required to be Registered under the RERA Act?
The following type of projects are not required to be registered under the RERA Act:
Projects with Land Area and Apartment Limit: Projects with land areas not exceeding 500 square meters or apartments not exceeding eight.

Projects Involving Renovation, Repair, or Re-development: Projects limited to renovation, repair, or re-development, provided that they do not involve marketing, advertising, selling, or new allotment of any apartment, plot, or building.

Projects with Completion Certificate: Projects for which the promoter has obtained a completion certificate before the commencement of the RERA Act.
Please note that these exemptions may vary in different states, as each state may have specific rules and regulations regarding the projects exempted from RERA registration.
IndiaFilings offers a convenient and streamlined process for quickly obtaining your RERA registration. Contact us today!