IndiaFilings
»
Learn » State Governments »
Odisha Society Registration 
Odisha Society Registration 
Society is a group of individuals formed for non-profitable service. The Society registered under the Societies Registration Act holds the status of a legal entity. Society Registration can be completed through the Office of Registrar of Society which is regulated by the State Government of Odisha. In this article, we look at the procedure for Odisha society registration in detail.
Reasons to Register Society
There are various reasons for registering a society, as below:
Opening an account in the banks
Obtaining registration and approvals under the Income Tax Act, 1961
Confer properties to society
Give recognition to the society at all forums
Documents Required
The following documents are to be attached along with the application form:
Memorandum of society signed by the President or Secretary of the society in each page
Bye-law of society
Resolution of the General Body Meeting
Copy of the Confirmation of Resolution
House rent agreement along with a copy of the R.O.R
Affidavit of the president or secretary in original
Self-attested copy of the identity proofs of all members of the Governing Body
Online Society Registration Procedure
To register for society in Odisha, follow the steps mentioned below:
Step 1: Please visit the official website of Odisha Government.
Step 2: Click on SWP (Single Window Portal) menu, which appears on the home page.
Step 3: The applicant needs to login to the page by selecting " Investor Login".
Step 4: Now, fill the "Registration Form" and then enter the "OTP" sent to the registered mobile number.
Step 5: After registering the applicant can view their dashboard.
Step 6: Click on the "Services (Registration of Societies)" from the list of services displayed.
Step 7: The application form will open up; the applicant has to fill the required details in the form.
Step 8: Upload the scanned documents and click on the "Submit" button.
Step 9: Upon submission, the applicant will confirm the payment of fees by clicking on the "Pay Now" option.
Payment for Registration
Step 10: The user needs to select the "Mode of Payment" from the available options.
Step 11: The applicant can select the respective bank and proceed with the payment.
Step 12: Click on the "Make Payment" button; the page will be redirected to the selected bank payment portal.
Step 13: Then, the applicant needs to fill the required details and pay their amount at the selected bank's payment portal.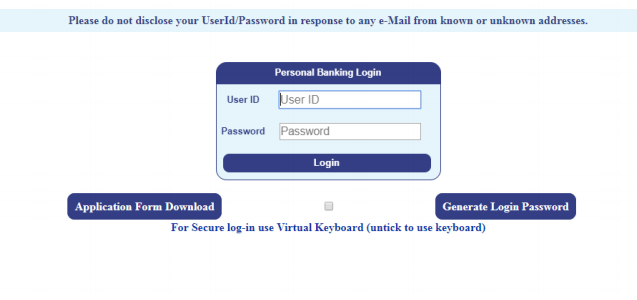 Step 14: Now, the application ID, Transaction ID, Challan Reference ID will be generated.
Track Status of Society Registration Application
Step 15: The applicant can go to the " Services"  menu and select "Application Details".
Step 16: Enter the "Application No" and select the "Department" to view the application status.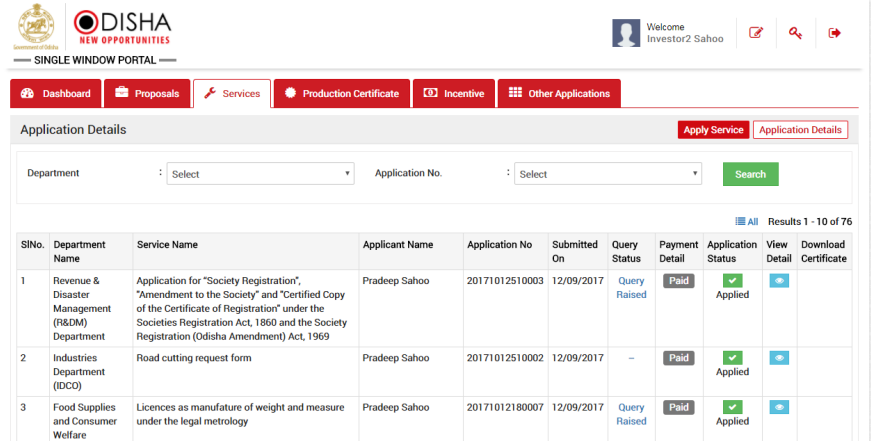 Download the Society Registration Certificate
Step 17: Once the application is approved, the applicant can download the digitally signed certificate by clicking on the "Download Certificate" option.