IndiaFilings
»
Learn » Company Registration »
Incorporation of Private Limited Company
Incorporation of a Private Limited Company
A Private Limited Company is one of the most popular type of business entity to conduct business in India. Private Limited Company offers limited liability for its members, easy to maintain and offers greater flexibility while expanding allowing for easier access to bank loans, private equity, etc., In this blog, we look at the steps involved in the formation of a Private Limited Company.
Basic requirements
The basic premise for the incorporation of a Private Limited Company is that it must be an association of two or more persons for a lawful purpose. Where the purpose is not lawful, i.e., where any of the objects is illegal, the Registrar may refuse to register; and if he registers, the certificate of registration is not conclusive for this purpose, and the registration itself may be cancelled by the Central Government taking appropriate proceedings.
Process for Incorporation of Private Limited Company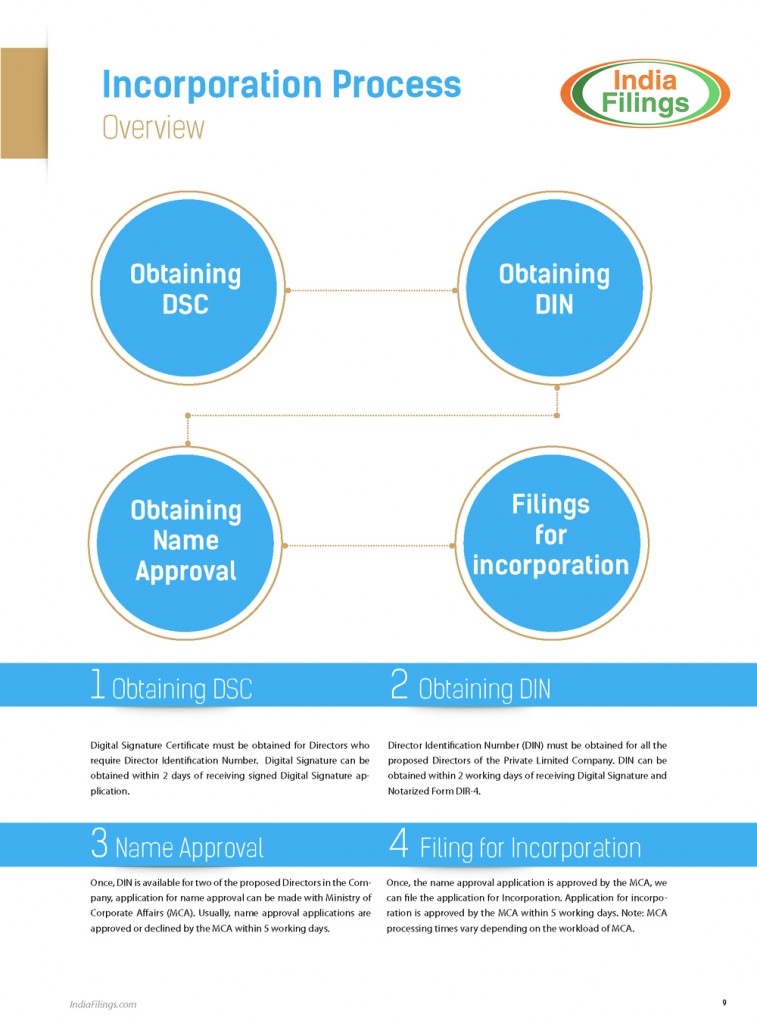 Obtaining Director Identification Number (DIN) & Digital Signature
Applying for the name
Filing for Incorporation of Private Limited Company
After getting the name approved, the following documents along with the application and prescribed fees, are to be filed with the Registrar:
Subscribing to the Private Limited Company
Certificate of Incorporation of Private Limited Company
Upon the registration of the documents mentioned earlier and the payment of the necessary fees, the Registrar of Companies would issue a certificate that the company is incorporated. From the date of incorporation mentioned in the certificate, the company becomes a legal person separate from the incorporators.