ET Wealth: Things you can easily do through IndiaFilings
Home
»
Learn » Business Startup » ET Wealth: Things you can easily do through IndiaFilings
ET Wealth: Things you can easily do through IndiaFilings
Checkout this weeks cover of ET Wealth where we cover 7 things you can easily do through IndiaFilings and the IndiaFilings iCFO Platform.
7 things you can easily do through IndiaFilings
IndiaFilings iCFO Platform
IndiaFilings iCFO Platform is designed to help Entrepreneurs easily start and manage a business in India. CFO – Chief Financial Officer is a person responsible for managing the finance, accounts, compliance and legal matters of a company. Through IndiaFilings iCFO Platform, our vision is to provide all the financial and legal support required to run your business. Use powerful features on the iCFO platform to store business documents, track compliance due dates and create business documents using the Live Edit feature. IndiaFilings iCFO Platform is available for free. Sign up today by getting in touch with an IndiaFilings Business Expert.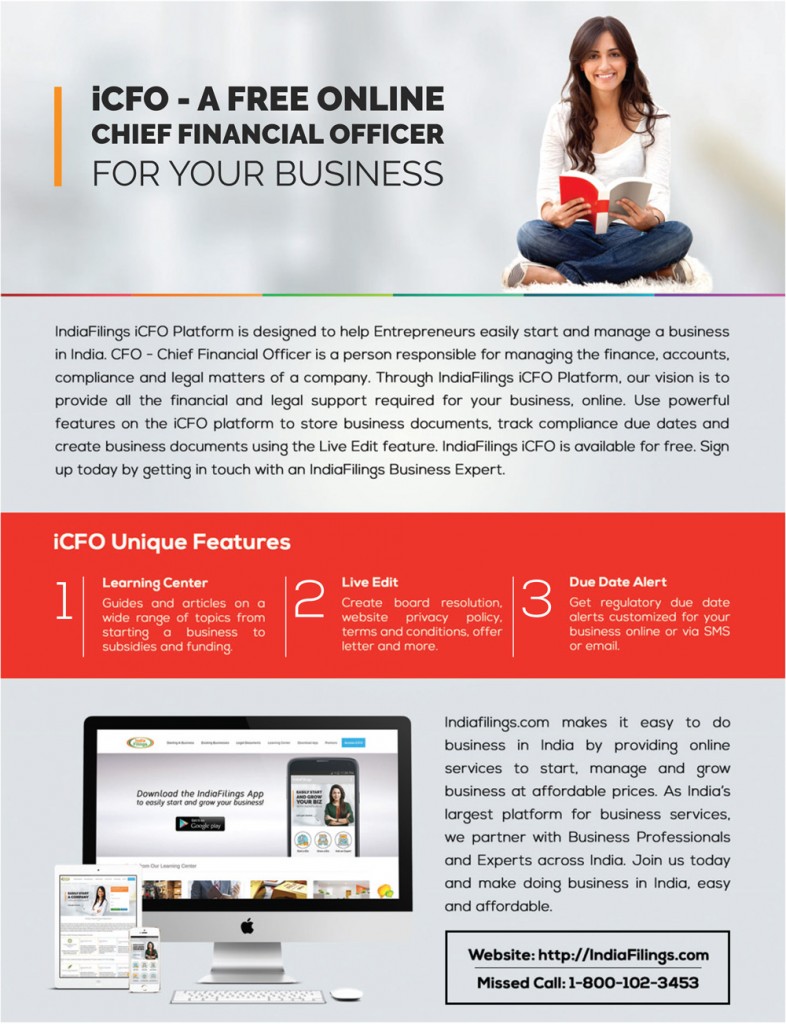 Post by IndiaFilings
IndiaFilings.com is committed to helping entrepreneurs and small business owners start, manage and grow their business with peace of mind at an affordable price. Our aim is to educate the entrepreneur on the legal and regulatory requirements and be a partner throughout the entire business life cycle, offering support to the company at every stage to make sure they are compliant and continually growing.