ET Wealth 7 Reasons to Register a Company
ET Wealth 7 Reasons to Register a Company
At IndiaFilings, we help thousands of entrepreneurs start their business each year and Private Limited Company is among the most preferred business entity. Compared to a Proprietorship or Partnership Firm, Company offers a host of advantages like limited liability protection, easy transferability, ability to syndicate equity funding and more – making it an ideal choice for startups today. With the process for registration of a private limited company becoming more simplified, a company can now be easily started and managed. Visit IndiaFilings.com to know more and easily start your company for just Rs.15899/-.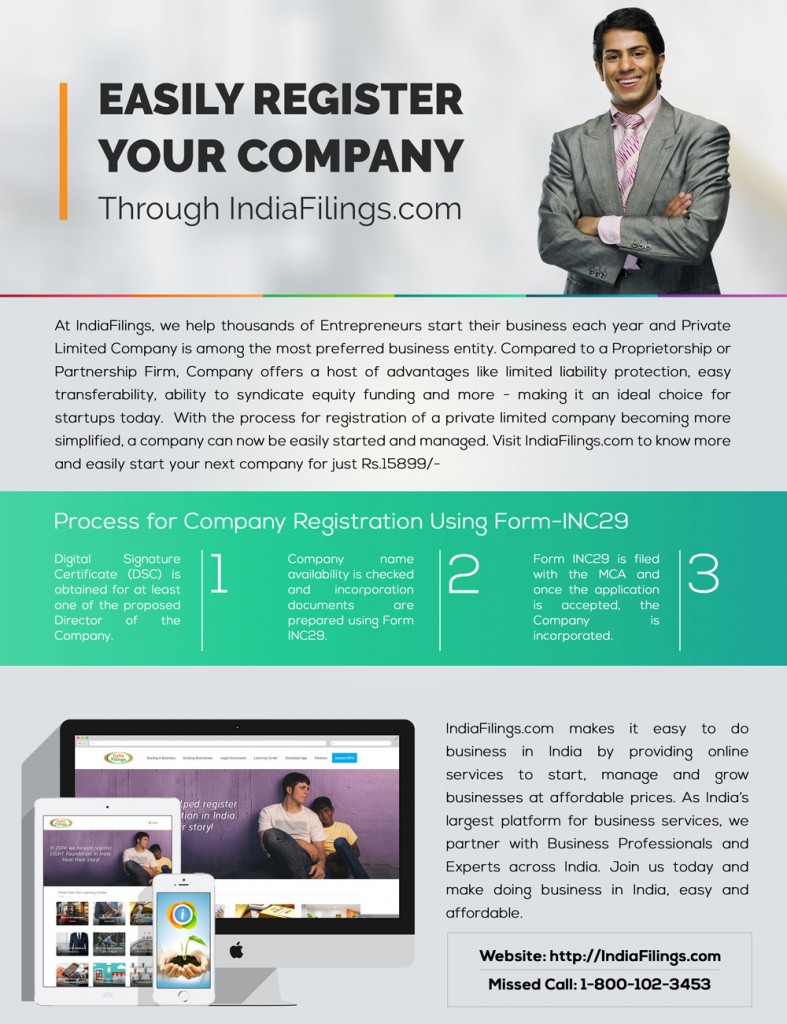 Post by IndiaFilings
IndiaFilings.com is committed to helping entrepreneurs and small business owners start, manage and grow their business with peace of mind at an affordable price. Our aim is to educate the entrepreneur on the legal and regulatory requirements and be a partner throughout the entire business life cycle, offering support to the company at every stage to make sure they are compliant and continually growing.