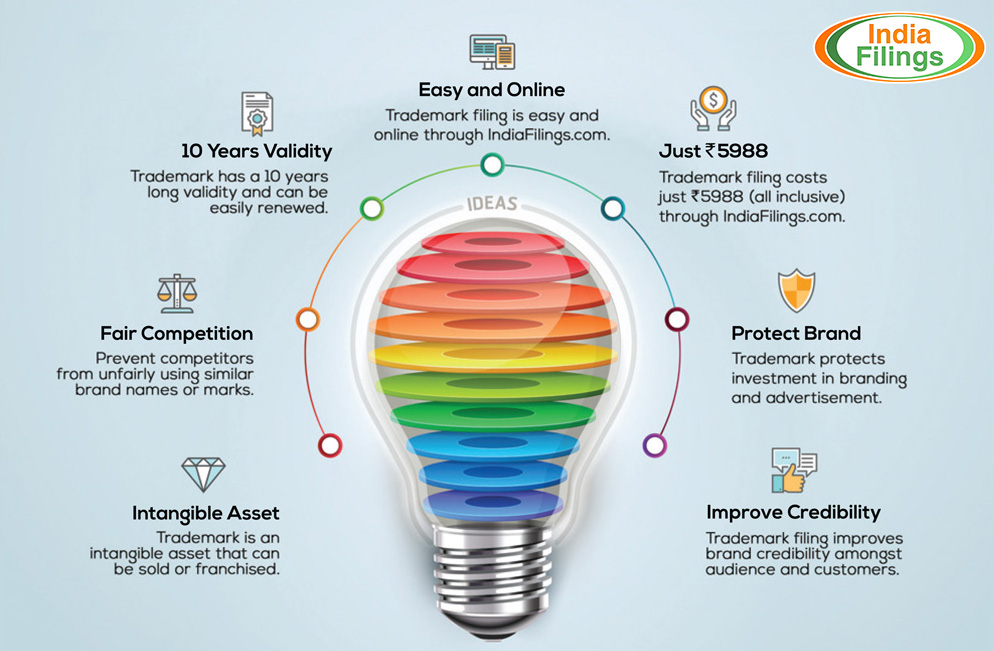 IndiaFilings 7 Reasons to Get Trademark
Home
»
Learn » Trademark » IndiaFilings 7 Reasons to Get Trademark
ET Wealth Feature: 7 Reasons to Get Trademark
Presented by IndiaFilings.com
There are innumerable advantages in registering a trademark. Trademark registration heightens the protection a name or slogan or mark receives and deters competitors from using the mark. Trademark registration also ensures availability of legal remedies if someone should infringe upon the trademark. With the process for trademark registration becoming more simplified, it is important for Entrepreneurs and Business Owners to know about intellectual property laws and obtain trademark registration for their brands. Visiit IndiaFilings.com to know more and easily obtain a trademark registration from just Rs.5988/-.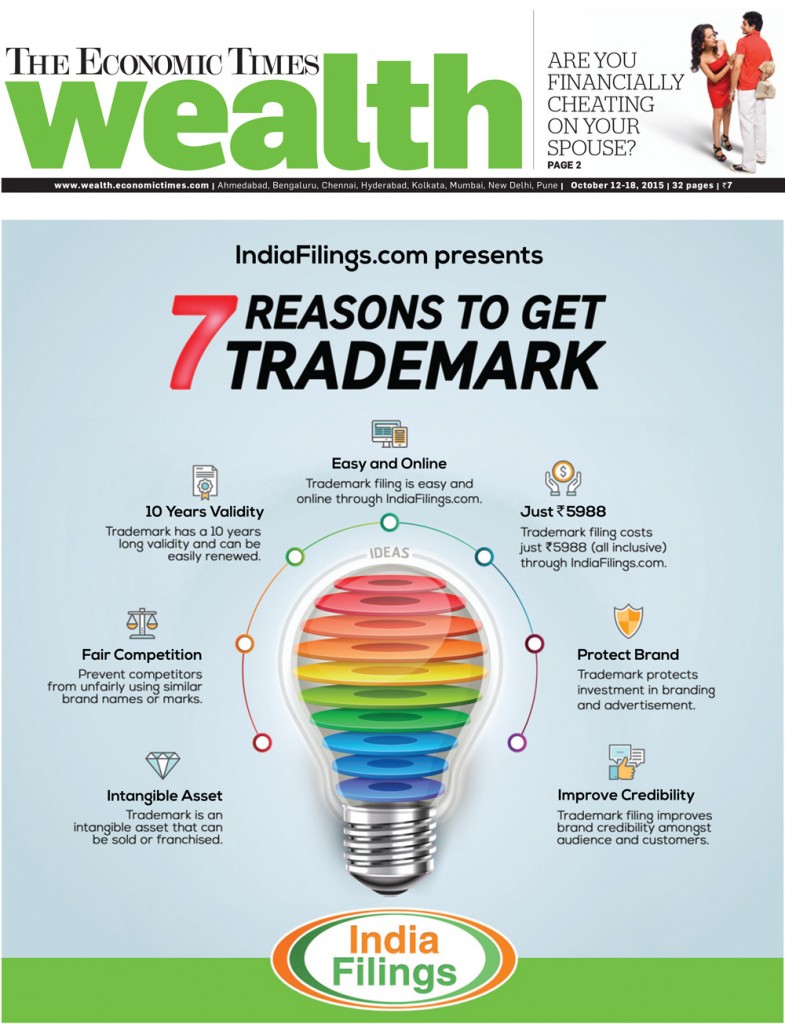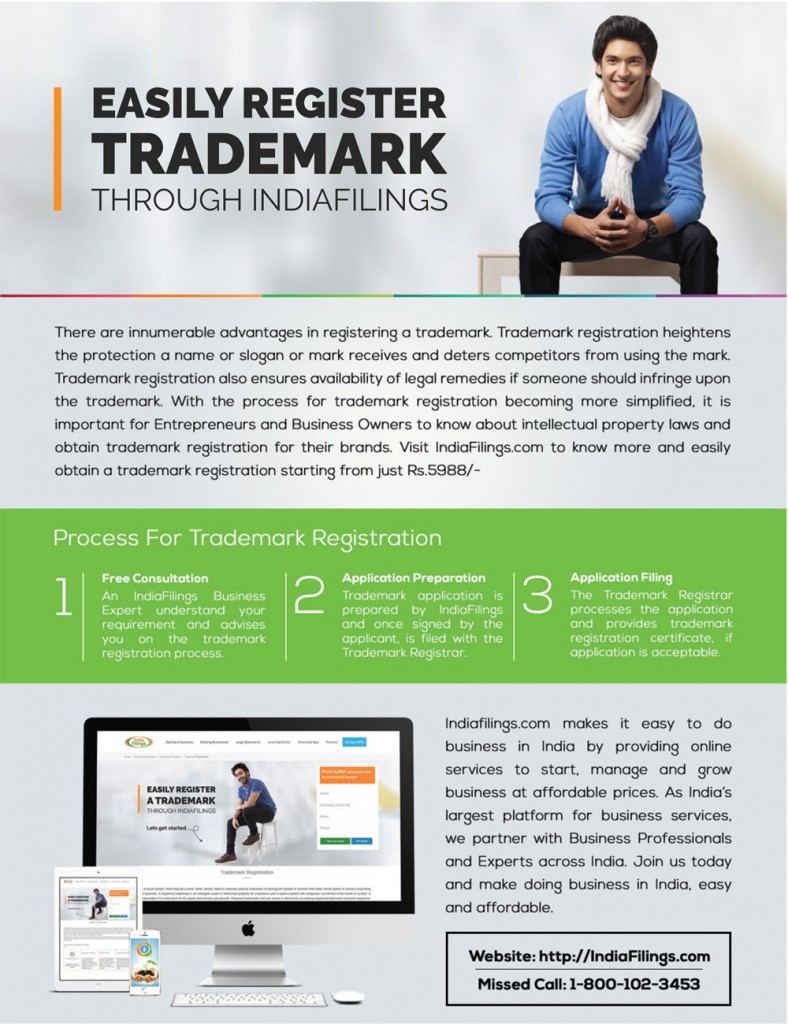 Post by IndiaFilings
IndiaFilings.com is committed to helping entrepreneurs and small business owners start, manage and grow their business with peace of mind at an affordable price. Our aim is to educate the entrepreneur on the legal and regulatory requirements and be a partner throughout the entire business life cycle, offering support to the company at every stage to make sure they are compliant and continually growing.