IndiaFilings
»
Learn » Trademark »
What Is Trademark Class and Why Is It Important?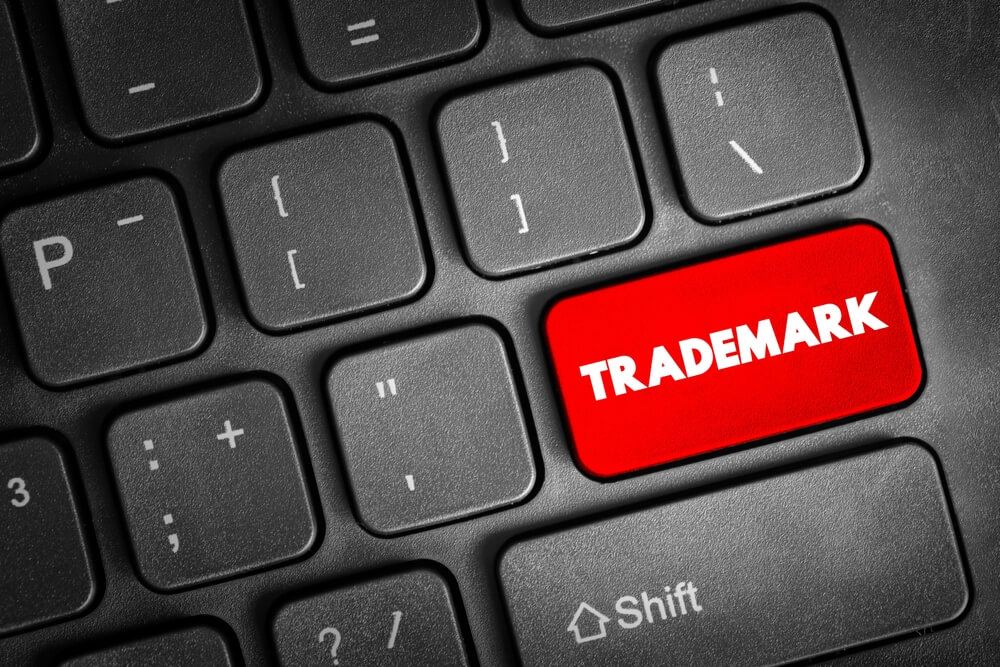 What Is Trademark Class and Why Is It Important?
When a business owner seeks to register a trademark, they must consider the trademark classes that pertain to their products or services. Trademark classification, often referred to as the classification of goods and services, plays an important role in this process. It involves categorizing products and services into different classes providing an organized framework for documentation based on their type and description.
If you're unfamiliar with trademark classes, let us provide some clarity. Selecting a trademark class is a fundamental requirement for trademark registration, and choosing the wrong class can lead to complications. Therefore, gaining a solid understanding of trademark classes is advisable before proceeding with the trademark registration process.
IndiaFilings provides an online trademark class search tool.
Start trademark class search now!
What Is a Trademark?
A trademark is a distinctive symbol, name, logo, or slogan that sets your goods or services apart from others in the market. It is a powerful tool for establishing brand recognition and building consumer trust. Registering a trademark provides legal protection, preventing others' unauthorized use of your mark. Trademarks can encompass words, phrases, symbols, designs, or combinations.
Understanding trademark classes, their significance, and efficiently conducting a trademark class search are vital steps to successful trademark registration. We take pride in offering our Trade Class Finder Tool and comprehensive services to assist you in securing your brand identity.
What Is a Trademark Class?
Trademarks are classified into various classes based on the type of goods or services they represent. The World Intellectual Property Organization introduced a classification system known as the Nice Classification.
Nice Classification (NCL) for Trademark Registration
The Nice Classification (NCL) for Trademark Registration is an internationally recognized system for classifying goods and services when registering trademarks. Under the NICE Classification, goods and services are organized into 45 classes. Identifying the correct class for your trademark is essential because it defines the category under which your mark receives protection.
This system comprises 45 classes, each corresponding to a specific category of goods or services. Accurate classification of your trademark is crucial to ensure adequate protection and registration.
The Concept of Trademark Classes
Trademark classes are organized based on the nature of the products or services users intend to protect through trademark registration. Among the 45 trademark classes, 34 are reserved for products, while the remaining classes are designated for services. All products fall under these trademark classes, and individuals or businesses can choose the classes that align with their products or services.  These classes help users avoid potential trademark objections in the future and facilitate the registration process.
Classification of Goods for Trademarks
Goods are classified based on their use and purpose. If a product doesn't fit within any existing class, it is compared to other finished products listed in the classification.
Products with multiple applications can be categorized under a class corresponding to one of their functions.

Factors such as raw materials or the product's mode of operation are considered if their functions aren't listed in any class.

Classification of raw materials or semi-finished goods depends on the material from which they are made, with the dominant material determining their classification.
Classification of Services for Trademarks
Service classes are categorized based on the activities listed in their headers and explanatory remarks. For instance, rental services fall under one category, and services providing advice, information, or consultation are grouped under the same category as the subject area.
Trademark class list
As mentioned above, Among the 45 trademark classes, 34 are reserved for products, while the remaining classes are designated for services.
Trademark class list  for Products
Class 1: Chemicals used in industry, science, photography, horticulture, agriculture  and forestry; unprocessed plastics; chemical substances for preserving foodstuffs.
Class 2: Paints; varnishes; preservatives against rust and deterioration of wood; metals in foil and powder form for painters; colorants; decorators, printers, and artists.
Class 3: Bleaching preparations and substances for laundry use; cleaning; polishing; perfumery, abrasive preparations; soaps; essential oils; cosmetics; and hair lotions.
Class 4: Industrial oils and greases; lubricants; wetting, dust absorbing, and binding compositions; fuels (including motor spirit) and illuminants; candles, wicks.
Class 5: Pharmaceutical, veterinary, and sanitary preparations; dietetic substances adapted for medical use; disinfectants; food for babies; fungicides, herbicides.
Class 6: Common metals and their alloys; metal building materials; small items of metal hardware; pipes and tubes of metal; metal goods not included in other classes.
Class 7: Machines and machine tools; machine coupling and transmission components; agricultural implements other than hand-operated; incubators for eggs.
Class 8: Hand tools and implements; cutlery; side arms; razors.
Class 9: Scientific, electric, photographic, measuring apparatus for recording, transmitting, or reproducing sound or images; data processing equipment and computers.
Class 10: Surgical, medical, dental, and veterinary apparatus and instruments; artificial limbs, eyes, and teeth; orthopedic articles; suture materials.
Class 11: Apparatus for lighting, heating, steam generating, cooking, refrigerating, drying, ventilating, water supply, and sanitary purposes.
Class 12: Vehicles; apparatus for locomotion by land, air, or water.
Class 13: Firearms; ammunition and projectiles; explosives; fireworks.
Class 14: Precious metals and their alloys and goods in precious metals; jewelry, precious stones; horological and other chronometric instruments.
Class 15: Musical instruments
Class 16: Paper, cardboard, and goods made from these materials; printed matter; stationery; brushes; typewriters and office requisites; plastic materials for packaging.
Class 17: Rubber, asbestos, mica, and goods made from these materials; plastics in extruded form for manufacture; packing, stopping, and insulating materials; flexible pipes.
Class 18: Leather and imitations of leather; animal skins, hides, trunks, and traveling bags; umbrellas, parasols, and walking sticks; whips, harnesses, and saddlery.
Class 19: Building materials (non-metallic); non-metallic rigid pipes for building; asphalt, pitch, and bitumen; non-metallic transportable buildings; monuments, not of metal.
Class 20: Furniture, mirrors, picture frames; goods of wood, cork, reed, cane, wicker, horn, bone, ivory, whalebone, shell, amber, mother-of-pearl, meerschaum, or plastics.
Class 21: Household or kitchen utensils and containers; articles for cleaning purposes;  combs and sponges; unworked or semi-worked glass; glassware and earthenware.
Class 22: Ropes,  nets, tents, string, awnings,  sails, tarpaulins, sacks and bags, padding and stuffing materials (excluding rubber or plastics), raw fibrous textile materials.
Class 23: Textile Use: Yarns and threads
Class 24: Textiles & textile goods, not included in other trademark classes; bed and table covers.
Class 25: Clothing,  headgear, footwear,
Class 26: Lace and embroidery, buttons, ribbons and braid; hooks and eyes, pins and needles; artificial flowers.
Class 27: Carpets, rugs,  linoleum, mats and matting, and other materials covering existing floors; wall hangings (non-textile).
Class 28: Games and playthings, gymnastic and sporting articles not included in other classes; decorations for Christmas trees
Class 29: Meat, poultry,  fish, and game; meat extracts; preserved, dried, and cooked fruits and vegetables; milk and milk products; jams, fruit sauces; eggs,  edible oils, and fats.
Class 30: Coffee, cocoa, sugar, tea,  rice, tapioca, sago; bread, pastry and confectionery, honey, treacle; yeast, ices;  baking powder; salt, mustard; vinegar; spices; ice
Class 31:  Horticultural, Agricultural, horticultural, and forestry products and grains; live animals;  seeds, fresh fruits, and vegetables; natural plants and flowers; foodstuffs for animals, malt.
Class 32: Beers, mineral and aerated waters, and other non-alcoholic drinks; fruit drinks and fruit juices; syrups and other preparations for making beverages
Class 33: Alcoholic beverages (except beers)
Class 34: Tobacco, smokers' articles, matches
Trademark Class List for Services
Class 35: Advertising, business management, business administration, office functions
Class 36: Insurance, financial affairs, monetary affairs, real estate affairs
Class 37: Building construction; repair; installation services
Class 38: Telecommunications
Class 39: Transport; packaging and storage of goods; travel arrangement
Class 40: Treatment of materials
Class 41: Education; providing of training; entertainment; sporting and cultural activities
Class 42: Scientific, design, and technological services; industrial analysis and research services; design and development of computer hardware and software
Class 43: Services for providing food and drink; temporary accommodation
Class 44: Medical services, veterinary services, hygienic and beauty care for human beings or animals; agriculture, horticulture, and forestry services
Class 45: Legal services; security services for the protection of property and individuals; personal and social services rendered by others to meet the needs of individuals
Choosing the Right Trademark
Selecting the appropriate class and terms is critical when choosing a trademark. Your trademark will only be registered for the specific goods or services you specify in your application. Once the application is submitted, you cannot add additional goods or services.
For example, if you plan to use your trademark exclusively on clothing, footwear, and headgear, you would choose Class 25. If you intend to use the trademark to sell other people's products in a shop, you would select Class 35 (advertising, business administration, business management, office tasks), and specify "retail services in regard to clothing."
If registration is sought under a specific trademark class, Form TM-1 must be filed. The same form applies if you intend to register a collective trademark.
The Importance of Trademark Class Search
Conducting a trademark class search holds immense importance in protecting your brand and intellectual property. Here are several key reasons why conducting such a search is crucial:
Avoiding Conflicts: A trademark class search helps identify existing trademarks that may conflict with your proposed mark, preventing potential legal disputes and costly litigations.

Registration Success: Assigning your trademark to the correct class enhances the chances of successful registration. Accurate classification reduces the risk of rejection by the trademark office.

Protection of Brand Identity: Registering your mark in the appropriate class ensures your brand is protected within your industry, allowing you to operate confidently.

Market Expansion: As your business grows, having a well-classified trademark enables you to expand into new product or service categories under the same mark.
IndiaFilings Offers Trademark Class Tool:
IndiaFilings simplifies the trademark class search with our innovative Trade Class Finder Tool. This user-friendly tool streamlines classification, helping you identify the suitable class for your trademark quickly and accurately. By using this tool, you can save time and resources while ensuring the protection of your brand.
We provide a comprehensive solution for all your trademark-related needs, from initial trademark search to trademark registration. Take the first step in safeguarding your brand using IndiaFilings' trademark class search and registration services. Contact our experts today to begin your trademark journey.
Start trademark class search now!