IndiaFilings
»
Learn » Business Startup »
What is a startup business?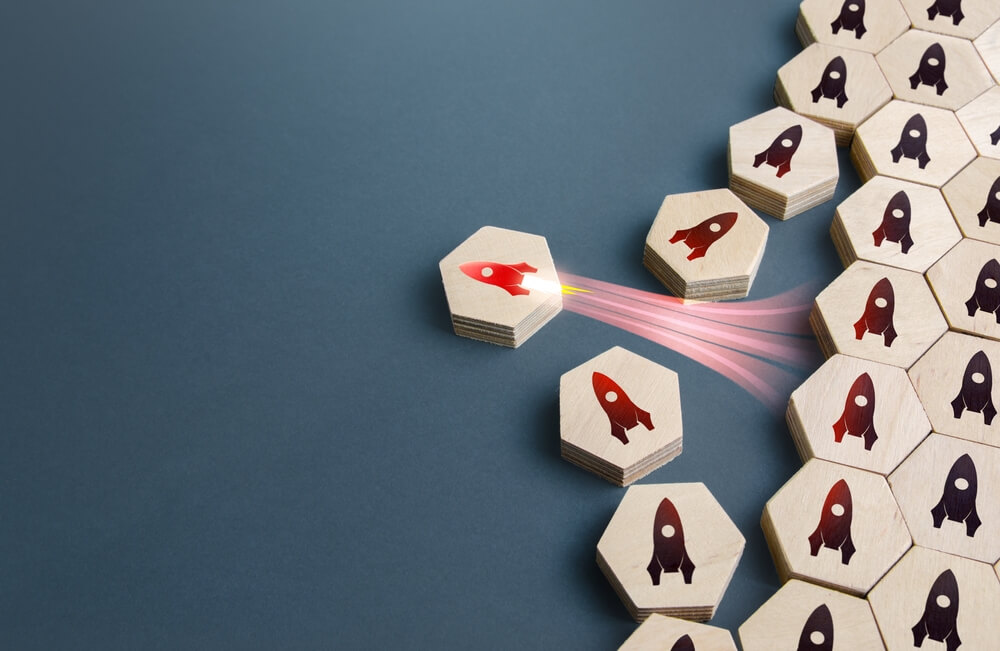 What is a startup business?
A startup is a newly established company with a small team of founders and limited resources focused on developing and bringing a unique product, service, or business model to market. Startup india are typically characterized by their innovative and disruptive approach to solving problems, and their goal is usually to scale quickly and become a successful, profitable business. Startups are often associated with technology and digital innovation, although they can also be in other sectors such as biotech, fintech, or clean energy.
Definition for startup
As per the definition provided by the Department of Promotion of Industry and Internal Trade (DPIIT), a startup is an entity:
That is incorporated as a private limited company, a partnership firm, or a limited liability partnership (LLP).

The entity has been operating for less than ten years from its incorporation or registration date.

Whose turnover for any financial year since its incorporation has not exceeded INR 100 crore (approximately USD 14 million).

That is working towards innovation, deployment, development, or commercialization of new processes, products, or services driven by technology or intellectual property.
Main characteristics of a startup company
Innovation – Startups are usually founded on a unique idea
High Growth Potential – Startups are designed to proliferate,
Scalability – Scalability refers to the ability of a company to overgrow while maintaining or increasing its efficiency and profitability.
Problem-solving – startups are often focused on solving problems.
Customer Focus – Startups are focused on creating value for their customers
Different types of startup business
There are many different types of startups in India, but some of the most common categories include the following:
Technology startups: India is known for its thriving tech startup ecosystem, with many companies focused on developing innovative software, mobile apps, and other tech solutions.
Social impact startups: There is a growing trend of startups in India that are focused on creating social impact, often by addressing issues related to healthcare, education, poverty, and sustainability.
E-commerce startups: Many startups focused on online retail, grocery delivery, and other e-commerce services.
Fintech startups: Many startups focus on developing innovative financial products and services.
Health tech startups: Many startups focused on developing new technologies and solutions to improve healthcare delivery and outcomes.
Artificial Intelligence (AI) and Machine Learning (ML) startups: There is a growing number of startups in India that are focused on developing AI and ML technologies, with applications in industries ranging from healthcare to finance to logistics.
These are just a few examples of the many types of startups in India, and the ecosystem is constantly evolving and expanding as new opportunities arise.
Pros and cons of a startup business
Startups can be exciting and potentially rewarding ventures, but they also come with unique challenges and risks. Here are some pros and cons of starting a startup:
Pros:
Innovation: Startups are often founded with a new idea, technology, or product that disrupts an existing market. This innovative mindset often sets startups apart and can create a significant competitive advantage.
Autonomy: As a startup founder, you can be your boss and create your own work culture. You have the freedom to make decisions and steer the direction of your company.
Potential for high growth: Startups often have the potential for high growth and can achieve success quickly. A successful startup can also bring financial rewards to the founders and investors.
Flexibility: Startups often have a lean organizational structure, allowing for more flexibility in how work is done. This can lead to a more agile and adaptable business.
Cons:
High failure rate: According to some estimates, up to 90% of startups fail. This is due to various factors, such as lack of funding, inadequate business planning, or market demand for the product.
Financial risk: Starting a startup requires a significant investment, and there is no guarantee of success. Founders may need to invest their own money or seek external funding sources, such as angel investors or venture capitalists.
Uncertainty: Startups often face uncertainty in their early stages, including uncertainty around market demand, product-market fit, and competition. This can make it challenging to plan and make decisions.
Work-life balance: Founders of startups often work long hours and sacrifice work-life balance to get their business off the ground. This can lead to burnout and impact mental and physical health.