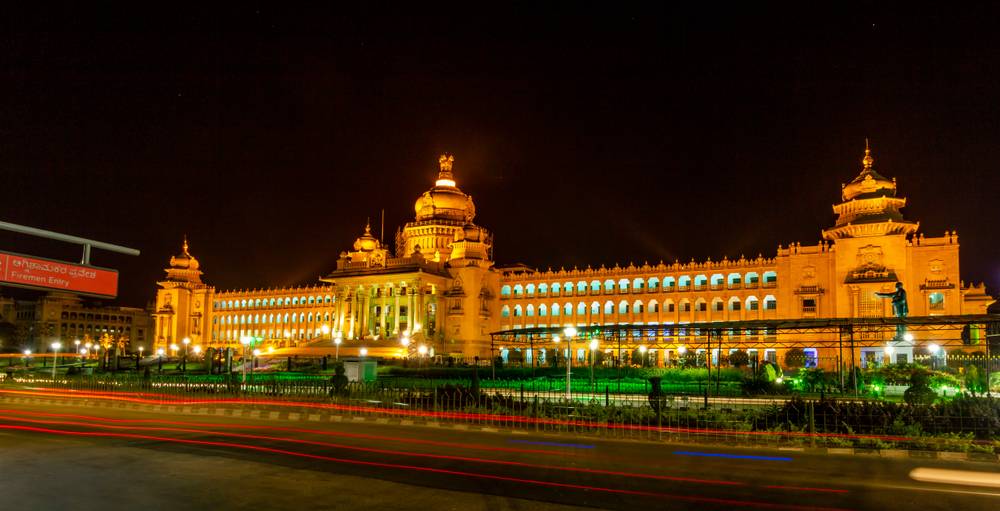 Nadakacheri – Caste Certificate in Karnataka
Nadakacheri – Caste Certificate in Karnataka
The Atalji Janasnehi Kendra Project that has been launched by the Government of Karnataka. The main objective of the project is to provide various services to the citizens through the Nadakacheri online portal. Nadakacheri portal provides various services to the citizens like caste certificate, income certificate, land documents, agriculture documents and various Social Security Pensions. In this article, we look at the procedure for obtaining caste certificate through the Nadakacheri portal.
Purpose of Caste Certificate
A caste certificate is proof that an individual is belonging to a particular caste. In Karnataka, a person belonging to Scheduled Castes/Scheduled Tribes and other Backward Classes of citizens can claim for the reservations at 15% and 3% respectively. In order to support the claim and to avail jobs under various reservations, the applicant must have the caste certificates issued by the component authority.
Eligibility Criteria
Any citizen can apply for the Caste Certificate if he or she falls under the OBC, MBC, SC, ST communities.
Documents Required for Caste Certificate
An application Form
Copy of Ration Card / Copy of Voter Card / Name in the Voter List (one of them)
A report regarding caste Patwari / Sarpanch
Income report
Residence Proof
Caste / religion report
In case of Women caste certificate before marriage
Steps to Apply Online
The user must visit the official website of Nadakacheri using this link www.nadakacheri.karnataka.gov.in to apply for the Caste Certificate online.
Step 1: Click on the Apply Online option in the portal.
Step 2: The Log-in page will appear and then enter the registered Mobile number.
Step 3: Click on Proceed button to enter Nadakacheri home page.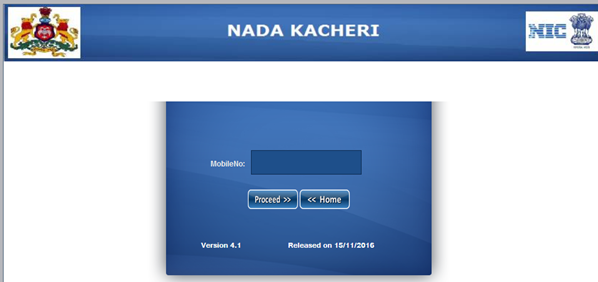 Step 4: Select the New Request option in the menu bar and click on the Caste Certificates.
Step 5: Now enter all the required details and the fields in red are mandatory.
Step 6: Select the mode of delivery and then upload all the required documents.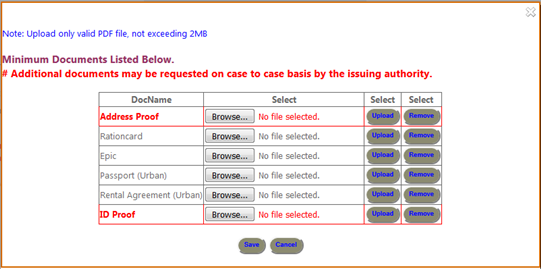 Step 7: Click on 'Save' button, and then an Acknowledgement number is displayed and the same is also sent to the user's mobile.
Step 8: Click on the OK button.
Step 9: Now click on 'Online Payment' option to pay the application fees.
Step 10: Select the mode of payment and click the make payment option after filling the card details.
Step 11: Now the Caste certificate will be received as per the issuing date from the concerned authority.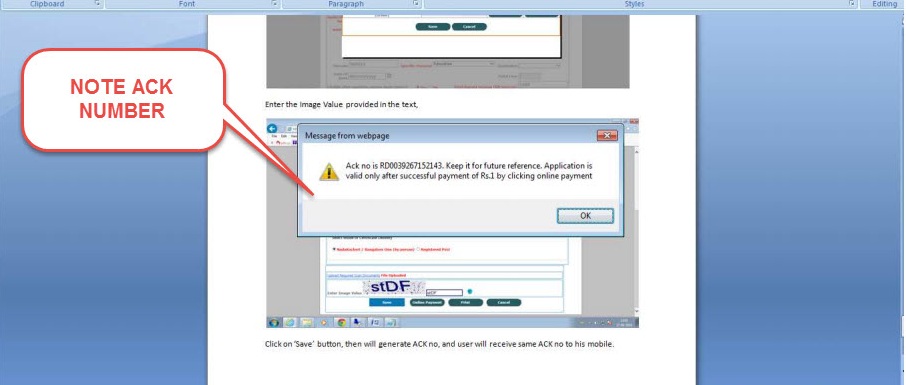 The final certificate will be provided on Nadakacheri after successful payment.
Fees
The fees for issuing the Caste Certificate through Nadakacheri is Rs.15 per certificate.
Validity
Caste certificates are valid for lifetime. There is no expiry date.
Process to Download Caste Certificate
You can follow the steps below to download and print caste certificate:
Click on the first option under the important link in the portal.
Now enter your Acknowledgement Number.
Click on show certificate.
Then your certificate will appear on the screen.
Click on "Print or Download certificate".