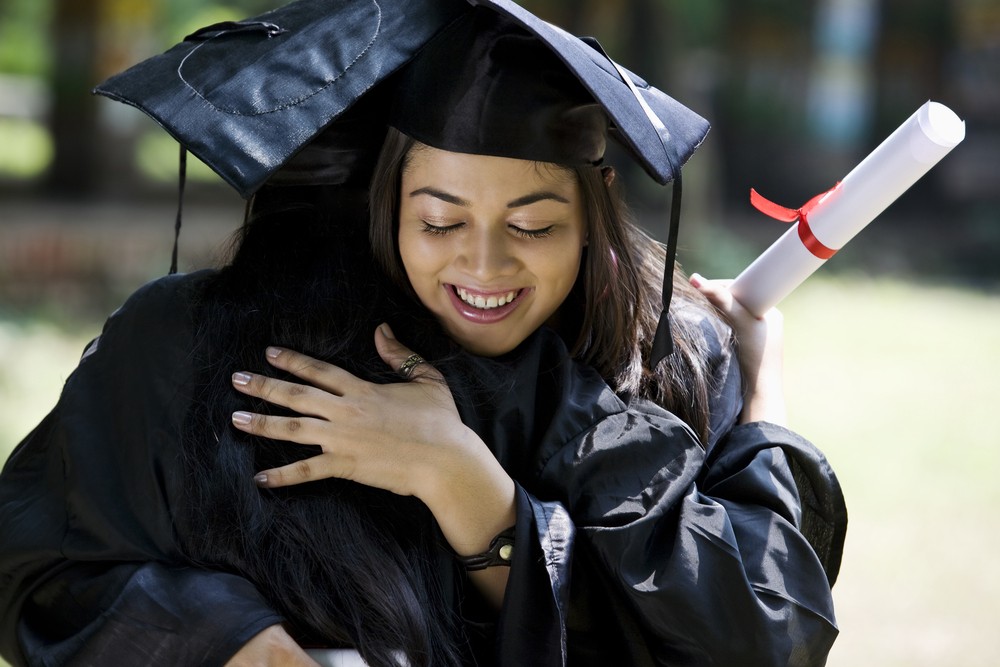 Kanyashree Prakalpa – West Bengal Girl Child Welfare Scheme
Home
»
Learn » State Governments » Kanyashree Prakalpa – West Bengal Girl Child Welfare Scheme
Kanyashree Prakalpa Scheme
Kanyashree Prakalpa Scheme was introduced by the Department of Women Development and Social Welfare, Government of West Bengal. The United Nations has awarded the West Bengal the first place for public service on account of the Kanyashree Prakalpa scheme. The key objective of Kanyashree Prakalpa is to improve the status of girl child in the state by incentivizing schooling of all teenage girls and preventing their early marriages. In this article, we look at the Kanyashree Prakalpa scheme in detail.
Objectives of the Kanyashree Prakalpa Scheme
The objective of the Kanyashree Prakalpa Scheme are as follows:
To provide financial help to the girls from disadvantaged families to pursue higher studies

To reduce dropouts, especially amongst girls from low-income families, who are not under any other scholarship

To prevent child marriage in West Bengal by increasing the enrolment of girls in secondary education, vocational or sports training

To encourage the delay of marriages for girls until they reach the age of 18

To help students to continue their education for a long time
Kanyashree Prakalpa Scheme Scholarship
The Kanyashree Prakalpa scheme has two benefit components.
Annual Scholarship
Annual scholarship to be paid to the girls from the age of 13 to 18, for every year. It helps to ensure that the girls remain in school and unmarried at the time.
On-time Grant
Under the Kanyashree Prakalpa Scheme, the one-time grant will be paid to girls between the age of 18 and 19. 
Kanyashree Prakalpa Scholarship
Scholarship Amount for Kanyashree Prakalpa is as below:
| | | |
| --- | --- | --- |
| Sl.No | Kanyashree Scholarship | Scholarship Amount |
| 1 | Annual scholarship – K1 | Rs. 500 |
| 2 | One‐Time Grant – K2 | Rs. 25,000 |
Eligibility Criteria for Annual scholarship (K1 Level)
The eligibility criteria to get Annual Scholarship under the Kanyashree Prakalpa Scheme are below for reference:
Students between 13 and 17 years (before turning 18 years) of age are eligible to get Kanyashree Prakalpa Annual scholarship

Applicant should be unmarried

Students enrolled in classes VIII‐XII in Government recognised regular or equivalent school, equivalent vocational or any other technical training courses are eligible for this scholarship

Students family income should be less than or equal to Rs. 1,20,000 per annum only eligible to apply

Family income conditionality to be varied if anyone of the following conditions is true:

Applicant girl is physically disabled

Student's parents (both father and mother) are deceased

The applicant's daughter or ward is already a recipient of the scholarship and applying for a renewal of the benefit
Eligibility Criteria for One Time Grant (K2 Level)
The eligibility criteria for a one-time grant under the Kanyashree Prakalpa Scheme are below for reference:
A girl whose age is between 18 to 19 years (after turning 18 years and before turn 19) can apply for this

An unmarried girl on attaining the age of 18 only is eligible

If a girl is enrolled and regularly attending an Institution of Higher Education  or Training is eligible for a one-time grant

To apply for these scholarships, the family income of the students should be less than or equal to Rs. 1,20,000 per annum

As stated above, the family income condition can be varied for physically disabled girls and deceased parents
Documents Required
Below mentioned documents are necessary at the time of application:
Age proof document – a copy of the birth certificate

A statement of declaration of being unmarried

Certificate of enrolment and attendance by Head of Institution of Education or Training

Copy of certificate of disability (for disabled girls)

Photocopy of bank passbook
Kanyashree Prakalpa Scheme Application Procedure
Eligible students can apply for Kanyashree Prakalpa Scheme by following method. Before applying for Kanyashree Prakalpa, eligible girls should open a bank account in their name.
Step 1: Eligible girl student has to collect the application form from the respective educational institution.
Step 2: Fill the following details to get the scholarship
Personal Details

Address

Educational Institution Address
Step 3: The applicant should sign on the application form and also get their parent's signature. Apply along with documents to the respective educational institution.
Step 4: Head of Department will verify the details furnished by the students and put an official stamp.
Step 5: Obtain acknowledgement slip and keep application number for future reference.
Step 6: After the successful submission of the application form, all details will be uploaded on the official webpage of Kanyashree.
Check Status of Kanyashree Prakalpa Application
To get the status of Kanyashree Prakalpa application, follow the below-mentioned steps:
Step 1: Visit the home page of the Kanyashree Prakalpa web portal.
Step 2: Click on Track Application option from the main page.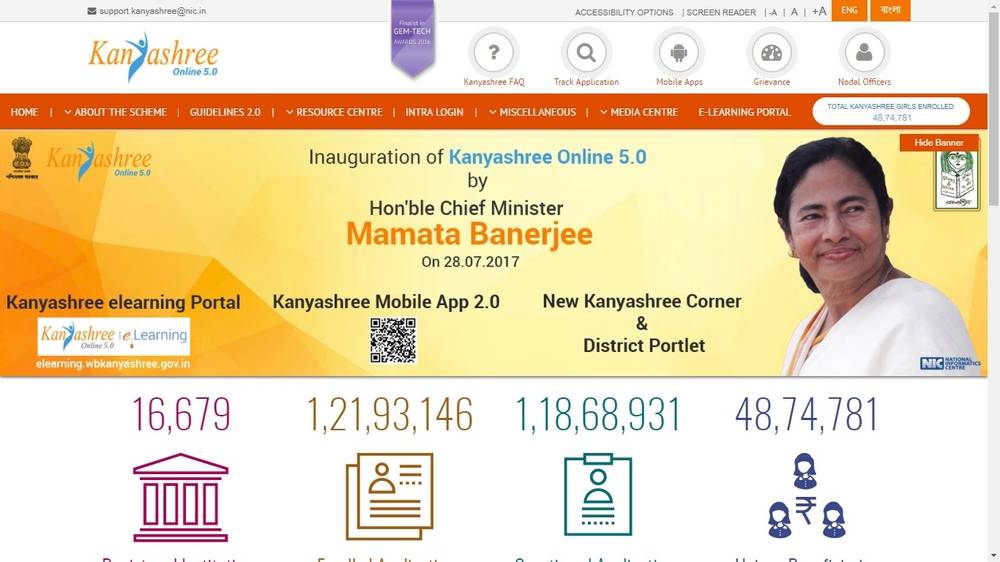 Step 3: Select the year and type of the scheme from the drop-down menu.
Step 4: Enter the date of birth and Application ID and captcha image.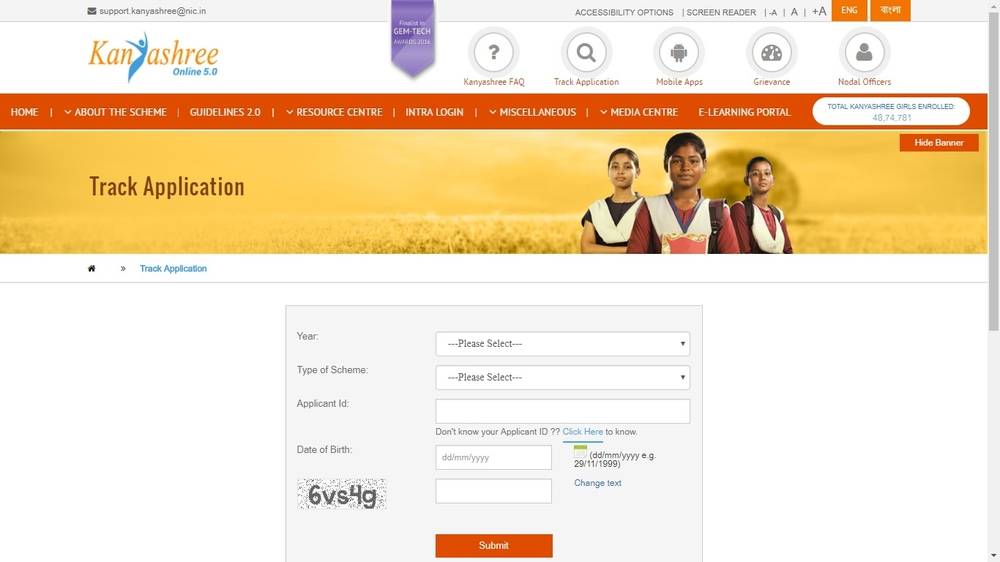 Step 5: Click on submit
It will display the status of the application.
Payment Mode
The Annual scholarship or one-time grant will be paid to the beneficiaries by way of fund transfer through a bank account. After the approval of the application, the applicant will receive help in the opening and operating a bank account by the banking partner. The applicant can open the bank account in any of the Scheduled Bank as per the Second Schedule of Reserve bank of India Act.
Renewal of Annual Scholarship
The procedures for applications of renewal scholarships will be the same as for new applications. All documents except income certificate are to be provided for renewal. All documents and application will be scrutinized and verified as directed above.  
Kanyashree K3 Prakalpa
On July 28th, 2017 the Honourable Chief Minister of West Bengal announced that Kanyashree K3 for girl students currently studying at any University. This K3 scholarship will help the girl students to pursue her higher studies.
Eligibility Criteria for K3
Students registered for K2 scheme are only eligible for K3 scheme

To apply the Kanyashree K3 scheme, students have to pass an Undergraduate degree with at least 45% marks and took admission on any Postgraduate course under any University

There is no maximum age limit to apply for Kanyashree K3 Prakalpa
K3 – Scholarship Amount
K3 Scholarship for science stream students is Rs. 2,500 per month and for arts stream students will get Rs. 2,000 per month.
Post by Renu Suresh
Renu is experience content writer specialised in compliances and company rules.