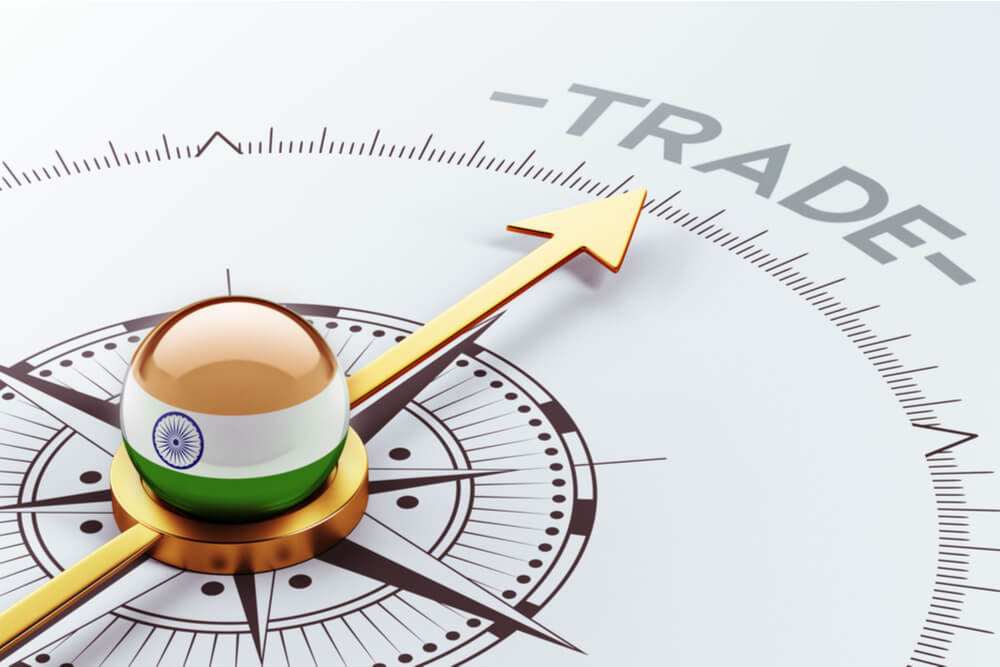 Federation of Indian Export Organizations (FIEO)
Home
»
Learn » Import - Export » Federation of Indian Export Organizations (FIEO)
Federation of Indian Export Organizations (FIEO)
The Ministry of Commerce, Government of India, has introduced the Federation of Indian Export Organisations (FIEO) to promote India's exports; it is an apex body of Indian export promotion organizations. The council, which is headquartered in New Delhi, represents the Indian entrepreneur's spirit of enterprise in the global market. In this article, we will look at the Federation of Indian Export Organizations (FIEO) in detail.
Objective of FIEO
The primary purpose of the FIEO is to help members in promoting the business internationally and worked proactively in taking up the problems and difficulties of exporters with the concerned agencies for the early resolution.
Service of FIEO
Export Promotion Activities of the Federation of Indian Export Organisations (FIEO)is as follows
FIEO offers a weekly e-bulletin to keep the traders posted with the global developments affecting international trade as well as the country's foreign trade-related information.
Online Free Service available on Indian Trade Portal, it is a knowledge platform for MFN Tariffs, Preferential Tariffs, SPS/TBT, and Rules of Origin of 65 countries, Import statistics of 87 countries and India's contribution in the imports.
The council has two more chat services on the FIEO website to clarify the queries on Corporate Legal Affairs, Arbitration, International Agreement, Technology Transfer, Patents, Trade Marks, Brand Management, Copyright, and related topics and to clarify the queries on quality standards.
Press clippings on issues related to international trade are available on FIEO's website.
FIEO had started FOREX Services which includes Spot rates, Forward rates, Forward Calculator, FOREX Matrix, Pivot Points, LIBOR Rate, Historical Data, Currency Source, and Chart
FIEO Membership Registration
The Indian Foreign Trade Policy and Memorandum and Articles of Association of FIEO are governing the FIEO's membership registration rules. As per the Foreign Trade Policy, an exporter needs to get a Registration-cum-Membership Certificate (RCMC) for availing various benefits under the Policy.
Eligibility for FIEO Membership Registration
Merchant Exporter, Manufacturer Exporter, Merchant-cum-Manufacturer Exporter, or Service Provider can register with the FIEO to obtain the RCMC.
In case an export product is not covered in any Export Promotion Council or Commodity Board RCMC in respect thereof is to get from FIEO.
In the case of multi-product exporters, not registered with any Export Promotion Council, where the mainline of business is yet to be settled, the exporter has to obtain RCMC from the Federation of Indian Exporters Organization (FIEO).
FIEO is the registering authority for Service exporters other than 14 services, listed in the Handbook of Procedures
FIEO Membership Benefits
The following are the advantages of enrolling with the Federation of Indian Export Organizations (FIEO):
RCMC: FIEO issues Registration-cum-membership certificate (RCMC) to status holders as well as non-status holders (under Multiple Product Category), which can use to obtain benefits under the Foreign Trade Policy.
MAI Grant: FIEO disburses Market Access Initiative Scheme grant to eligible members participating in exhibitions, trade fairs, and delegation abroad and also provides booths at a subsidized cost to its members in overseas exhibitions. FIEO participates in around 50 well-renowned exhibitions in a year world over.
B2B Meetings: FIEO organizes a meeting of its members with the incoming delegations from other countries from time to time.
Hosting on FIEO website: FIEO provides its members with the opportunity of uploading product pictures on the official website of FIEO at free of cost. FIEO member can also host their profile on the FIEO website, which is searchable.
FIEO Search Engine: FIEO website has a search engine where buyers can search for exporters from India dealing in different products. Names of only FIEO members are displayed, and buyers have the option to contact member exporters directly.
FIEO search engine is also available on many Indian Missions' website. The coverage will increase more in the coming time.
FIEO provides the platform to members to discuss issues with various authorities like excise, customs, DGFT, etc. Regular meetings are organized with the decision-makers to solve the exporters' problems.
FIEO CO: The council issues Certificate of Origin to members and issues Visa Recommendation Letters to members to facilitate their overseas travel.
Click here to read on Merchandise Exports from India Scheme (MEIS)
FIEO Membership Registration Fee
| | | |
| --- | --- | --- |
| Sl.No | Exporter Type | Registration Fee |
| 1 | Individual Exporter | Rs. 6,250 |
| 2 | Multi-Products Group | Rs. 6,250 |
| 3 | Multi-Product Group (Premier) | Rs.7000 |
| 4 | Service Providers | Rs.6250 |
| 5 | FTZ units/EOUs | Rs. 9,375/- |
| | One Star Export House | Rs. 9,375/- |
| 7 | Two Star Export House | Rs.12,500/- |
| 8 | Three Star Export House | Rs.25,000/- |
| 9 | Four Star Export House | Rs.50,000/- |
| 10 | Five Star Export House | Rs.93,750/- |
| 11 |  State Export Organization | Rs. 6,250/- |
Note: The above fees are exclusive of 18% GST, and the Companies with export turnover equal to or more than Rs 5.00 Cr will have to Register as Multi-Product Group (Premier)
Discount for Membership Fee
The FIEO members are entitled to a 10% discount if the membership fee is paid for five years and a 5% discount if the membership fee is paid for three years in advance. It will, however, be subject to the continuation of the status in the case of Status Holders.
Fee for FOREX Services
FOREX Services available at (Intraday/ Daily / Weekly / Monthly / Half Yearly / Yearly) at 10.30 am, Monday to Friday (except Gazetted Holidays) at Rs. 3000/- per annum for FIEO members and Rs. 4000/- per annum for non-members
Documents for FIEO Membership Registration
The following documents need to enclose with the application form to obtain the FIEO Membership Registration:
A self-certified copy of the Import Export (IE) Code Number issued by the licensing authority concerned
A Cheque/Pay Order/Demand Draft favouring Federation of Indian Export Organisations towards Annual Membership Subscription payable.
Letter of Authority on the letterhead of the organization
Self-certified copy of the SSI Registration Certificate/Industrial Licence/IEM/
A self-certified copy of One Star Export Houses, Two Star Export House, Four Star Export House, Three Star Export House, and Five Star Export House Certificate
ID proof of Director(s) / Partner(s)/ Proprietor(s) (Adhaar/ Driving Licence/ Voter ID Card/ Passport)
GSTIN
Export Turnover country-wise/commodity-wise for the past three financial years
Statement of foreign exchange earning for the past three financial years-For Service Provide
Application Procedure
To become the registered member of FIEO and to procure RCMC from the council, the applicant needs to follow the procedure explained below:
An exporter desiring to obtain an RCMC from FIEO has to declare his main line of business in the application form. The format of the application is as follows:
NEW MEMBERSHIPFORM1

After completing the details, the application form along with the supporting documents need to send to the regional office of the FIEO in the following address:
The Director-General and CEO
Federation of Indian Export Organisations
Niryat Bhawan, Rao Tula Ram Marg
Opposite. Army Hospital Research and Referral
New Delhi – 110057
After checking the details, FIEO will send the RCMC to the contact person's address provided in the application form.
Click here to start a One Person Company, Private Limited Company or Limited Liability Partnership Company
Post by Renu Suresh
Renu is experience content writer specialised in compliances and company rules.