IndiaFilings
»
Learn » Trademark »
Brand Registration in India
Process for Brand Registration in India
The internet has connected the entire world and opened up new markets for businesses. Businesses are no longer constrained by geography and are able to quickly access new markets across the world. The rapid expansion of businesses into newer markets, coupled with increasing advertising cost has necessitated brand name protection. In this article, we look at the process for brand name protection and brand registration in India.
Brand Registration
A brand could be a business name, domain name, product name, slogan, logo, term, design or other feature that distinguishes a product or service from an entity from those of others. Branding is a must for all businesses that are into manufacturing of products or providing of services. Brand registration in India involves multiple processes such as domain registration, business name registration, trademark registration and copyright registration, as follows:
Domain Registration
Branding exercise starts from domain registration, as more and more people search online for businesses, products and services. Online presence has become a must for all businesses and it is important to lock-in the required domain name for the business, that is synonymous with the brand name. Domain name registration is the first step in brand name protection or brand registration, as it is both cheap and instantaneous. Therefore, it is important to first register the domain which will relate to the brand registration.
Most popular domain names ending with .com or .net have already been registered, so a business may have to settle for a domain ending with .in or .co.in or other similar extensions. Domain name availability can be searched through Google Domains or GoDaddy.
Business Registration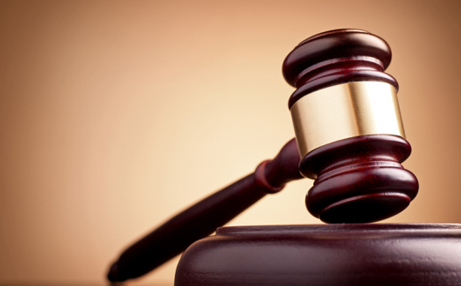 For startups setting up a new business, the branding exercise starts from the selection of business name. Business name is legal name of the entity, reflected on the bank account of the business, tax registration, legal documents, employment contracts, etc., Business name doesn't have to match the brand name or website of the business. However, it is nice to have a business name that is similar to the domain and brand name. An example of a business name that matches the brand name would be Makemytrip; wherein, the brand name Makemytrip matches the company name – Makemytrip Limited. An example of a business name that doesn't match the company name would be HealthKart; wherein, the brand name is Healthkart and the company name is Aquamarine Healthcare Private Limited.
Once the brand name has been decided, the Entrepreneur can use the Ministry of Corporate Affairs' Company or LLP Name Check facility to search for available names. It is important to remember that the Ministry of Corporate Affairs does not approve any proposed business name that is: similar or identical to that of an existing company or LLP or trademark. You can read the article on Company and LLP Naming Guidelines to know more about company or LLP naming procedure. You can find more information about Private Limited Company Registration or LLP registration on IndiaFilings.com.
Trademark Registration
Trademark registration is the only registration that can afford absolute brand name protection. Trademark can be used to protect the brand name, business name, slogan, logo, design and more. Therefore, businesses planning to invest significantly in branding or brand promotion must definitely obtain trademark registration. Application for trademark registration must be filed under one or more of the trademark classes that relate to the goods or services to be sold by the business. The article on how to do a trademark search in India provides detailed information on performing a trademark search in India. To know more about trademark statuses mentioned in a trademark search, refer to the article on "Understanding Trademark Status".
Once a trademark application is filed with the Trademark Registrar, the TM symbol can be placed next to the trademark. Trademark registration is however a long process that could take more than 1 year. Therefore, application for trademark registration must be made as soon as possible, and the trademark application must be tracked until the trademark is registered. Once the trademark is registered, the ® symbol can be placed next to the brand to put others on notice that the brand is a registered trademark. Trademark registration is one of the most important part of a brand registration in India. To file a trademark registration application, visit IndiaFilings.com.
Copyright Registration
Copyright registration and protection is afforded for literary, dramatic, musical and artistic works and producers of cinematograph films and sound recordings. If the brand has a unique logo with artistic characteristics, then the logo of the business can be copyrighted to obtain additional brand registration, under the law. Logos that are not very unique or have no artistic characteristics usually cannot be copyrighted. An example of a copyrightable logo is the logo of Starbucks Coffee, which has unique and artistic characteristics.
Application for copyright of logo must be made to the Copyright Office in the prescribed format. Copyright registration is typically faster than trademark registration. Therefore, businesses that require quick brand registration can apply for a copyright registration in addition to the trademark registration. To know more copyright or obtain copyright registration in India, visit IndiaFilings.com.