IndiaFilings
»
Learn » One Person Company »
What is OPC?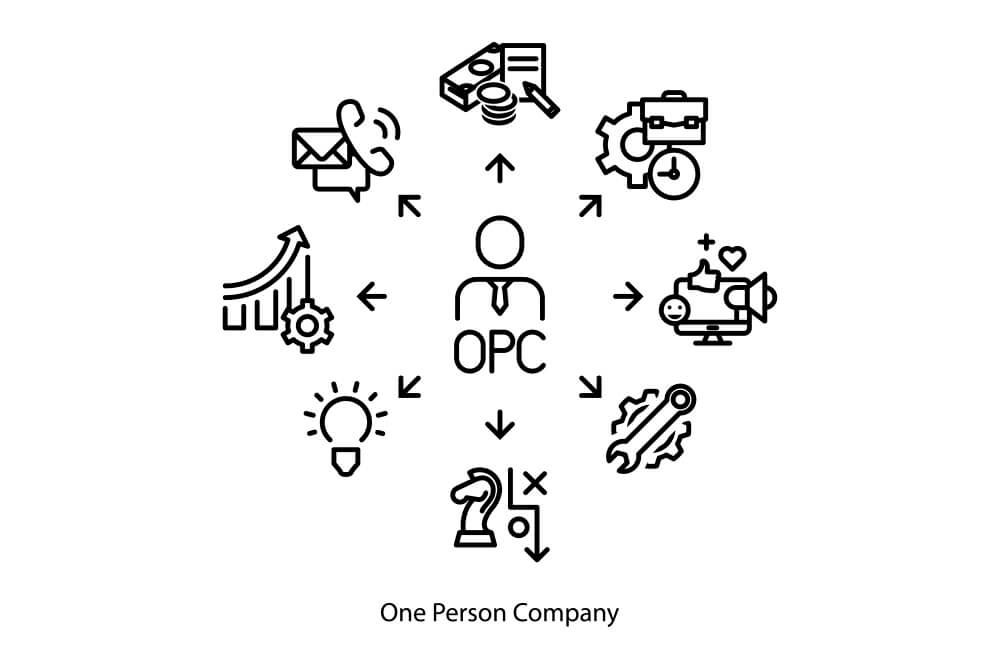 What is OPC?
One Person Company (OPC) in India is a concept introduced under the Companies Act 2013. It allows a single individual to incorporate a company and enjoy the benefits of both a sole proprietorship and a company. This concept was available after the enforcement of the Companies Act 2013.
One Person Company's primary objective was to promote entrepreneurship and the corporatisation of MSMEs. It offers all the advantages of a Private Limited Company, including perpetual succession, being a separate legal entity, and shielding personal assets from the liabilities of the firm.
Benefits of OPC
One Person Company, is a type of business structure that has become increasingly popular in India over the past few years. This type of company is ideal for entrepreneurs looking to start a business but need more resources or time to manage a full-fledged business. A One Person Company offers numerous benefits to entrepreneurs and small business owners in India, making them a viable option for starting a business.
Limited Liability: One of the critical advantages of A One Person Company is the limited liability it provides to its owner. Since only a single shareholder owns the company, they are the only ones liable for its debts and losses. This helps protect the owner's personal assets from any claims or lawsuits from the business.
Low Setup Costs: A One Person Company requires minimal setup costs compared to other companies. This makes it easier for small business owners and entrepreneurs to get started with their businesses without having to invest large amounts of money.
Easier Compliance: A One Person Company is subject to fewer regulatory requirements than other types of companies, making it easier to comply with the relevant laws.
Characteristics of OPC
Only a natural person who is an Indian citizen and a resident of India is qualified to incorporate a one-person business and to be nominated as the business's sole member.
OPCs are distinct from other business entities in that the sole member of the firm must designate a nominee when the entity is registered. No one is allowed to incorporate more than one One Person Company or join more than one of these companies as a candidate.
No minor may possess shares with beneficial interests or become a member or nominee of the company.
The company cannot be incorporated or changed into a company per Section 8 of the Act.
The company is prohibited from engaging in non-banking financial investment operations, such as purchasing corporate securities.
The company is prohibited from unilaterally altering its corporate structure till two years have passed since incorporation. Except when the company's paid-up capital increases by more than 50 lakh rupees or its average annual turnover over the relevant period surpasses two crore rupees.
When a natural person who is already a member of one OPC joins another by virtue of being a nominee in the said company within one hundred and eighty days, he is required to resign from either of the OPCs.
Anywhere a firm's name is printed, attached, or engraved, the words "One Person Company" must be placed in brackets beneath the company name.
Overall, an One Person Company is an attractive option for entrepreneurs in India. It offers numerous benefits, including easy setup and management, protection from personal liability, tax savings and access to capital. If you're an entrepreneur looking to start a business in India, a One Person Company may be the right choice.