IndiaFilings
»
Learn » Business Registration »
How can I get a business license in India?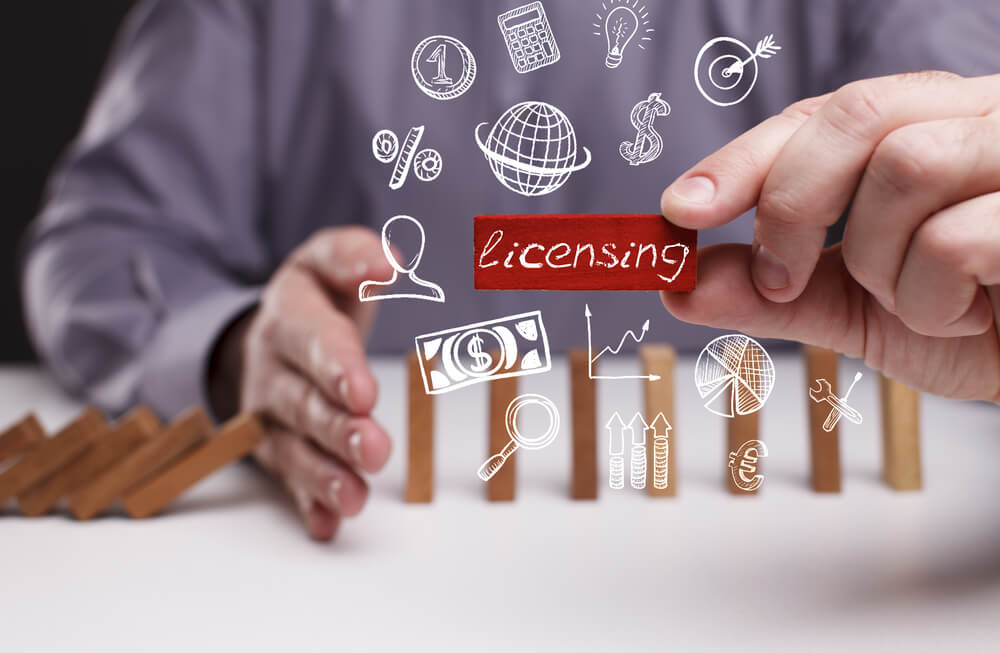 How can I get a business license in India?
Starting a business in India requires obtaining the necessary licenses and permits. The specific licenses and permits required will depend on the nature of your business and its location. This article will discuss the eligibility criteria for obtaining a business license in India. We will also provide an overview of the common types of licenses and permits required for businesses in India. How can I get a business license in India? Should be answered by the end of this article.
Importance of Obtaining a Business License  
In India, businesses must obtain various licenses and permits to operate legally. Here are some reasons why business licenses and permits are necessary for India:
Compliance with laws and regulations

Protection of public health and safety

Environmental protection

Tax compliance

Legal protection

Building trust with customers
Eligibility to Apply for a Business License in India
The eligibility criteria to apply for a business license in India vary depending on the type of business license or permit you to require.
Age: The applicant must be at least 18 years old
Legal status: You should have a legally recognized business entity 
Citizenship or residency: The applicant should be an Indian citizen or a foreign national with a valid visa to apply for a business license in India
Educational Qualification: Some business licenses require a specific educational qualification. 
Experience: Some business licenses require the applicant to have prior experience in the relevant field

Financial stability: Some business licenses require the applicant to demonstrate financial stability. 
List of Business Licenses in India
Some of the common types of business licenses that are required in India are as follows:
Company Registration
Company registration is the first and foremost requirement for a new business entity in India. The company registration is based on the business structure and the partners involved. Types of company registration that exist in India are as follows:
Public Limited Company (PLC)
GST Registration
Every business with an annual turnover of over Rs. 40 lakhs (or Rs. 20 lakhs for certain states) must register for GST.
Trade License
A trade license is required for businesses that involve trade or commerce, such as shops, restaurants, and other establishments.
FSSAI License
India's Food Safety and Standards Authority issues FSSAI licenses to food businesses, including manufacturers, distributors, and retailers.
MSME Registration – Udyam Registration
Micro, Small, and Medium Enterprises (MSMEs) can obtain registration under the MSME Act to avail of various benefits and subsidies.
Pollution Control Board License
Businesses that impact the environment, such as manufacturing units and waste management facilities, require a license from the Pollution Control Board.
Shops and Establishment License
All businesses with a physical establishment, such as shops, offices, and other commercial establishments, must register under the respective state Shops and Establishment Act.
Professional Tax Registration
Businesses with employees in certain states must obtain professional tax registration and pay professional tax.
Drug License
Businesses involved in the manufacturing, selling, or distributing of drugs and medicines require a license from the Drug Control Department.
Import-Export Code (IEC)
Businesses importing or exporting goods require an IEC from the Directorate General of Foreign Trade.
Gumastha Registration
To start a new business in Maharashtra, the entrepreneur must obtain Gumastha License.
Other Registrations and Licenses
Certain businesses that deal with or provide financial services, insurance, defense-related services, broadcasting services, and so on would require regulatory permission from agencies like the Reserve Bank of India, IRDAI, etc.
Note: The licenses and permits required for a business may vary depending on the nature of the company and the state in which it operates.
How can I get a business license in India?
The procedure to obtain a business license is dependent on the type of the business, its location, its size, and its nature. To find out what type of business license and permits in India is necessary, contact IndiaFilings Advisor and get advice on securing a correct business license.
Getting expert advice on obtaining a business license will help determine whether or not you need that particular business license. It would also save time and ensure everything is correct while obtaining a company license.