IndiaFilings
»
Learn » Proprietorship »
What are the types of proprietorship?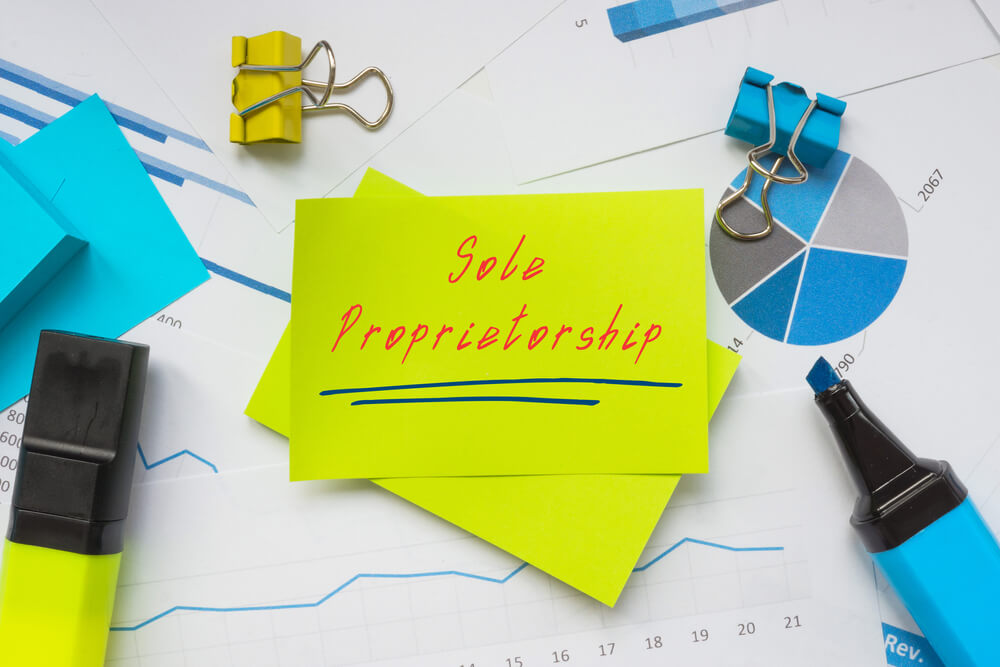 What are the types of proprietorship?
In India, proprietorship registration is a popular business organization owned and managed by a single individual. It is the simplest and most common type of business structure, ideal for small businesses and startups. The proprietorship business has several benefits, including easy set-up, low costs, and complete control over business operations. There are primarily three types of proprietorship firm Sole Proprietorship, Partnership, Proprietorship, One Person Company (OPC).
Types of proprietorship
There are primarily four types of proprietorship in India, which are as follows:
Sole Proprietorship
One Person Company (OPC)
Registered Proprietorship
Unregistered Proprietorship
Sole Proprietorship
A sole proprietorship is a business structure in which a single individual owns and manages the business. The proprietor is responsible for all the business's debts and liabilities and enjoys all the profits earned by the business. In India, a sole proprietorship does not require registration, but the proprietor must obtain the necessary licenses and permits to run the business legally. The proprietor must file income tax returns under their name and pay taxes accordingly.
One Person Company (OPC)
An OPC is a relatively new concept in India, introduced under the Companies Act 2013. It allows a single person to start and operate a limited liability company. The OPC structure provides the benefits of a limited liability company, and the proprietor has complete control over the company's operations. The proprietor must nominate a nominee to take over the business in case of death or incapacitation. In India, an OPC must be registered with the Registrar of Companies, and the proprietor must file income tax returns separately.
Registered Proprietorship
A registered proprietorship is a type where the proprietor has obtained a registration certificate from the Registrar of Firms. It provides legal recognition to the business and helps obtain various licenses and permits. It also helps in opening bank accounts and obtaining loans. The registered proprietorship has several advantages, such as legal recognition, easy credit access, and better market credibility.
Unregistered Proprietorship
An unregistered proprietorship is a type where the proprietor does not obtain a registration certificate from the Registrar of Firms. Therefore, the business is not recognized as a separate legal entity, and the proprietor is personally liable for all the debts and obligations of the firm. In an unregistered proprietorship, there are no legal formalities or compliance requirements, making it easy to set up and operate. However, it has certain limitations, such as lack of legal recognition, difficulty obtaining bank loans, and limited ability to raise funds.
Conclusion
Each type of proprietorship in India has its advantages and disadvantages. The proprietor must choose the right business structure based on their requirements, objectives, and financial capabilities. It is advisable to seek professional advice before selecting a proprietorship type to avoid any legal or financial complications in the future.
IndiaFilings can be a valuable platform for entrepreneurs who want to start a proprietorship business in India. We provide valuable services that help choose the right proprietorship type and ensure that the registration process and post-registration compliance are completed smoothly.