IndiaFilings
»
Learn » News »
MSMESaksham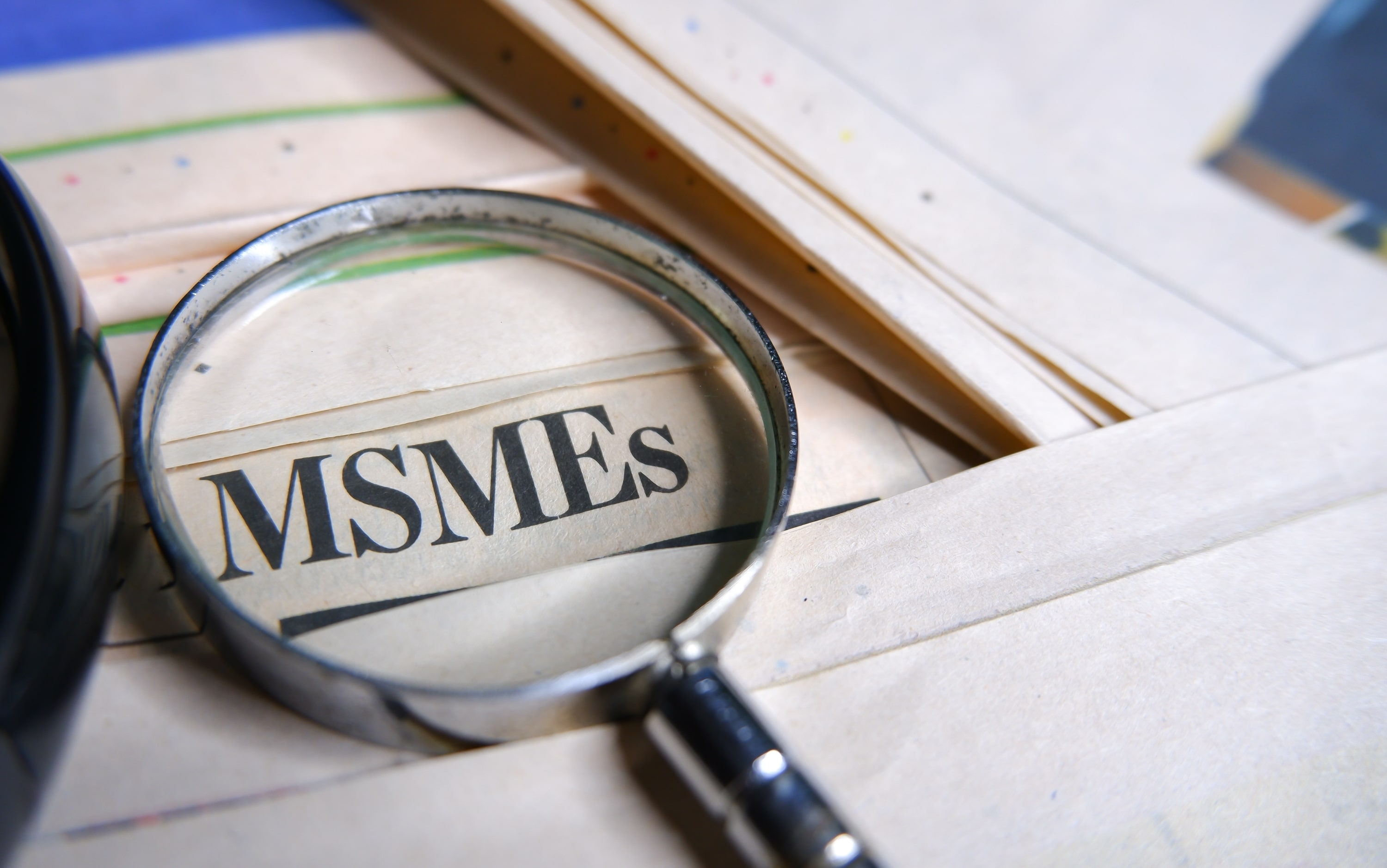 MSMESaksham
Micro, Small and Medium Enterprise sector (MSME) is certainly the growth engine of the developing country like India. Recently, a comprehensive financial education and knowledge platform, named MSMESaksham was launched specifically for MSMEs.
MSMESaksham is developed with a vision to guide MSME in seeking quick and continuous access to finance. Further, it also aims to support MSME in managing its credit obligations.
The present article briefly explains the launching of MSMSaksham portal and also explains the features of the portal.
The institution behind the launching of MSMESaksham-
SIDBI i.e., Small Industries Development Bank of India in association with TransUnion CIBIL i.e., Credit Information Bureau (India) Limited has launched MSMESaksham. A brief overview of both the institution i.e., SIDBI and CIBIL is provided hereunder-
SIDBI – Basically, SIDBI is a principal financial institution for promotion, finance and development of MSME sector.
CIBIL – CIBIL is the leading credit information company which maintains one of the largest sources of credit information globally.
Understanding importance of MSMESaksham portal-
As seen, MSMESaksham portal is launched by SIDBI and CIBIL. Hence it is important to understand the role of both the institution in the portal. MSMESaksham pulls SIDBI widespread network of MSMEs. On the other hand, the portal grabs information and vision from CIBIL. Both the institution credibly helps to create an educational ecosystem that will be helpful in building structural strong MSMEs.
MSMESaksham is a one-point destination to grab following essential information/ knowledge-
MSMEs can access a wealth of helpful financial information as well as tools like Government schemes and interventions.
MSMEs can access to their CIBIL rank as well as CIBIL score.
The portal covers details regarding loan offers from various banks.
Portal is a comprehensive knowledge hub about business insights and learning modules about credit/ creditworthiness.
Features of MSMESaksham portal-
The salient features of MSMESaksham portal are explained hereunder-
The portal can be visited by clicking https://www.msmesaksham.com/index.html.
The portal is made available in two languages i.e., Hindi and English.
The portal is broadly divided into following seven parts/ tabs-

Home,
MSME Knowledge Hub,
MSME Resources,
Get Inspired,
Help Center,
Events, and
About us.

For checking the creditability of MSME, the following features are made available on the Home page of the portal-

Check your CIBIL score,
Check your CIBIL rank,
Check your loan eligibility, and
Apply for a loan.

MSME Knowledge Hub tab contains the following details-

Start Your Business – it contains information like 10 steps to start a small business and 5 ways to boost your business profile. It also contains various informative articles.
Grow Your Business – it contains information like 5 ways to grow a business, the ultimate guide to business loans. It also contains various informative articles like ways to grow your business, 6 things to keep in mind after taking loan etc.
Manage Your Finances – it covers information like 10 ways to manage your business finances effectively, myths about business loan, 10 steps to streamline the business finance etc.
Registering an MSME – here the entire registering process of MSME is briefly explained.

MSME Resources tab covers the following-

Government Schemes – here various schemes of governments like Atmanirbhar Bharat Abhiyaan Economic Package; Mudra loans; Stand-up India etc. is briefly explained.
Business Insights – here by selecting the state, one can access various information like State Rank; Loans; company type etc.
GST – MSME – here detail explanation of GST law is being provided.

Expert speaks and various MSME stories are covered under 'Get Inspires' tab.
'Help Center' tab provides an explanation of CIBIL Rank and CIBIL Score.
Upcoming events and past events are summarized under the 'Events' tab.