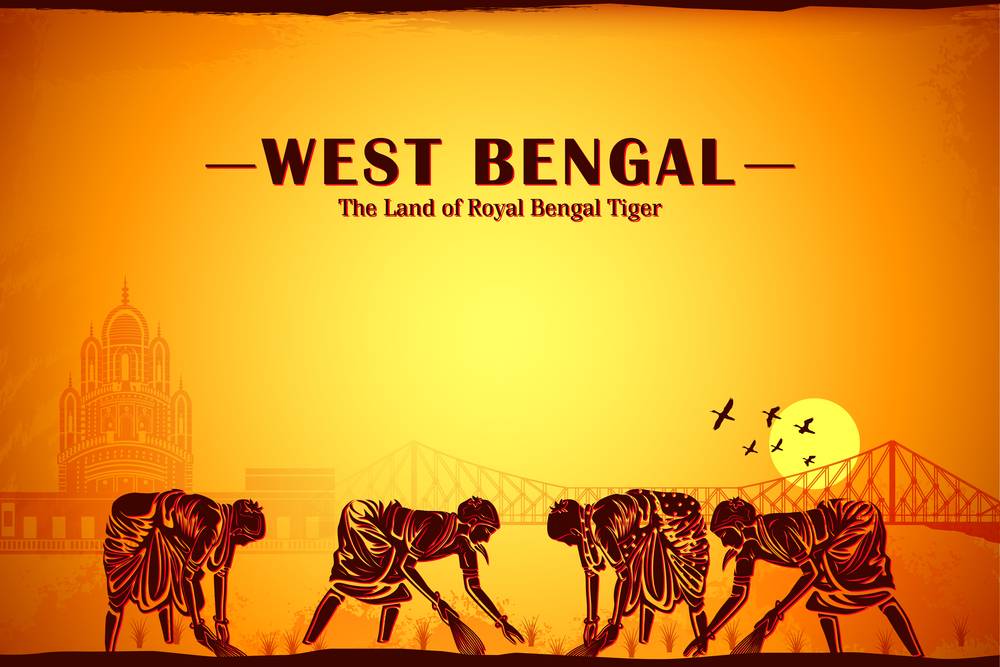 West Bengal Domicile Certificate
Guides » Legal » West Bengal Domicile Certificate
West Bengal Domicile Certificate
Domicile or residence certificate is an important legal document which is used to prove the residency of the person residing in a particular state. In this article, we look at the procedure for obtaining a domicile certificate in the State of West Bengal.
Eligibility Criteria
The following are the eligibility criteria to obtain a domicile certificate from the West Bengal Government:
Any person who is a resident of West Bengal.
Women not initially belonging to the state, but married to a permanent resident of the state.
Documents Required
When applying for a domicile certificate, the following documents has to be submitted along with the application form.
Residential proof of land or rented house (photocopy of land deed/rent receipt copy).
Identity Proof (PAN card, Driving license, Voter card, Ration card, Passport).
Birth Certificate.
Passport size photograph.
Online Application Procedure
You could apply for a domicile certificate by following the procedures specified below:
Step 1: Please login into the official website https://edistrict.wb.gov.in/PACE/login.do of West Bengal Government.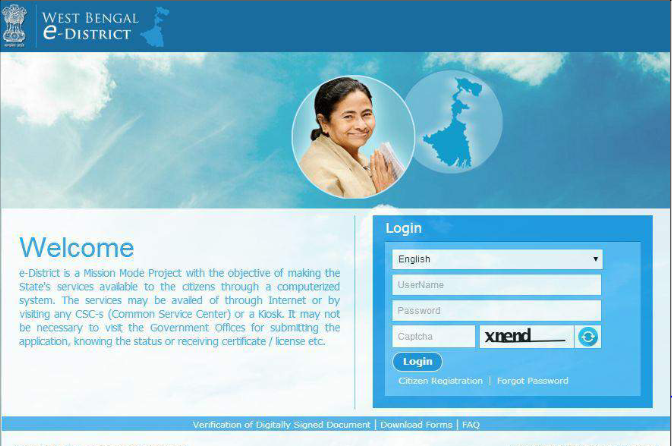 Step 2: Click on the Local residence(Domicile Certificate) option.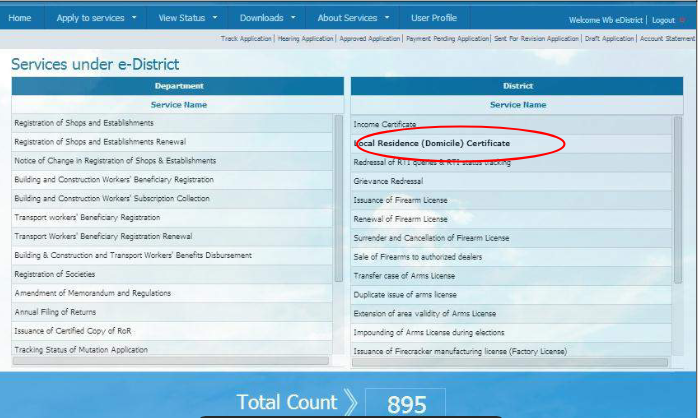 Step 3: Then the instructions and requirements of Domicile certificate will be displayed. Please Select "apply", as shown below .
Step 4: The application for domicile certificate appears on the screen. Fill the required details mentioned in the form.

Step 5: Attach the scanned documents and click on save to submit your application.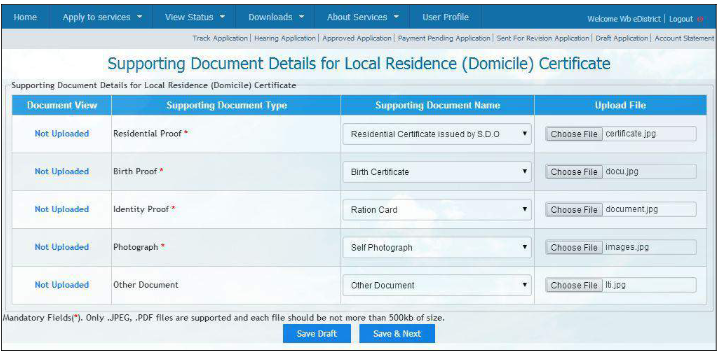 Note: Once the application has been submitted successfully the applicant receives an acknowledgment number to view the status of the application.
Download Domicile Certificate
Follow the steps below to download the domicile certificate:
Step 1: Visit  the website mentioned above to view the status of the application form.
Step 2: Click on approved application in the home page.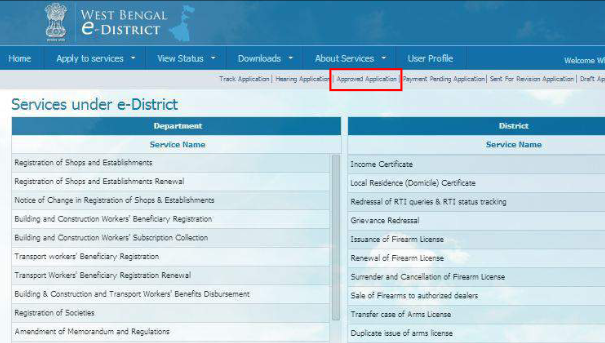 Step 3: Select the service name from the list of approved applications.

Step 4: Click on your specific application by providing your acknowledgement number. You could download your domicile certificate from the next page.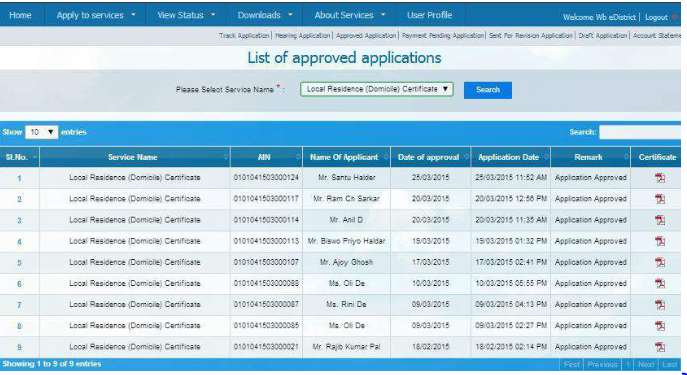 If the domicile certificate is not received by the applicant, then the applicant must visit the respective Tehsil office or Revenue Department office and apply it in person. 
The applicant can apply for domicile certificate without remitting any fee for it. The Certificate will be issued within 7 working days from the date of application. Domicile certificate is valid for a life time, and hence doesn't prompt the need for renewal.
---
Income Tax eFiling
We have made the Income Tax eFiling, simple and easy. File your income tax return online with the dedicated Tax Experts support from IndiaFilings.
---
IndiaFilings.com (ERI ID: ERIA100945) is an Income Tax Department authorised eReturn Intermediary.
---
---