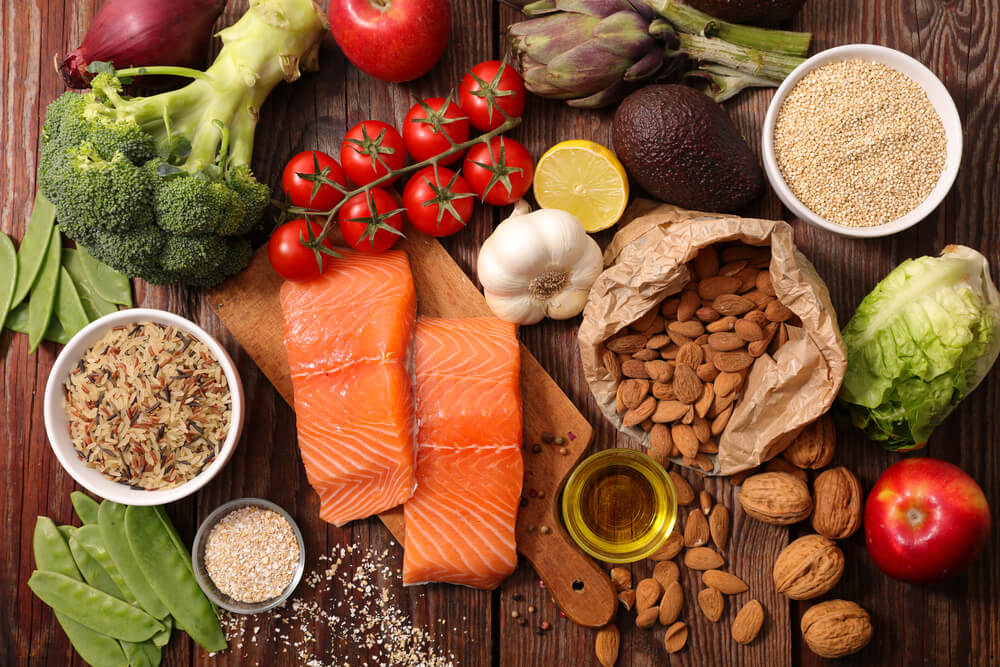 Revised List of Documents Required for FSSAI License
IndiaFilings
»
Learn » FSSAI »
Revised List of Documents Required for FSSAI License
A list of documents required to be submitted when applying for a new FSSAI license and renewal/modification of permit was issued by Food Safety, and Standards Authority of India (FSSAI) vide a Notification dated 19th March 2021. With this Notification, FSSAI has come up with a KoB-wise list of documents to be submitted with the application for a license. The current article briefs the documents required for obtaining FSSAI License.
Log onto www.indiafilings.com to learn more about FSSAI Licensing and the relevant compliances. Our team of FSSAI experts will guide you throughout the process.
Synopsis of Notification
The FSSAI announced that necessary changes have also been made to the Food Safety Compliance System (FoSCoS) online licensing and registration system.

The documents must be self-attested by the authorities' signatory/proprietor before being uploaded on FoSCoS.

The following documents are to be enclosed for the new, conversion, and renewal of FSSAI for a license, and the same is to be submitted to State/Central Licensing Authority.

These documents apply to the following three types of FSSAI/ Food Licence.

FSSAI Basic License

FSSAIState License

FSSAICentral License
Know more about the FSSAI Announces Relaxation to FBO – COVID 19
Revised List of KoB-wise Mandatory Documents
The KoB-wise list of documents is divided into two parts, i.e., Documents for Non-Manufacturing KoBs and Documents for Manufacturing KoBs.
Documents for Non-Manufacturing KoBs
The KoBs wise mandatory documents for Non-Manufacturing KoBs are as follows:
The list of documents for non-manufacturing/processing Kind of Business applicable for all kinds of business:
List of Directors/Partners/Proprietor/Executive members of Society/ Trust with full address and contact details with the nomination of authorized Signatory

Photo ID and address proof issued by Government authority of Proprietor/Partner/Directors /Authorized Signatory

Proof of possession of premises (Sale deed/Rent Agreement/Electricity bill)

Partnership Deed/Self Declaration for Proprietorship/Momendrum and Article of Association towards the constitution of the firm

Copy of Certificate obtained under Coop Act – 1861

Form IX – Nomination of Person
Documents for Manufacturing KoBs
A list of additional specific documents related to the type of food business activity is given here:
| | | |
| --- | --- | --- |
| Sl.No | Type of Food Business | Documents Required |
| 1 | Hotels, Restaurants, Food Vending Establishments, Club/Canteen | Analysis report of water to be as an ingredient in food from a recognized/public health laboratory |
| 2 | Importer | Importer Export Code and Recall Pan |
| 3 | Merchant Exporter | Importer Export Code and Declaration that products meant for export only shall not be exposed for sale and consumption in the domestic market. |
| 4 | Head office/Registered office/e-Commerce | Recall Pan |
| 5 | Transporters | List of Vehicle Registration Numbers |
Documents Required for Manufacturers/Processors
The following documents are applicable for all manufacturing and processing KoBs.
List of Directors, Partners, Proprietor, Executive Members of Society, Trust with full address and contact details with the nomination of authorized Signatory

Photo ID and address of proof issued by the Government authority of the Proprietor, Partner, Directors, and authorized Signatory

Proof of Possession of premises (Sale Deed, Rent Agreement, Electricity Bill)

Partnership Deed, Self Declaration for Proprietorship, Memorandum, and Article of Association towards the constitution of the firm

Copy of certificate obtained under Coop Act-1861

Form IX- Nomination of a person as the FSS Rules, 2008

Blueprint/layout plan of the processing unit showing the dimensions in meters/square meters and operation-wise area location.

Production unit photographs

Name and list of equipment and Machinery along with a number, installed capacity, and horsepower used

Analysis report (Chemical and bacteriological) of water to be used as an ingredient in food from recognized /public health laboratory
Additional Specific Documents for Manufacturing/Processing Activity
Sl.No

Type of Manufacturing/Processing Activity

Documents Required

1

Dairy Processing

Source or procurement plan for milk

2

Meat Processing

Source of Raw Material

NOC from Municipal Corporation /Local body

3

Slaughter House

NOC from Municipal Corporation /Local body

4

Relabellers and Repackers

NOC from Manufactures

5

Nutraceuticals

Product Specification of each product

6

Proprietary Foods

Composition of each product

7

Packaged Drinking Water

Pesticide residues report water to be used as an ingredient

8

Novel Foods

Product Approval from FSSAI HQ for each product
Additional Documents to Manufacturer – Exporters
Import Export Code

A declaration that the product meant for export only shall not be exposed for sale and consumption in the domestic market. Further, the effects (meant for export only) meet the importing country's standards.

Ministry of Commerce Certificate for 100% EOU
Other Documents list irrespective of Kind of Business
In case of extraction of groundwater, NOC from CGWA as per FSSAI order dated 2nd January 2018 and 11th January 2021

Any document which is required by the licensing authority to ensure food safety of food

Any document specified by FSSAI or Commissioner of Food Safety through a public order for any particular Kind of Business Activity
Documents Required for Renewal of License
The following documents will apply to all kinds of business
FSMS Certificate

Updating of details of Nominee

Modification of License

Supporting Document for modification on letterhead

Any document which is required by licensing authority to ensure the safety of food
The official Notification about the Revised List of Documents Required for the FSSAI License is attached here for reference: