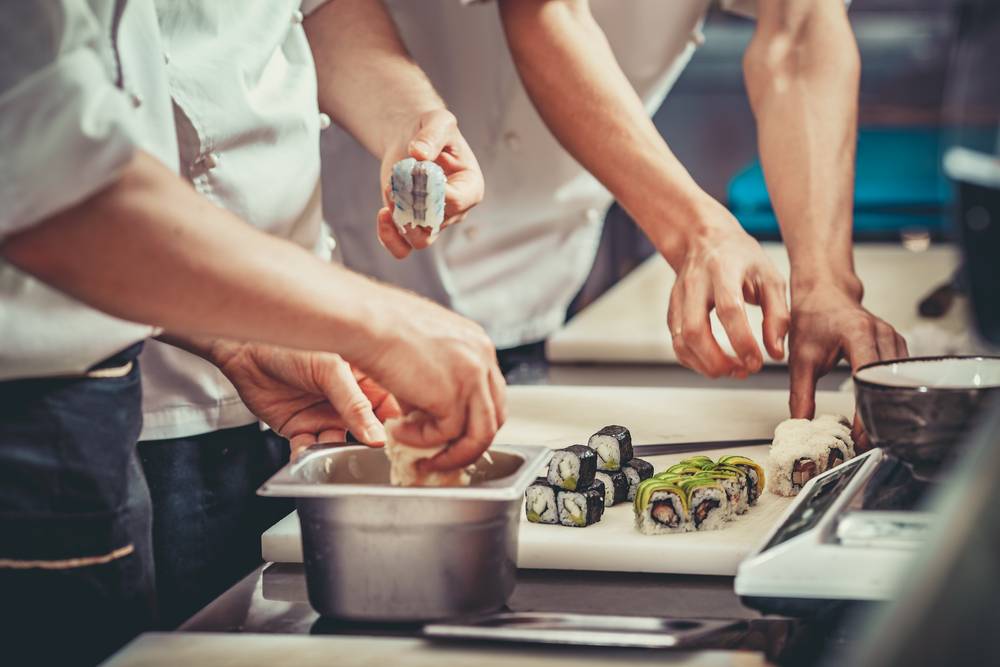 Andhra Pradesh FSSAI Registration
Home
»
Learn » FSSAI » Andhra Pradesh FSSAI Registration
Andhra Pradesh FSSAI Registration
Food Safety and Standards Authority of India (FSSAI) license is mandatory to start any food business in India. All the manufacturers, traders, restaurants involved in food business has to obtain a 14-digit registration or a license number which must be printed on food packages. The food licensing and registration system is a government initiative to ensure that the food products undergo certain quality checks, that reduces the adulteration ingredients and to bring in standard products. This improves the responsibility of manufactures to manufacture food in a hygienic manner. In this article, we look at the procedure for obtaining Andhra Pradesh FSSAI Registration in detail.
Need for the Registration
FSSAI Registration issued by FSSAI is essential to carry activities that are related to any stage of manufacturing, processing, storage, packaging, transportation and distribution of food. However, petty retailers, hawkers, itinerant vendor or a temporary stallholder or small-scale or cottage or other industries that are related to food business or any tiny food business operator do not require an FSSAI Registration or a License. A separate FSSAI Registration or License has to be obtained and this is issued for every location where food is manufactured. Therefore, food manufacturing companies have to obtain multiple FSSAI licenses if it is operating in several locations.
Types of FSSAI License
Based on the turnover, scale of business and the type of activity, there is a requirement to apply for a different type of food license. The food businesses have to apply for either Central or State or simple registration.
License Categories
FSSAI License can be divided into two types, State Level License and Central License.
State Level License
Hotels, restaurants and medium-size food manufacture come under the State License.
Central Level License
Large size food manufacturers come under Central Licensing.
Eligibility Criteria
The following eligibility criteria have to be passed to obtain an FSSAI License.
FSSAI Basic Registration
This has to be obtained by all small businesses or startups that have an annual turnover below Rs. 12 Lakhs. The basic registration can be upgraded to state license as the sales graph increases.
FSSAI State License
This license has to be acquired by the mid-sized companies that have an annual turnover between Rs. 12-20 Crores.
FSSAI Central License
This license has to be obtained by large businesses that have an annual turnover above Rs. 20 Crores. This is also required when food has to be supplied at the government offices or in import and export of food products.
Documents Required
The following documents are required to obtain the FSSAI License.
Photograph of Distributor
Copy of Identity Proof like Voter ID Card, PAN Card, Driving License, Passport, Aadhar Card, Ration Card, Senior Citizen Card, Department Issued ID.
Supporting Document
The following documents have to be possessed by the manufacturer.
Blueprint/layout plan of the processing unit
List of Equipment and Machinery
List of food category desired to be manufactured
Pesticide residues report of water
Upload Production unit photograph
Application Procedure
FSSAI License can be directly filed with the government. Given below are the steps to apply for an FSSAI License.
Step 1: Fill the Form A
The applicant has to fill the Form A in the FSSAI website.
Step 2: Make the Payment
After filling in the form, the applicant has to make the payment for the FSSAI application at the FBO in the concerned locality.
Step 3: Fill the Form B
Once the applicant receives the confirmation about the payment, Form B has to be filled with the government. While filling this form, there are multiple declarations and resolution that have to be filled with the application. These declarations have to be prepared by the company's secretary.
Step 4: Submit the Application 
Once the filled form is submitted, the applicant has to follow-up with the department for updates on the application. The applicant may be sent back for corrections, and it has to be responded within 15 days. Failing to do this leads in rejecting the application.
Step 5: Reviewing the Application
The concerned department takes up to 45-60 working days to complete reviewing the application.
Processing Time
The processing time to obtain an FSSAI license requires 30-60 days.
Validity
Once the FSSAI License is issued the license is valid for one year. Renewal of the license can be done before its validity depending on the requirements of the business.
Contact Details
Commissioner of Health and Family Welfare,
Institute of Preventive Medicine,
Public Health Labs and Food (Health) Admin,
A.P, Narayanaguda Hyderabad – 500029.
Click here, to know more about FSSAI License.
Post by Bennisha
IndiaFilings is India's largest online compliance services platform dedicated to helping people start and grow their business, at an affordable cost. We were started in 2014 with the mission of making it easier for Entrepreneurs to start their business. We have since helped start and operate tens of thousands of businesses by offering a range of business services. Our aim is to help the entrepreneur on the legal and regulatory requirements, and be a partner throughout the business lifecycle, offering support at every stage to ensure the business remains compliant and continually growing.