IndiaFilings
»
Learn » Business Startup »
TIDE 2.0 Innovation Program for Startups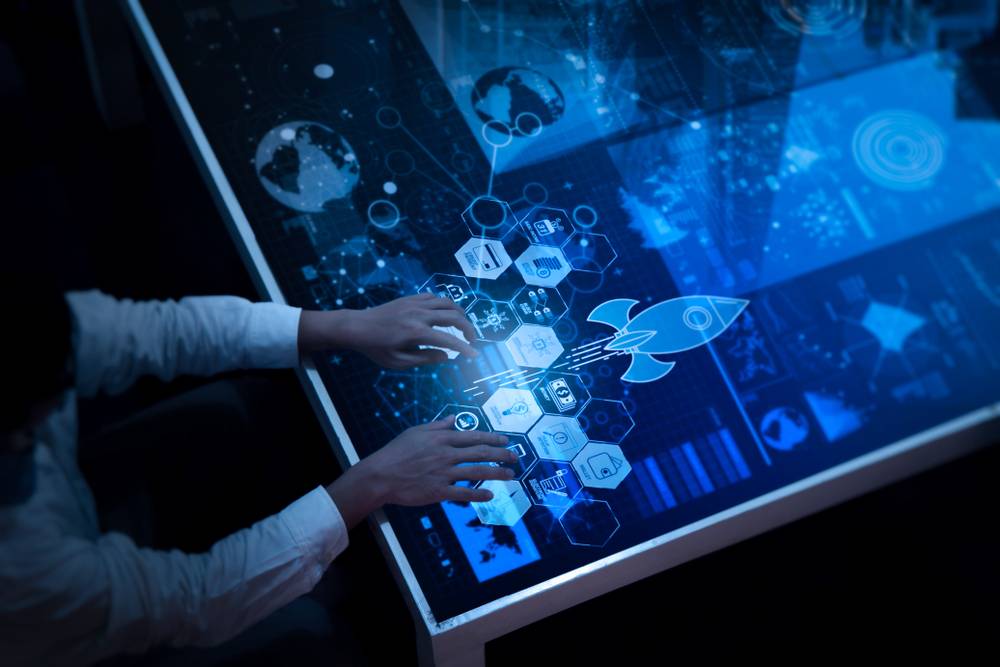 TIDE 2.0 Innovation Program for Startups
K L Technology Incubators Foundation-TBI announces the TIDE 2.0 an innovation program driven by MeitY Startup Hub. KLT IF-TBI has partnered with Startup India as the key partner for rolling out the Program. TIDE 2.0 Innovation Program aims to provide fellowship/grants for aspiring entrepreneurs to promote tech entrepreneurship. KLT IF-TBI invites Applications from all aspirants including Individuals with Ideas, Startups with proof of concept, Innovators, Research scholars, Faculty, and Students.  The current article briefs the procedure to apply for the TIDE 2.0 Innovation Program
MeitY TIDE 2.0 Scheme
Technology Incubation and Development of Entrepreneurs (TIDE 2.0) is a program supported by the Ministry of Electronics and Information Technology (MeitY) to foster innovations and support startups working with emerging technologies in the Information and Communications Technology (ICT) domains
Under this scheme, Government provides a fellowship/ grant for an aspiring entrepreneur to promote tech entrepreneurship through financial and technical support in seven pre-identified areas of societal relevance
For details on the Technology Incubation and Development of Entrepreneurs (TIDE-2.0) Scheme, click here
K L Technology Incubators Foundation (KLTIF)
K L Technology Incubators Foundation (KLTIF) working towards incubation, mentoring, and funding activities to take and allow the start-ups to apply Government of India schemes, and other investment sources encouraging the innovative ideas to be converted into suitable start-up ventures.
The objective of the TIDE 2.0 Innovation Program
To nurture independent entrepreneurs by inoculating grass root level innovations through a highly conducive entrepreneurial ecosystem with emphasis on innovation, incubation, and entrepreneurship that inculcate startup ventures creation competent of becoming part of the fortune list of companies.
Eligible Startups for the TIDE 2.0 Innovation Program
Individual

Ideation Stage Startup

Validation Stage Startup

Early Traction Startup
Relevant Industry
Analytics & Advertising

Architecture Interior Design

AR VR (Augmented + Virtual Reality)

Automotive, Art & Photography

Animation, Chemicals & Computer Vision

Telecommunication & Networking

Construction, Agriculture, Aeronautics Aerospace & Defence

AI, Green Technology, Events, and Fashion

Finance Technology, Enterprise Software, Food & Beverages

Design, Dating Matrimonial, Education & Renewable Energy

Technology Hardware, Healthcare & Lifesciences

Internet Of Things, IT Services & Human Resources

Marketing, Nanotechnology & Non-Renewable Energy

Pets & Animals, Media & Entertainment

Retail, House-Hold Services, Professional & Commercial Services

Sports, Social Impact & Social Network

Textiles & Apparel, Indic Language Startups

Transportation & Storage

Logistics, Toys And Games, Travel & Tourism

Security Solutions, Airport Operations & Real Estate

Other Specialty Retailers, Safety, Robotics

Passenger Experience, Biotechnology & Waste Management
Relevant Service Type
Government & Hyperlocal

Discovery & Location Based Services

Manufacturing & Marketplace

Mobile & Offline

Online Aggregator & Peer To Peer

Platform & Consulting

Consumer Internet & Engineering

E-Commerce & Rental

Enterprise Mobility & Research

Sharing Economy & Social Enterprise

SaaS & Subscription Commerce
Eligibility Criteria
The eligibility criteria to apply for the TIDE 2.0 Innovation Program are explained in detail below:
Eligibility Criteria for Startups
A startup with less than 7 years in existence can apply for the TIDE 2.0 Innovation Program

The startup should have DIPP recognition with Startup India, in case the startup does not have DIPP recognition while applying for the grant challenge program, the startup should ensure DIPP recognition before availing of funding for the program.

Founders of the applicant company should have at least 51% Indian shareholding.

 The startup should have a qualified team in place.
Eligibility Criteria for Student startups
Proposals from Startups/students will also accept for the TIDE 2.0 Innovation Program:

Proof of Concept ideas

Products in the Prototype or pre-commercial stage

Revenue stage or has raised fund earlier

Student startups should be in their final semester

Startups that are not incubated at any Incubation center will have to associate with KLTIF for the entire project duration. The startup is required to give an undertaking on the same while submitting the application form.
Features of the TIDE 2.0 Innovation Program
Under this program, KL Technology Incubators Foundation will foster startups developing emerging technologies by providing the following benefits:
Incubation Space – the latest ' plug-and-play facilities, access to state-of-the-art technology platforms, and an extremely dynamic entrepreneur-friendly culture.

Mentorship – access to KLTIF-TBI's vast network of technical and business experts for the exchange of scientific and business know-how.

Capacity-Building – strengthening investment viability and market-readiness of early-stage ventures by providing scientific and business back-up.

Handholding support – extensive knowledge sharing and networking sessions to connect young entrepreneurs with key players at both national and international levels such as domain experts, regulating authority, and investors.

Investment Opportunities – equity-based seed funds and VC funding through KLTIF-TBI's network of funding organizations and investment bodies.
Documents Required
The list of documents to be submitted by the startup while filing the application form is listed as follows:
Company Registration Certificates

GST registration certificate

KYC of promoters – Aadhar card and PAN Card

Shareholding pattern
The below documents are to be submitted by the startups after selection under the Grant challenge program.
Constitution documents – Memorandum of Association and Article of Association.

Annual report for last 1 year in case of POC-based startups and 3 years in case of revenue-based startups.

Bank statements for 6 months

Proof of business address

Reference from an established incubator or institution
Fiscal Incentives
The fiscal incentives offered by the TIDE 2.0 Innovation Program are listed as follows:
Entrepreneur in Residence fellowship – Rs 4 Lakhs (Support Proof of concept ideas)

Grant Fellowship – Rs 7 Lakhs (Support prototype-based ideas – Pre-commercial based concepts)
TimeLine of  TIDE 2.0 Innovation Program
| | |
| --- | --- |
| Application Opens | 6th July 2022 |
| Deadline to Apply | 30th July  2022 |
| Application Result Date | 30th August 2022 |
Application Procedure
The Incubation Program Applications can be submitted by 30th July  2022. The applicant is required to access the official webpage of Startup India.

From the home page click on the Programs option and then select View all active programs.

By clicking on the Incubator Programme from the new page, the list of active programs will be displayed. Click on the TIDE 2.0 Innovation Program, the link will redirect to a new page.

Click on the apply now option; the Startup India login page will be displayed. The existing users of Startup India can log in to the portal to apply for the program.

New users need to register on the portal to get the user credential. By clicking on the register now option, the applicant can provide all mandatory details for registration.

After login to the portal, the link will redirect to the official page, where the applicant can apply.

After providing the details, click on submit option. The application will be forwarded to the concerned authority. The selected startups can attend the 6 months Incubation program.
Procedure Post Submission
Selected applications will be evaluated by a high-level technical and industry experts committee.

Shortlisted applicants shall make a presentation (online or in-person) before the screening Committee.
Mode of Investment
Mode of Investment to the start-ups will be provided in tranches based on milestone completion.