IndiaFilings
»
Learn » Government Initiatives »
Punjab Widow Pension Scheme
Punjab Widow Pension Scheme
The Punjab Government has launched the Widow Pension Scheme for the welfare of widows in the state. This scheme intends to provide monthly financial assistance to the eligible widows of Punjab. The eligible beneficiaries of the scheme will receive a grant of Rs.1000 per month from the State Government of Punjab. In this article, we look at the Punjab Widow Pension scheme in detail.
Objectives of the Scheme
The objectives of the widow pension scheme are given below:
To strengthen the destitute women of the state by providing a better livelihood.

To lessen the burden of the destitute women and make the survival of the women.

To provide social and financial security for the women in the state.
Eligibility Criteria
The category of applicants listed below can apply for the scheme.
Permanent residents of Punjab.

The age limit of the applicant must be below 58 years.

The applicant should belong to the category of Below Poverty Line (BPL).

The applicant should not avail any financial assistance or pension under State or Central Government relating to the widow pension scheme.
Note: In the case of unmarried women, the age limit of the applicant should be above 30 years.
Documents Required
The documents that are required to apply for this scheme are as follows:
Self-declaration

Age proof like Birth certificate, school leaving certificate, Voter ID, Identity card etc.

Address Proof like domicile certificate, ration card, aadhar card etc.

Two Passport size photographs of the applicant.

Death Certificate of the deceased husband.

Bank account details (copy of bank passbook) of the applicant.
Application Procedure for Widow Pension Scheme
To register for the Widow Pension Scheme, below steps to be followed:
Step 1: The applicant must approach the official website of the Punjab Government.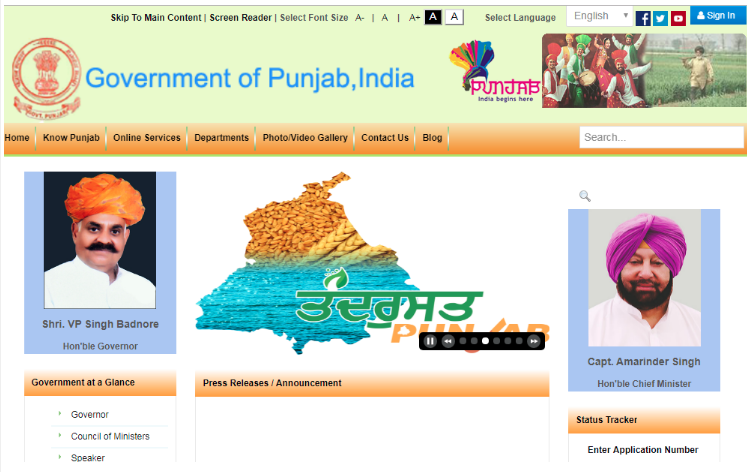 Step 2: Click on "Forms" option which is visible on the home page of the portal.
Step 3: On the next page, the list of services is displayed with a download option.
Step 4: The applicant has to select the "Pension Schemes" option from the Department of Social Security and Development of Women & Children to download the form.
Step 5: After downloading the form, the user needs to fill out the application by entering the following details mentioned below:
Name of the Applicant

Father's Name

Spouse Name

Mother's Name

Date of Birth

Age of the applicant

Address of the applicant
Step 6: Now, attach the required documents along with the application form and submit the duly filled form at the office of the Punjab Government, and then your application will be verified by the concerned authority for sanctioning the pension amount.
The application form for Punjab Widow Pension scheme is attached below for your reference.
WidowDestituteWomanPension