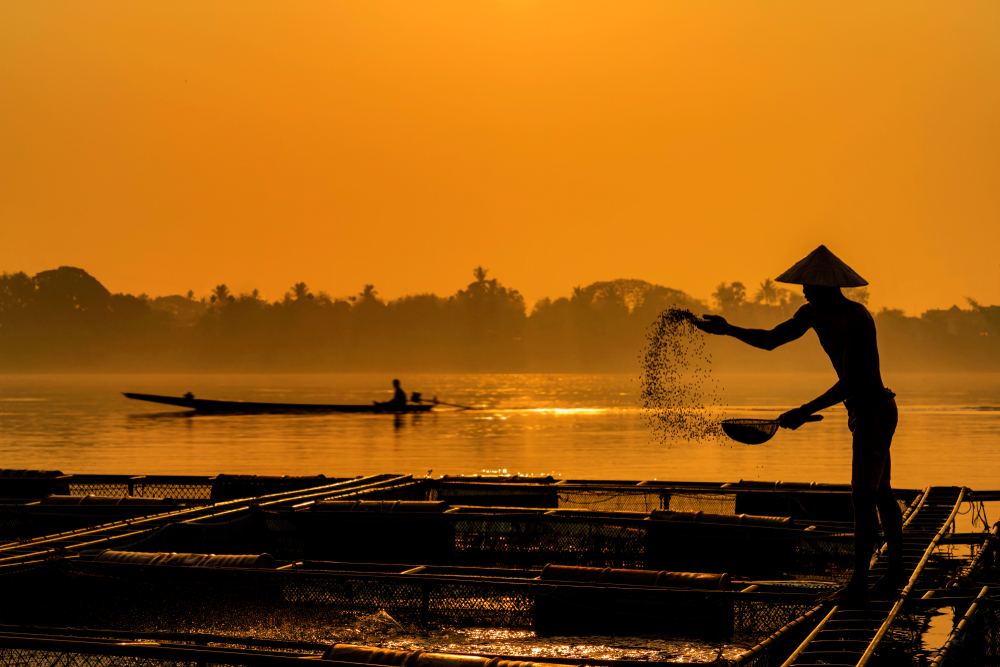 Pradhan Mantri Matsya Sampada Yojana
Home
»
Learn » Government Initiatives »
Pradhan Mantri Matsya Sampada Yojana
Recently, on 10th September 2020, Prime Minister Shri Narendra Modi launched the 'Pradhan Mantri Matsya Sampada Yojana'. The scheme is a part of the Atmanirbhar Bharat Package and aims estimated investment of INR 20,050 Crores in the next five years.
The scheme aims to bring 'Blue Revolution' via responsible and sustainable development of the fisheries sector in India. The present article briefly explains the newly launched project.
The objective and beneficiaries of Pradhan Mantri Matsya Sampada Yojana
The purpose/ goal behind the introduction of the scheme are highlighted hereunder-
To increase fish production/ productivity via diversification, expansion and fruitful utilization of land and water.
To increase the income of fishers and fish farmers.
To generate more employment.
To modernize and strengthen the value chain.
To provide physical, social and economic security to the fishers and fish farmers.
To strengthen fisheries management and regulatory framework.
The scheme is benefited to following categories of persons-
Fishers
Fish workers and fish vendors.
Fish farmers.
Fisheries Co-operatives.
Fisheries Development Corporations.
Fisheries Federations.
Fish Farmers Producer Organizations and Companies.
Entrepreneurs and Private Firms.
SC/ ST/ Women and Differently abled persons.
Implementation of Pradhan Mantri Matsya Sampada Yojana
The scheme will be implemented as an umbrella scheme with following two separate workings-
Central Sector Scheme; and
Centrally Sponsored Scheme. The same has the following two parts-

Non-beneficiary oriented; and
Beneficiary oriented.
The Central Government will bear the entire funds. However, significant activities of the scheme will be implemented in partnership with the States and the Union Territories. To some extent, for implementation of the scheme, cluster approach or area-based approach will be adopted.
To effectively implement the scheme, programming units like state programming unit, district programming unit and sub-district programming units will be created at high fisheries potential districts, state programming units.
Scope of Pradhan Mantri Matsya Sampada Yojana
Following activities will be undertaken in the scheme-
Steps to increase fish production and productivity.
Adoption of process to enhance quality, standards, sustainability and traceability in fishery sector.
Upgradation of value-chain by modernizing and strengthening the same.
Creation of favourable atmosphere in the fishing sector for the development of entrepreneurship; increase participation of the private sector; promotion of ease of doing business etc.
Steps to develop fisheries management plans, integrated district fisheries management/ development plans etc.
Action to implement water management and spatial planning.
Steps to enhance production/ productivity of waste lands and water for aquaculture by adopting new technologies like Recirculatory Aquaculture Systems, Aquaponics Cage Cultivation, Biofloc etc.
Steps to promote startups in fisheries and aquaculture, entrepreneurship models, incubation centres, innovations, sea ranching etc.
Activity focusing fisheries development in areas like Jammu & Kashmir, Northeast, Ladakh and Aspirational Districts via specific strategic development planning.
Steps to promote Aquaculture in Northeast areas like alkaline and saline.
Enhancement of species diversification. Promotion of high-value species like Scampi, Seabass, mud crab etc.
Procedure to establish a national network of Brood Banks for all the commercially important species. Further, it is also envisaged to establish Nucleus Breeding Center.
Steps to develop coastal fisher community.
Development of aquaparks which will assure affordable and quality inputs, post-harvest infrastructure facility, logistic support, marketing facility, business enterprise zone, business incubation centres etc.
Introduction of insurance coverage for fishing vessels. Incorporation of insurance coverage for fishermen.
Establishment of Fisheries Extension Services Centers to create job opportunity for young professionals.
Creation of national platform for e-marketing and e-trading of fish.
Funding Pattern of Pradhan Mantri Matsya Sampada Yojana
The funding under the scheme will be done in the following manner-
Particulars
Share of project or unit
Percentage of Government Assistance
Central Sector Scheme
The entire project or unit will be borne by the Central Government.

40% of project/ unit cost for General Category; and

60% of the project/ unit cost for SC/ ST/ Women Category.

Centrally Sponsored Scheme
The project or unit will be borne by both the State and Centre in the following manner-

| | |
| --- | --- |
| State | Percentage sharing |
| North Eastern and Himalayan | 90% Central and 10% State |
| Other States | 60% Central and 40% State |
| Union Territories | 100% Central |

40% of project/ unit cost for General Category; and

60% of the project/ unit cost for SC/ ST/ Women Category.
Post by poonamgandhi
CA Poonam Gandhi is a Chartered Accountant and a Lawyer. With a wide practice experience and deep understanding of different laws and taxes, she has been an independent professional writer in the field of taxation, finance and laws.