IndiaFilings
»
Learn » GST »
How to track GST Return Filing Status?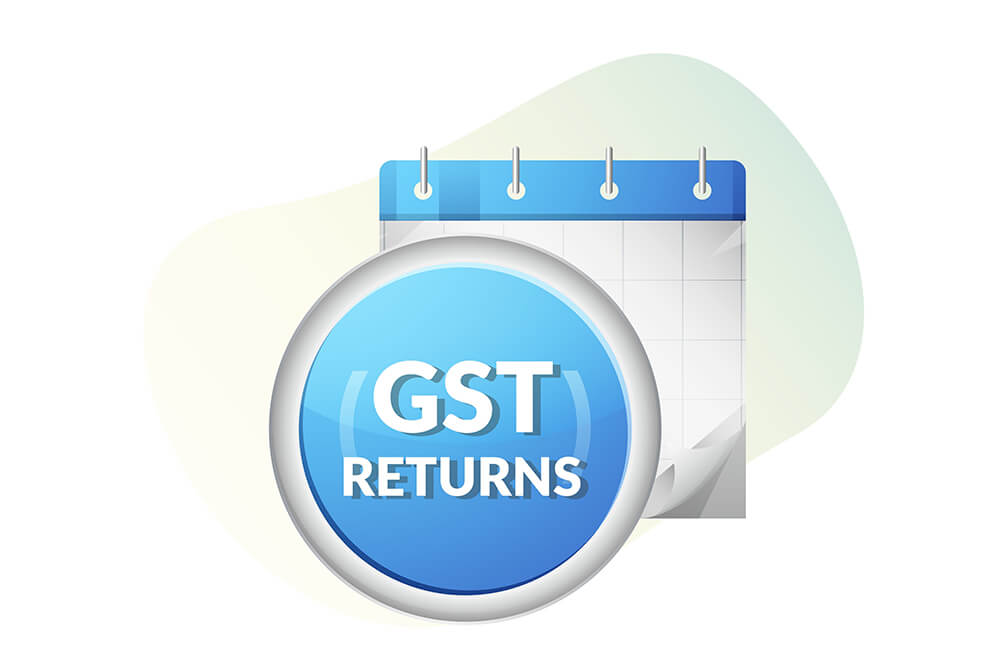 How to track GST Return Filing Status?
The Goods and Services Tax (GST) is an indirect tax system introduced in many countries, including India, to simplify and streamline the taxation process
.
Under the GST regime, businesses must periodic returns to report their sales, purchases, and tax liabilities
.
One crucial aspect of GST compliance is tracking the filing status of returns, which helps businesses ensure timely submission and maintain their tax compliance records
.
This article will explore the significance of GST return filing status and the various methods available to track it
.
Understanding GST Return Filing
GST return filing is mandatory for registered businesses to provide details of their inward and outward supplies, input tax credits, and tax liability
.
The frequency of filing according to the type of returns depends on the nature and turnover of the business
.
Timely filing of returns is crucial to avoid penalties, interest, and potential legal consequences
.
The filing of GST returns takes place on a monthly, quarterly, or annual basis, depending on the taxpayer's registration category and turnover
. Regular taxpayers usually file monthly returns, while composition scheme taxpayers file quarterly returns.
Typically, the tax authorities are responsible for setting the due dates for return filings. The due dates may vary based on the type of return and the taxpayer's turnover
.
Filing GST returns within the specified due dates is crucial to avoid penalties and legal consequences
.
Late filing of returns may attract penalties in the form of late fees, interest on delayed payment of tax liabilities, and suspension of certain GST functionalities
.
It is crucial to adhere to the prescribed due dates to maintain compliance and avoid unnecessary penalties
.
Before diving into tracking the status of your GST return filing status, one must have a basic understanding of it
.
GST return filing involves reporting and providing information about your business's taxable supplies, purchases, and liabilities to the tax authorities
.
Under the GST regime, filing of returns depends on the nature of the taxpayer's business and their registration category
. Some common types of GST returns include:
GSTR-1: Regular taxpayers file this return to report details of their outward supplies of goods and services

.

GSTR-3B: A monthly summary return filed by regular taxpayers to report their tax liabilities and claim input tax credits

.

GSTR-4: Composition scheme taxpayers file this return on a quarterly basis.
GSTR-9: Regular taxpayers file this return.

GSTR-9 helps merge the details reported in their monthly/quarterly returns for the financial year

.

GSTR-9C: Taxpayers with an annual turnover exceeding a specified threshold file this return. This includes reconciliation and certification of the annual financial statements.
Importance of Tracking GST Return Filing Status
Tracking the status of GST return filing provides critical information on the submission of returns
. It helps gauge whether the tax authorities have accepted them or need further action. The significance of monitoring the filing status is as follows:
Compliance Monitoring: Checking the return filing status ensures businesses are aware of their compliance with GST regulations

. It helps them identify pending or overdue returns needing attention and rectification.

Timely Rectification: Businesses can

quickly

identify rejected or defective returns by monitoring the filing status

.

This enables them to rectify errors, omissions, or discrepancies

promptly

, minimizing the chances of non-compliance

.

Avoiding Penalties and Interest: GST authorities impose penalties and interest on late or non-filing returns

.

By tracking their filing status, businesses can ensure they meet deadlines and avoid unnecessary financial liabilities

.
Tracking the status of your GST return filing is crucial to ensuring compliance and avoiding any penalties or legal implications
.
By following the steps mentioned above, you can
easily
stay updated on the progress of your filed returns
.
It
is recommended
to
regularly
monitor
the status and take appropriate action if any discrepancies or delays
are observed
.
Methods to Track GST Return Filing Status
GSTN Portal: The Goods and Services Tax Network (GSTN) portal is the primary platform for GST-related activities

.

Registered taxpayers can log in to their accounts on the GSTN portal and access the GST Return Dashboard

.

This dashboard provides real-time information about the status of returns filed, whether they are

successfully

filed, pending, or rejected

.

SMS and Email Notifications: GSTN sends automated notifications through SMS and email to taxpayers

regarding

the status of their filed returns

.

These notifications

are sent

when a return

is filed

, accepted, rejected, or require further action

.

Taxpayers can

monitor

their inbox and take appropriate measures based on the received notifications

.

GST Suvidha Providers (GSPs): GSPs

are authorized

intermediaries facilitating GST-related services for taxpayers. Many GSPs offer services to track the status of GST return filings. If you use a GSP, log in to their platform and navigate to the return filing section. You should find an option to track the status of your filed returns.

GST Helpdesk: If you are facing any issues in tracking your GST return filing status or are still waiting to receive updates, you can contact the GST helpdesk for help

.

The helpdesk can provide the necessary information and guidance to track your return filing status

. You can contact the helpdesk via phone or email or by raising a query on the GSTN portal.
Maintaining GST compliance is essential for businesses to avoid penalties and maintain a smooth tax administration process
. Tracking the filing status of GST returns is a crucial part of compliance monitoring. Companies can stay updated on their filed returns and take action when necessary.
With the availability of various methods, including the GSTN portal, SMS/email notifications, GSPs, and mobile applications, businesses now have convenient options to track their GST return filing status
.
By leveraging these tools, companies can ensure timely filing, rectify errors, and maintain a strong compliance record in the GST ecosystem
.
IndiaFilings
can assist you in filing your GST returns in an easy and efficient way.