IndiaFilings
»
Learn » Banking »
United Shilpi Card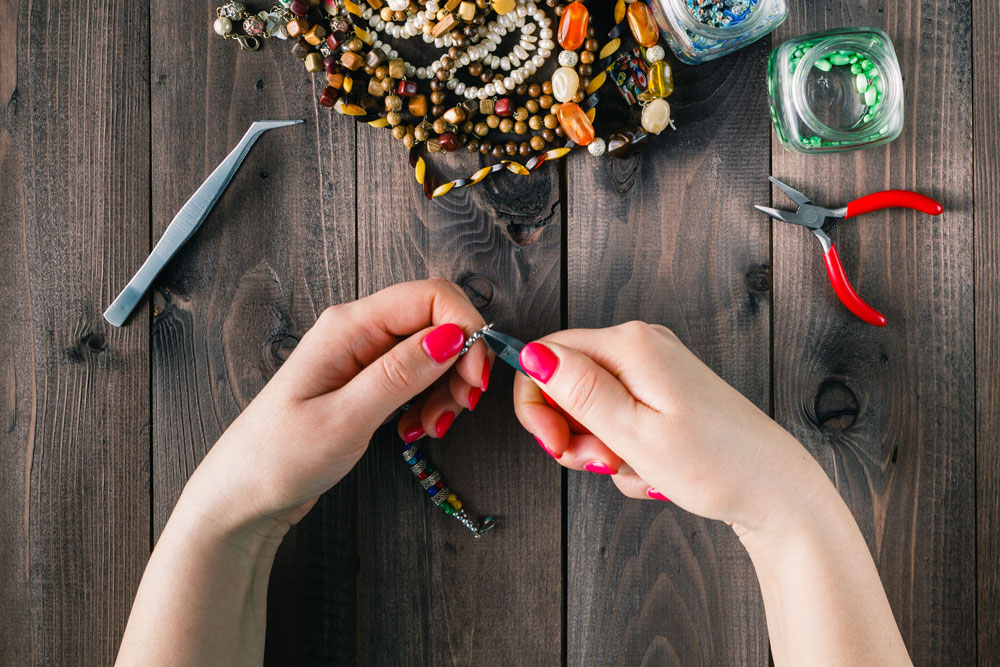 United Shilpi Card for Artisans
"Shilpi" who may perhaps be Artists or Artisans, perform a range of productive and creative activities under tiny sector that are covered broadly under Tiny and Small Scale Industries. Even though the bank has been extending finance to this group of borrowers, a large section of Shilpi is yet to be covered.  To provide easy credit and enable identity to Shilpi, a new system entitled "United Shilpi Card" has been devised as discussed in the article.
Purpose of Loan
The United Shilpi Card is designed to help artists and artisans involved in the following activities with bank financing:
Clay modeling

Drawing and painting.

Running coaching centers for music, dance and choreography

Fashion designing

Computer graphics

Stone carving (sculpture)

Bell metal works

Applique work

Weaving and dyeing

Embroidery work, Wool knitting

Mat, Basket, Rope, Leaf plate making

Pickles, papad, jam, jelly, potato chips making

Sweet meats making and preparing dry foods like Muri, Chira,

Fried grams, Mixtures and Chanachur

Making toys and other seasonal festive items, etc.
Eligibility for the Loan
All Shilpi involved in productive and creative activities as indicated above and those who are not being defaulters and certified by the Sarpanch, Sabhadhipati, Anchal Pradhan or the Municipal or Corporation are eligible for the United Shilpi card. 
The credit limit extended under this card will be in the form of revolving cash credit. Since financing Shilpis comes completely under the tiny, cottage and village industry sector, appraisal of working capital necessities may perhaps be made as per Nayak Committee recommendations i. e. 20% of projected yearly turnover method in the cases where it is applicable. On expiry of the period of validity of the Shilpi cards of the current borrowers, United Shilpi Card may be re-issued to them on demand with an increase in loan limit or same limit.
If the Shilpi's wants some term loan for obtaining  tools and equipments, furniture, fixtures and other accessories incidental to the activity undertaken, the same will too be included within the above credit limit and in such case, the permit shall be accorded for a composite loan composed of working capital and term loan.
Amount of Loan
A minimum loan of Rs.25000 to a loan of Rs.10 lakh can be provided under the United Shilpi Card. For loan of Rs.25000 to Rs.2 lakh, a margin of 15% is required. For limit greater than Rs.2 lakh, a margin of 20% is required.
All the assets created out of the loan will be hypothecated to the Bank. Since credit limits permitted under this scheme will come under SSI Sector, no collateral is to be insisted upon and Credit Guarantee Coverage will be taken for all loans authorized.
Interest Rate
Interest rate for the scheme is subject to be fixed based based on the bank's base rate. Nevertheless, if any borrowers under Shilpi Card come under United Udyogshree Yojana specifications, he/she will be entitled to get interest reduction by 0.50%.
Where women entrepreneurs are considered the borrowers or they link as co-borrowers with major shareholding, there is a concession in the margin and interest rate. Concessional margin of 10% for loans up to Rs 2 lakhs and 15% for loans above Rs 2 lakhs to Rs 10 lakhs and interest concession of 0.50% is applicable for loan above Rs.1 lakh.
There is no service or processing charge to be applied for issue of Shilpi card to women entrepreneurs.on of the scheme.
Repayment of Loan
For working capital limit, the limit is expected to be used as a revolving cash credit and will present for any number of drawls and repayments within the limit subject to assessment within one year. For term loan availed, the loan will be repayable in 3 years.