IndiaFilings
»
Learn » Business Startup »
Pizza Hut Franchise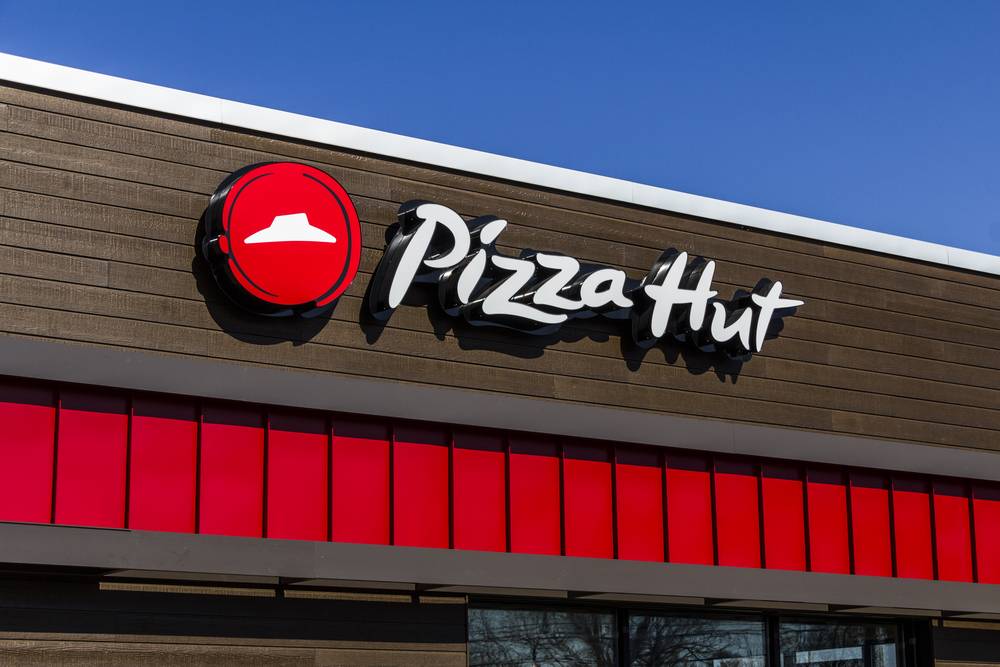 Pizza Hut Franchise
"Gather Round the Good Stuff"
In India, Franchising becomes a prevalent method of doing business and increasingly directing their recruitment efforts towards the active entrepreneur. Pizza Hut is a part of Yum! Brand inc, which is the globe's largest restaurant chain and remains to be one of the favoured choices.  With westernisation happening in every inch of Indian life, Pizza has taken over the food market in all its magnificence. The residential Indians are also fast getting habituated to cosmopolitan lifestyle with increasing fascination with western foods. Pizza Hut offers a wide range of veg and non-veg pizzas. In this article, we look at the requirements and procedure for setting up a Pizza Hut franchise in India.
Pizza Hut Motto
In India, Pizza Hut started in 1996 and opened its first restaurant was in Bangalore. Since then it has obtained a dominant and vital share of the pizza market and has maintained an engaging growth rate of over 40 per cent per annum.
Why Pizza Hut Franchise?
Starting Pizza Hut franchise in India can be an attractive business plan because of the international reputation of all Yum! Brands Inc, ever-increasing popularity among consumers, and steadily growing asset.
Pizza Hut serving its speciality pizzas and has locations throughout the world more than 50 years later. Pizza Hut presently located over 40 cities in India.
Experience
A candidate will have successful retail or restaurant business ownership experience or management experience in the restaurant industry.
Term of Agreement
The employees who exposed to the Pizza Hut details must sign a written agreement to keep the confidentiality of PHI's trade and proprietary information. The term of the franchise would be five years for each Licensed Location. PHI may agree to a longer time, but in no event will the Term-end more than ten years from the Starting Date.
Investment Details
The initial franchise fee would be 25 thousand USD or nearly 14 lakh rupees as per the present conversion rates. Additionally, you will have to pay an annual 6.5% royalty on your profit.
Initial Franchise Fee = $25,000
(Royalties) Monthly Service Fee = 6% of Gross Sales
National Advertising = 4.25% Gross Sales
Note: The above amounts do not include the initial investment required to construct the restaurant, grand opening expenses or opening inventory.
Space Requirement Details
According to the market standards, they would indicate at least a 1000 Sq Ft. to 1500 Sq Ft. as the reasonable space requirement for a brand like Pizza Hut.
Locales of Operation
Pizza Hut has enlisted the following locations for the franchise:
North Zone – Delhi, Haryana, Himachal Pradesh, Jammu And Kashmir, Punjab, Uttaranchal, Lucknow, Noida
South Zone – Kerala, Karnataka, Tamil Nadu
West Zone – Gujarat, Rajasthan, Maharashtra, Goa, Mumbai, Pune, Jodhpur
Central Zone – Chhattisgarh, Madhya Pradesh, Bihar, Jharkhand
Union Territories – Andaman and Nicobar, Pondicherry, Chandigarh, Lakshadweep, Daman and Diu
Making a Proposal
The interested party may take their interest forward by visiting the official website of the establishment and submitting the required details in the space provided at the bottom of the page. The details to be offered include the name of the applicant, his/her mobile number, e-mail address, state of residence, current city, the affordable range of investment, and other details (optional). Post submission of these particulars, the entity will contact the applicant for further proceedings.
Approval Process Time
Initial qualification of a franchise involves a series of background checks, interviews and it generally takes 10-12 weeks. After that, identifying and securing opportunity checks. It can take 3 to 9 months depending on the size and scope of the opening. Usually, once your trade area has been approved, and you have signed your Development Agreement, you have one year to open for business.
Training Details
Before you open your restaurant, you and your crucial operator are required to attend and complete the Pizza Hut operations training program. The training program ranges from 8 to 12 weeks. It is conducted in a certified training restaurant in Dallas, TX. Pizza Hut pays for the charge of the training. Franchisees are responsible for other expenses including travel and lodging of the management team.
Contact details
Address: yum! Restaurants India, 12th Floor, Tower D, Global Business Park,
Gurgaon -122002, Haryana.
Contact Number: +91-124-4025100