How to Reset iCFO Password
Home
»
Learn » LEDGERS » How to Reset iCFO Password
How to Reset iCFO Password
In case you have forgot the iCFO password or unable to login to the iCFO platform, follow the steps below to reset your iCFO account password.
IMPORTANT: Enter your email id in lower case characters only. The email id is case-sensitive.
In case you are still having issues within accessing iCFO platform, you can try changing the password by following the steps below:
Step 1: Click on Login to iCFO Platform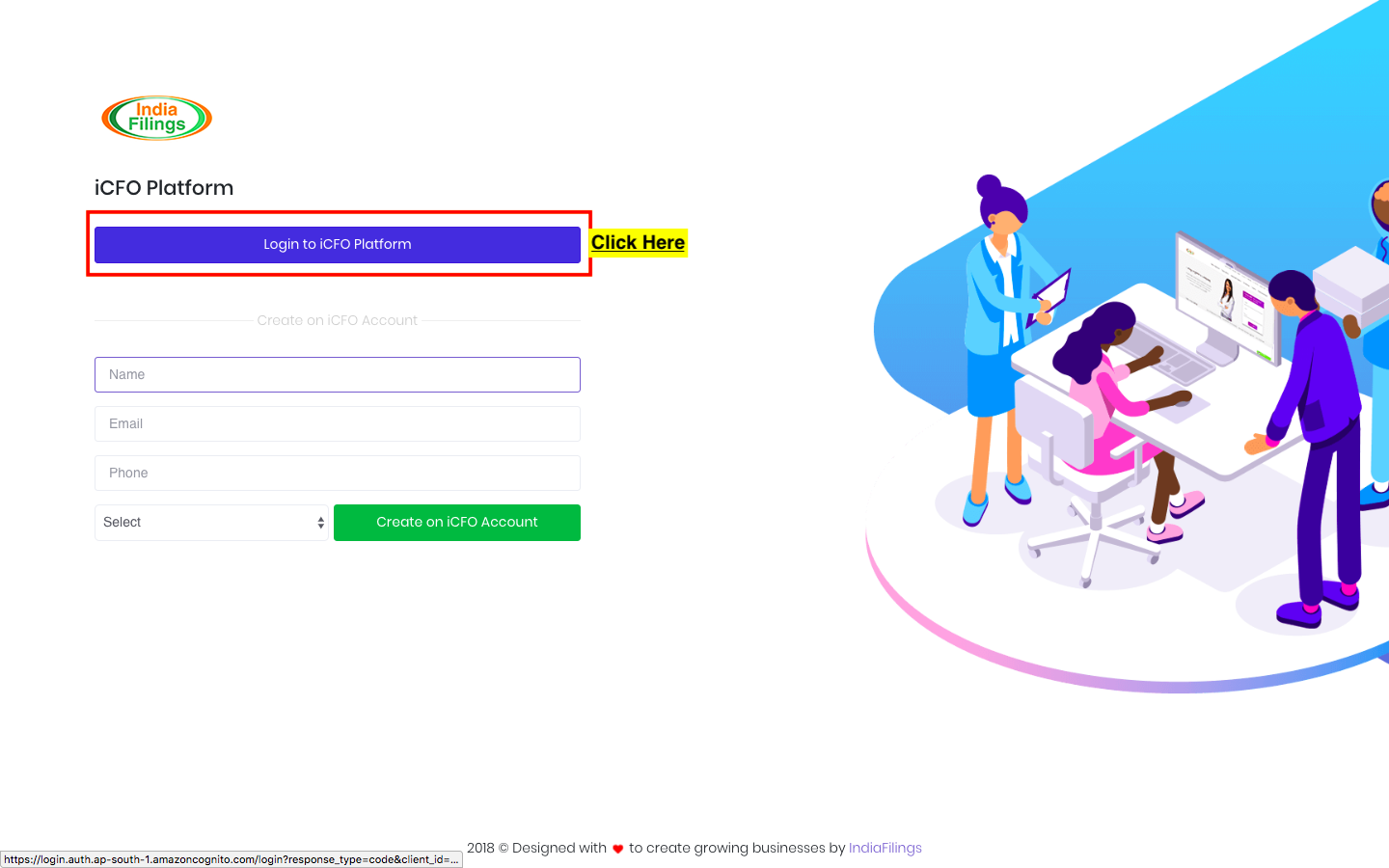 Step 2: Select Forgot Password
Step 3: Select Forgot Password

Step 4: Enter Code and New Password
The code will be sent to the email you entered in the step before. The password must contain a minimum of 6 characters.

Step 5: Click on Change Password
Click on change password. You can now login to iCFO platform using the link below:
[maxbutton id="17″ url="https://www.indiafilings.com/icfo/" text="Login to iCFO Platform" ]
Post by IndiaFilings
IndiaFilings.com is committed to helping entrepreneurs and small business owners start, manage and grow their business with peace of mind at an affordable price. Our aim is to educate the entrepreneur on the legal and regulatory requirements and be a partner throughout the entire business life cycle, offering support to the company at every stage to make sure they are compliant and continually growing.