IndiaFilings
»
Learn » Business Startup »
Chaat Ka Chaska Franchise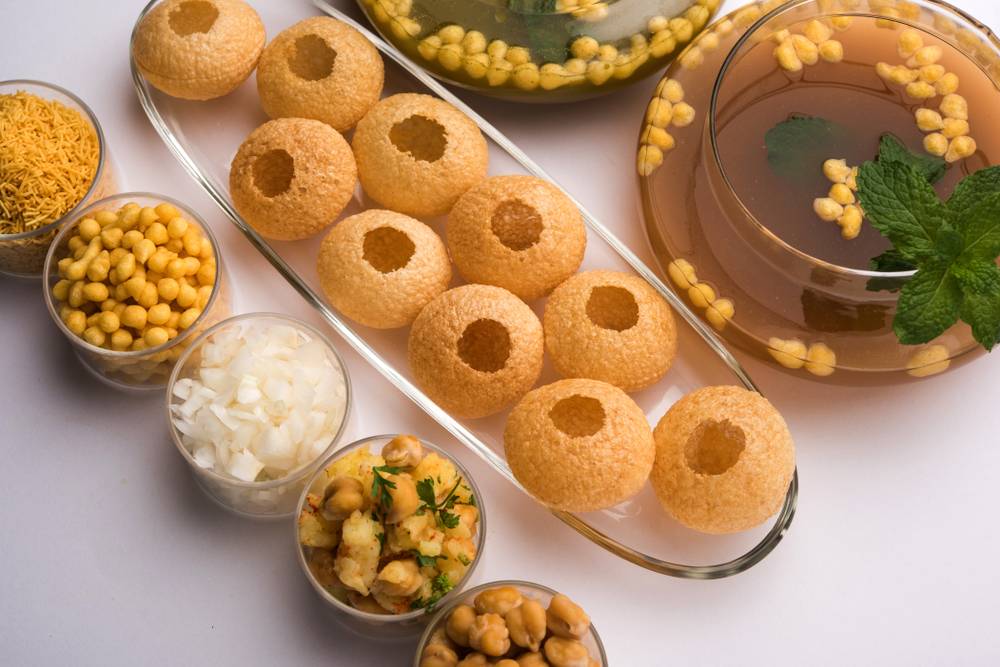 Chaat Ka Chaska Franchise
Join Hands to Excel in Street Foods Business
Indian food has come out on the world's luscious map, where 'Indian street food' constitutes an immense part of it. "Street food', which has got connect from all walks of people, establishes around forty-five percentage of the overall Indian food market. With the diversity of culture, the food here in our country is as diverse with each region having their speciality. Brew bakes Cafe a street food business bringing the regional soul to India by their latest venture 'Chaat Ka Chaska'. It caters to the demands of consumer who wish to eat Indian street food and Chaat delicates in standard food service format. In this article, we look at the investment and eligibility for starting a Chaat Ka Chaska Franchise in details.
Know more about Elements of Franchise Agreement
Chaat Ka Chaska – An Outline
Chaat Ka Chaska is a new venture of Brew bakes Café.  Brew bakes Café has successfully established more than 50 Brew bakes Café franchise outlets in India. Brew bakes Café is one of India's leading and triumphant food business franchiser and it's now offering street food and Chaat franchise type business opportunities in various cities and towns of India.
Chaat Ka Chaska began its operations in 2017 and emerged into the franchising/distribution commenced in 2018. Chaat Ka Chaska is one of the most fantastic street food brand serving lip-smacking foods such as Panipuri, Bhelpuri, Seva Puri, Tikki, Tikki Chaat, Dahi Bhalle and many more.
Objective of Chaat ka Chaska
Chaat ka Chaska aim is to establish a first of its kind organised sector in the mushrooming street food industry and serve the street food and Chaat range from across the country with an assurance of hygienic, quality and maintaining its original mouth-watering taste.
Why Chaat ka Chaska Franchise?
 If an entrepreneur has ever dreamed of being a street food business owner and making money with low investment Chaat ka, Chaska is the right solution.
Nominal investment is required for the franchise

The strategic approach to beat Competition with established brands

Chaat Ka Chaska offers lower risk, higher ROI and Brand Value

An easy way of procurement of raw materials

Remarkable franchise training and support to avoid wastages of food and food products

Systematic Operational Procedure (SOP)

Systematic Operational Procedure (SOP) is equipped with Chaat Ka Chaska
SOP of Chaat Ka Chaska
Some challenges in our life seem insoluble, but the entrepreneur needs to be practical and change the perspective. Chaat Ka Chaska has a solid business plan and a concrete marketing strategy that will make the entrepreneur perspective completely changed. The applicant can go through and follow Chaat Ka Chaska SOP (Systematic Operational Procedure):
India's most affordable food business model

Fastest growing Chaat and street food brand

Brand recognition in the market

The nominal investment required to get into the business

Time tasted distinctive food business model

Excellent customer service

Lower risk of failure

No prior experience required

Proper training and full support provided

The superb margin on sale/higher ROI

Supply of good quality products and raw materials

Digital marketing support

A variety of mouth-watering food items

Easy to make dishes – no wastage of food

Well-design food menu by Chaat Ka Chaska

Assurance of hygiene & quality

Aim to serve everyone

Systematic Operational Procedure (SOP)
Franchisee Profile
Chaat Ka Chaska is focusing for master partners with an entrepreneurial spirit, strong motivation to emerge and deserve willingness to invest and create a strong benevolence along with commitment and customer-intended thinking. Experience in the food business is not mandatory for setting up a CKC franchise.
Agreement and Term Details
For officially nominate the applicant as a Franchisee for Chaat Ka Chaska, a contract agreement will be signed by Brew bakes Café. After receiving this agreement order, the new entrepreneur can commence the work of his / her CKC franchise. This agreement will be for a valid for lifetime.
Criteria for Infrastructure
The Chaat Ka Chaska will require an area of about 100 to 400 square feet at ground level for setting up a franchise, and the type of property is necessary for this franchise opportunity is commercial.
Required Investments
The applicant interested in opening a Chaat Ka Chaska would be needed to invest Rs.5 lakhs to 10 lakhs, in addition to a franchise cost of Rs. 300000 with a royalty or commission of 6%.
Locales of Operation
Chaat Ka Chaska has enlisted the following locations for the franchise:
North Zone – Delhi, Haryana, Himachal Pradesh, Jammu And Kashmir, Punjab, Uttaranchal, Uttar Pradesh

South Zone – Kerala, Karnataka, Tamil Nadu, Andhra Pradesh, Telangana

East Zone – Assam, Meghalaya, Mizoram, Tripura, Arunachal Pradesh, Manipur, Nagaland, West Bengal, Sikkim, Odisha

West Zone – Gujarat, Rajasthan, Maharashtra, Goa

Central Zone – Chhattisgarh, Madhya Pradesh, Bihar, Jharkhand

Union Territories – Andaman and Nicobar, Pondicherry, Chandigarh, Lakshadweep, Daman and Diu
Enrolment Details
If an entrepreneur wishes to Join Hands to Excel in Street Foods Business and cash upon the vast opportunities of the ever-growing food market of street foods, drop a mail at [email protected], or you can apply online through official website of Chaat Ka Chaska.
In the home page select franchise option, the link will redirect to the new page. Provide details for own a franchise such as a Name, mail ID, Contact Number, City and other information. By clicking on send your request for opening franchising will be forwarded. On receiving the required information, the applicant will be required to fill out and submit a detailed CKC Franchise Application Form.
Address for Contact:
A venture of Brewbakes Hospitality & Sons Pvt. Ltd
Address: A2/3, Ground Floor, Shiv Arcade
Acharya Niketan, Mayur Vihar – 1
New Delhi – 110091
Mobile Number: +91 7838938556, +91 9773572868,
Phone Number: 011-22755534 / 43016140
Training and Support from CKC
Experience in the street food business is not required for setting up a CKC franchise, A venture of Brewbakes Hospitality & Sons Pvt. Ltd will provide training and support in all aspects of business management and operations. Once the applicant has selected a location, as a franchise partner with CKC he/she can generate a good return on investment. From procurement of raw materials to the operation to training, Chaat Ka Chaska will provide the total support in establishing applicant's Chaat franchise outlet.