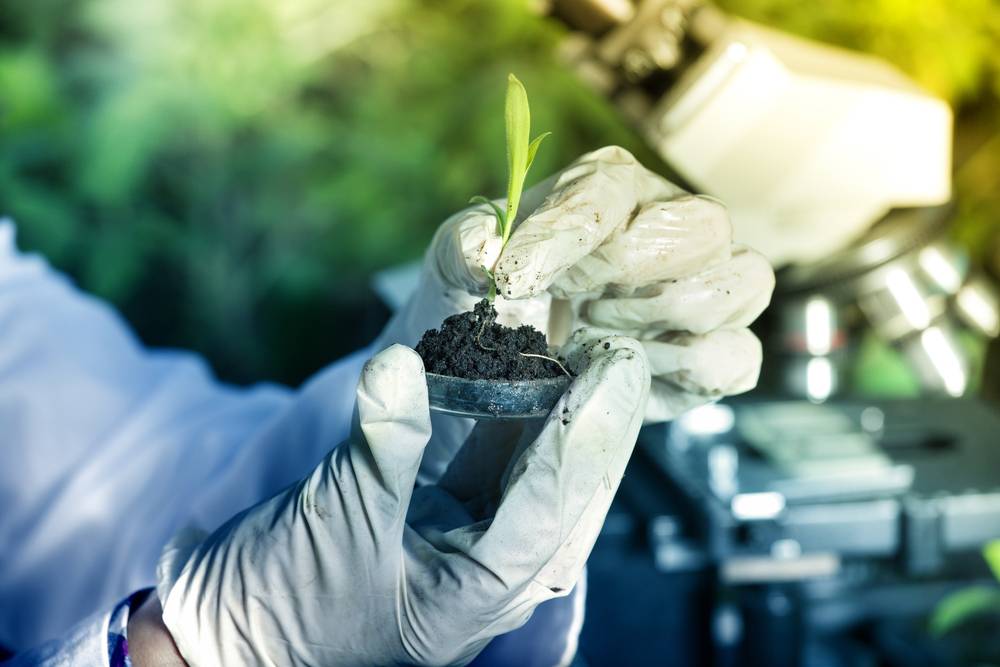 Biotechnology Ignition Grant (BIG) Scheme
Home
»
Learn » Government Initiatives »
Biotechnology Ignition Grant (BIG) Scheme
The Biotechnology Ignition Grant (BIG) is a Biotechnology Industry Research Assistance Council (BIRAC) strategy that aims at supporting the numerous innovative ideas which have an unmet & dire need for funding and mentorship. This scheme is available to all 'scientist-entrepreneurs' from different academia, research institutes and start-ups. The applicants of this scheme must be either having a registered company with a functional R&D laboratory or be an Incubatee, in order to be eligible for this grant. The grant is meant to stimulate commercialization of research discoveries and various innovative ideas that may be in the developing stage by providing early-stage financial/non-financial supports to help bridge the gap between the discovery & invention.
The BIG scheme supports Biotech Entrepreneurs and Innovators to further establish 'Proof-of-Concept' for impactful and innovative ideas with a financial/non-financial support of up to ₹50 Lakhs for a duration of up to 18 months. The call for proposal to interested applicants is announced twice every year on 1st January and 1st July. As part of this scheme, a grant of up to INR 50 lakh with a duration of up to 18 months is awarded to the successful BIG Innovators who prove to be having 'commercialisation potential'.
The BIG Scheme is implemented through the various BIRAC's Partners called the 'BIG Partners' located across the country.
Objectives of the Scheme
To encourage the development of ideas having commercialisation potential.
To validate and upscale the 'proof of concepts'.
To encourage innovative researchers to take technology closer to market through start-ups.
To stimulate the formation of enterprises.
Who can Apply?
Researchers
Academicians
Biotech companies/start-ups that are incorporated on or after 1st January 2014.
PhD holders
Scientists
Clinicians
Graduates and Postgraduates of areas such as Biotechnology, Biomedical, Life Sciences, etc.
Project Duration
The funding is provided under this scheme can range from a duration of 15 to 18 months in instalments.
No request for extension of project duration or aids is entertained under any circumstance according to the guidelines of this scheme.
Thrust Areas
The major thrust areas covered under this scheme include any innovative idea with a potential for commercialization that is related to the following areas are supported.
Agriculture
BIG Data Analytics
Bioenergy
Clean Energy
Device & Diagnostics
Drug Formulations & Delivery Systems
Drugs & Vaccines
Healthcare
Industrial Biotechnology
Internet of Things
Nutraceuticals
Pharmaceuticals
Veterinary/Dairy/Animal Biotechnology
Waste Management & Sanitation
Types of Projects Supported
Basis of Projects

Supported

Nature of projects
A project which either proposes a process or a product innovation that has significant commercial potential or potential impact.
A project which has clear technological objectives.
A project that is focused on establishing and validating 'proof-of-concept' for a technological idea.
A project that aims at technology de-risking (which refers to the process of reducing uncertainties in the technology).
A project that is focused on providing and generating the scientific data required to demonstrate an idea to any potential investors/licensors, etc.
Topics and themes
All technological ideas related to agrobiotechnology and animal/marine biotechnology, medical/health biotechnology, biopharma and medical devices/biomaterials/diagnostics, biotechnology-based services/reagents/supplies, industrial/ environmental biotechnology and biomass value addition via biotechnology, bioinformatics and Bio-IT interface etc.
Support Provided to Grantees under the Scheme
Financial
The funding support that is offered by BIRAC under this scheme is in the form of aid. There is no charging of royalty on this disbursed fund. The maximum funding level is up to Rs.50 lakhs.
The fund disbursement is milestone-based and is released in 4 instalments:
1st Instalment: Signing of Contract – Max 30%
2nd Instalment: Completion of 1st Milestone (M1) – 30%
3rd Instalment: Completion of 2nd Milestone (M2) – 30%
4th Instalment: Completion of project and submission of the final report (M4) – 5 to 10%
The last instalment is released after the conclusion of the project and hence is like reimbursement.
Non-financial/Other Support
BIG partners under provide advisory/mentoring/referrals support to the grantees of this scheme.
BIRAC and BIG Partners arrange regular events to provide visibility, learning and networking opportunities for the grantees of this scheme
BIRAC's IP Cell assists the BIG grantees with IP related services/issues based on their need and availability.
The BIG scheme's review, evaluation and monitoring process provides all the grantees of this scheme with valuable comments and inputs from BIRAC and BIG Partner networks of experts, which further helps then develop.
Registration Process
Step 1: Click on the "Login /Register" button or link available on the website.
The following link can be used for the same: http://www.birac.nic.in/login.php
Step 2: Click on the button "Click here to Register" button to start the registration process and to be re-directed to the page where the registration form has to be filled.
Step 3: Click the registration link for the BIG Scheme to register.
Step 4: Click on the "Next" button.
Step 5: Select the 'Type of Applicant' from the given options on the page.
Step 6: Fill all the mentioned information in the provided spaces and then click on the "Register" button.
The applicant will receive an email containing the link for resetting the password.
After the password has been reset, the applicant has to login at BIRAC portal for the Proposal Submission.
In case the company name is not found in the drop-down.
The applicant has to register the company by clicking on the link.
After the submission of the 'Company Registration form', the Company name will be activated within the following 24 hours.
Post by Arnold Thomas
IndiaFilings is India's largest online compliance services platform dedicated to helping people start and grow their business, at an affordable cost. We were started in 2014 with the mission of making it easier for Entrepreneurs to start their business. We have since helped start and operate tens of thousands of businesses by offering a range of business services. Our aim is to help the entrepreneur on the legal and regulatory requirements, and be a partner throughout the business lifecycle, offering support at every stage to ensure the business remains compliant and continually growing.